Auvik gives IT teams complete network visibility & control.
About Auvik
Auvik's cloud-based network management software gives you instant insight into the networks you manage, and automates complex and time-consuming network tasks. Real-time network mapping and inventory mean you'll always know exactly what's where, even as your users move. Automated config backup and restore on network devices mean you'll mitigate network risk with no manual effort. And Auvik TrafficInsights shows you who's on the network, which apps they're using, and where their traffic is going.
Key benefits of Auvik
Real-time network mapping & inventory: Quickly discover and audit new networks. Then, stay in the loop—you'll always know exactly what's where, even as your users & devices move.
Automated config backup & restore on network devices: Mitigate network risk with no manual effort.
Deep insights into network traffic & flows: Quickly solve network bottlenecks and spot potential security vulnerabilities.
Automated network monitoring: See and solve issues—before they become big problems.
Secure remote access to network devices: Manage the network from anywhere you are.
Full visibility & powerful troubleshooting features: Empower team members at all levels to resolve problems hours faster.
Integrations with systems you use every day: Improve the efficiency of your team's workflow with integrations into ticketing systems, remote management systems, documentation and reporting tools, chat apps, and more.
Fast and easy to install: Deploy a collector in minutes. No new hardware, no onerous configuration.
Vendor-neutral: Support for 15,000 devices from 700+ vendors—& growing.
Free support: We're always here for you. Call or email us as often as you need to.
Markets
United Arab Emirates, Afghanistan, Antigua & Barbuda, Albania, Armenia
and 136 others
, Angola, Austria, Australia, Azerbaijan, Bosnia & Herzegovina, Barbados, Belgium, Burkina Faso, Bulgaria, Burundi, Benin, Brazil, Bahamas, Botswana, Belarus, Belize, Canada, Congo - Kinshasa, Central African Republic, Congo - Brazzaville, Switzerland, Côte d'Ivoire, Cameroon, China, Costa Rica, Cuba, Cyprus, Czechia, Germany, Djibouti, Denmark, Dominica, Dominican Republic, Algeria, Estonia, Egypt, Western Sahara, Eritrea, Spain, Ethiopia, Finland, France, Gabon, United Kingdom, Grenada, Georgia, Ghana, Guinea, Equatorial Guinea, Greece, Guatemala, Guinea-Bissau, Honduras, Croatia, Haiti, Ireland, Israel, India, Iraq, Iran, Iceland, Italy, Jamaica, Jordan, Japan, Kenya, Kyrgyzstan, Comoros, St. Kitts & Nevis, Kuwait, Kazakhstan, Lebanon, St. Lucia, Liberia, Lesotho, Lithuania, Latvia, Libya, Morocco, Moldova, Montenegro, Madagascar, North Macedonia, Mali, Mauritania, Malta, Malawi, Mexico, Mozambique, Namibia, Niger, Nigeria, Nicaragua, Netherlands, Norway, Oman, Panama, Pakistan, Poland, Portugal, Qatar, Romania, Serbia, Russia, Rwanda, Saudi Arabia, Seychelles, Sudan, Sweden, Slovenia, Slovakia, Sierra Leone, Senegal, Somalia, South Sudan, El Salvador, Syria, Eswatini, Chad, Togo, Tajikistan, Turkmenistan, Tunisia, Turkey, Trinidad & Tobago, Tanzania, Ukraine, Uganda, United States, Uzbekistan, St. Vincent & Grenadines, Venezuela, Yemen, South Africa, Zambia, Zimbabwe
Supported Languages
English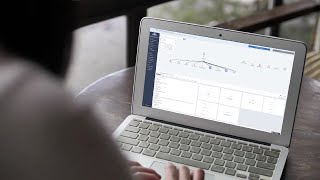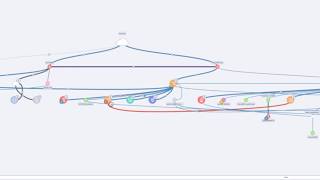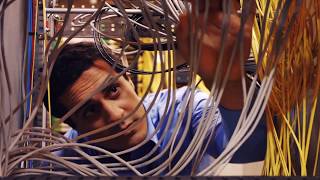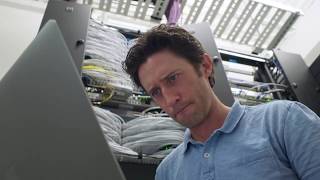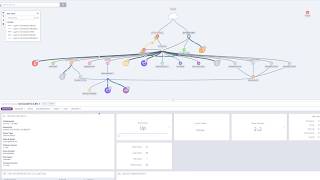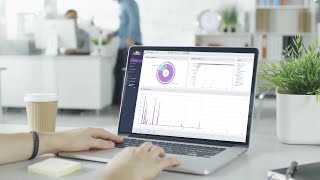 Total features of Auvik: 73
API
Access Controls/Permissions
Activity Dashboard
Alerts / Escalation
Alerts/Notifications
Asset Tracking Software
Audit Management
Authentication Software
Backup and Recovery
Bandwidth Monitoring
Bandwidth Troubleshooting
Baseline Manager
Change Management Software
Chat/Messaging
Color Codes/Icons
Configurable Workflow
Configuration Management
Connectivity Management
Customizable Branding
Dashboard Software
Data Import/Export
Data Mapping
Data Visualization Software
Device Auto Discovery
Email Alerts
Event Logs
Event Tracking
For MSPs
Hierarchical Mapping
Historical Audit
Historical Reporting
Historical Trend Analysis
IP Address Monitoring
IT Asset Management Software
IT Reporting
IT, Server & Network Monitoring Software
Internet Usage Monitoring
Inventory Management Software
Inventory Tracking
Issue Management
Knowledge Management Software
Location-Based Mapping
Map Exporting
Mobile Access
Monitoring
Multiple User Accounts
Network Analysis
Network Monitoring Software
Network Resource Management
On-Demand Mapping
Performance Management
Performance Metrics
Procurement Management
Real Time Analytics
Real Time Data
Real Time Monitoring
Real Time Notifications
Real-time Alerts
Remote Access/Control
Remote Monitoring & Management
Reporting & Statistics
Reporting/Analytics
Requisition Management
Self Service Portal
Self-Updating Maps
Service Level Agreement (SLA) Management
Simple Network Management Protocol (SNMP)
Third Party Integrations
Threshold Alerts
Two-Factor Authentication
Uptime Reporting
Visual Analytics
Web Traffic Reporting
Pulseway
#1 Alternative to Auvik
Built directly for MSPs and internal IT teams, Pulseway delivers a powerful monitoring and management tool that gives...
NMIS
#2 Alternative to Auvik
NMIS (Network Management Information System) is an open-source system designed to help businesses handle administration...
MobileNOC
#3 Alternative to Auvik
MobileNOC is a network mapping and security software designed to help IT infrastructure engineers collaborate with team...
Kaseya VSA
#4 Alternative to Auvik
Kaseya VSA is your comprehensive solution to providing IT services at scale, whether you're an in house IT department...
Customer Support Software
---
Already have Auvik?
Software buyers need your help! Product reviews help the rest of us make great decisions.
Write a Review!
Showing 5 reviews of 63
Company size: 11-50 Employees
Used

Daily

for

1+ year

Review Source
Overall rating
Value for Money

Ease of Use

Customer Support Software
Totally love Auvik! It has changed the way we manage networks!
Reviewed on 2017-11-21
Pros
Remote access to routers/switches/devices that do not have their own cloud management.
Custom alerting.
Integration with our Autotask, our PSA (Ticketing) system.
Dynamic network maps.
Layer 1 to Layer 3 visibility.
Cons
Some of the MIBs are not fully developed yet. As a relatively new product in the market there is some maturity to come as products are added and integrations and support deepen for existing products.
Company size: 51-200 Employees
Used

Weekly

for

6-12 months

Review Source
Overall rating
Value for Money

Ease of Use

Customer Support Software

Likelihood to recommend

10.0

/10
This is honestly one of my favorite products to use. It's the most fun I have using IT...
Reviewed on 2018-01-12
Pros
Auvik is great for mapping out your networks. It's really nice to get an overall view of your networked devices and how they all connect to each other. And it's wonderful for troubleshooting outages and connection issues because you can see everything including the actual switch ports being used. But my absolute favorite part of Auvik is the discovery portion. You install the agent and it goes out and sees what networks it can see. And then it starts querying the devices with either the default credentials it has or the ones you put in yourself. And it starts building out your network. It shows you where everything is and guesses at the things, like unmanaged hubs, that it can't see. And then it finds new networks and asks if you want to scan those too and you have your main office and all the branches all in one beautiful picture with different lines indicating Layer2/Layer2/VPN/Wireless and I just find it so enjoyable.
It also is great for MSPs. The billing breakdown is very nice, and it's very easy for us to have access to all our clients but then give our clients access to just their own stuff. And the notifications are easy to setup and very granular.
Cons
Honestly I have very few problems with Auvik. Sometimes it's harder to view really large networks in an easy way. I would like better options for exporting the network map but I honestly might just not understand how to use the options I have now. I would like some more integrations but they are constantly working on that, and they have already announced IT Glue integration, so it's a very small issue.
Used

Weekly

for

1-5 months

Review Source
Overall rating
Value for Money

Ease of Use

Customer Support Software
For the most part good except for the inability resolve the false down alerts we are getting
Reviewed on 2018-05-15
Pros
Network discovery and SNMP monitoring. Remote access to network devices without needing to remote into a local computer.
Cons
Too many false alerts on devices being down that aren't down so it has almost gotten to a point we ignore all alerts
Industry: Information Technology & Services
Company size: 51-200 Employees
Used

Daily

for

6-12 months

Review Source
Overall rating
Value for Money

Ease of Use

Customer Support Software

Likelihood to recommend

10.0

/10
Auvik has enabled us to do a complete transformation of our network monitoring and management
Reviewed on 2020-08-04
Most of the time we've received an excelent support on both commercial and technical sides. At the...
Most of the time we've received an excelent support on both commercial and technical sides. At the very beginning it surprised us how the people at Auvik were 100% reluctant to enable a proof of concept for a customer. Now we got used to this not being an option as we have with other vendors.
Technically, Auvik has enabled us to transform a lot of our network and IT operations processes, we are more efficient and effective, both on the management and on incident response. So, even if we don't get the best licensing model, the product is worth the price.
Right now we are deploying the API to automate some processes, which will increase even more the value we are getting from Auvik.
Pros
Auvik's multi-tenancy, the deployment model using local collectors, Auvik's API, and the way Auvik discovers networks and then shows the network diagram.
Cons
Being forced to get advanced traffic insight licensing for all the devices on a tenant, when it makes sense to get it only for some of them. Also, being forced to a 40 nodes with basic licensing. It would've been a lot better for us to get only 30 and maybe 15 advanced licensing add-ons. Also, having to pay licensing for customer proofs of concept. We would like to have independent roles for network, security and server managers.
Industry: Information Technology & Services
Company size: 51-200 Employees
Used

Daily

for

1+ year

Review Source
Overall rating
Value for Money

Ease of Use

Customer Support Software

Likelihood to recommend

9.0

/10
Best tool we use
Reviewed on 2019-01-13
We have been using this software for about a year now as a MSP. It's great. Any network issue...
We have been using this software for about a year now as a MSP. It's great. Any network issue pops up, we just go to auvik, and we can usually pinpoint it to a specific device, or network connection. Not long ago, we had the primary DC that authenticated all vpn traffic go down. i could not remote into the network. However, we were able to use Auvik to create a new VPN tunnel into one of the servers and then get everything fixed from there. You can back up, and do change control on all your network devices. It's easily worth the cost in time saved troubleshooting issues on the network.
Pros
Great insight into all parts of your network. Allows you to open vpn tunnels into network. Great at being able to map out all devices and your network.
Cons
It's intimidating at first, until you learn how to use it.
Auvik FAQs
Below are some frequently asked questions for Auvik.
Q. What type of pricing plans does Auvik offer?
Auvik offers the following pricing plans:
Starting from: US$150.00/month
Pricing model: Subscription
Free Trial: Available
All plans include: unlimited users, unlimited network sites, unlimited endpoints, unlimited support and no additional maintenance fees. Pricing is per switch, router, firewall & physical Wi-Fi controller. All other devices, including access points & endpoints, are monitored for FREE. Volume discounts apply.
Q. What are the main features of Auvik?
We do not have any information about Auvik features
Q. Who are the typical users of Auvik?
Auvik has the following typical customers:
2-10, 11-50, 51-200, 201-500, 501-1,000, 1,001+
Q. What languages does Auvik support?
Auvik supports the following languages:
English
Q. Does Auvik support mobile devices?
Auvik supports the following devices:
Q. What other apps does Auvik integrate with?
Auvik integrates with the following applications:
Autotask PSA, BrightGauge, ConnectWise Manage, Continuum, Freshdesk, IT Glue, Liongard, Microsoft Teams, OpsGenie, Passportal, ScalePad, ServiceNow, Slack
Q. What level of support does Auvik offer?
Auvik offers the following support options:
Email/Help Desk, FAQs/Forum, Knowledge Base Software, Phone Support, Chat
Related categories
See all software categories found for Auvik.