Manage your projects from start to finish with Wrike
About Wrike
Wrike is a cloud based collaboration and project management tool that helps users manage projects from start to finish, providing full visibility and control over tasks. The end-to-end solution takes projects from initial request to tracking work progress and reporting results.
With Wrike, project managers and team leads get an efficient tool to collect and organize project requirements, create project plans, and visualize schedules on the Gantt chart. As work progresses, project plans can be adjusted easily, and all involved teams will get notifications about work changes. The custom report builder helps users slice project data to present results to execs or teams.
With real-time work updates and personal dashboards, each team member will have a clear understanding of their work priorities. As tasks, files, and discussions are retrieved from email threads and unshared spreadsheets and brought to a central workspace, teams can spend more time doing the job instead of searching for work updates and information.
Pricing starting from:
US$9.80/month
Free Version

Free Trial

Subscription
Key benefits of Wrike
Project and task management: Create, schedule, and delegate tasks, visualize your plans on the Gantt chart, track time and budgets spent on projects.
Team collaboration: Discuss tasks with your team, get real-time notifications on work updates, share files and edit them online, review and approve digital assets.
Real-time workspace: Streamline all requests, keep work files, tasks, and discussions organized, and manage your tasks on the go with free mobile apps.
Project and team reporting: Build custom, interactive reports by project, team, department, etc. and share it with execs or employees.
Advanced security: Role-based access control, SSO, 2FA, strong data center security and protection.
Customizations & integration: Custom workflows, fields, user groups, branding, 30+ integrations (including Salesforce, JIRA, etc.)
Team behind the app: Best-in-class 24/7 support team and professional product team releasing killer features every month
Typical Customers
Freelancers

Small Businesses

(2-50)

Mid-size Companies

(51-500)

Large enterprises

(500 and more)
Markets
Albania, Algeria, American Samoa, Andorra, Angola and 217 others
Supported Languages
Danish, Dutch, English, French, German and 10 others
Pricing starting from:
US$9.80/month
Free Version

Free Trial

Subscription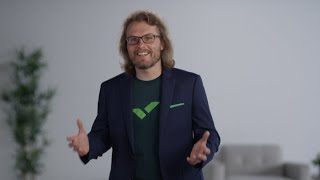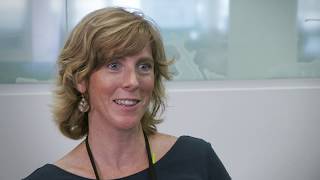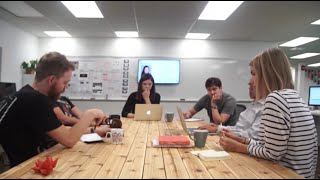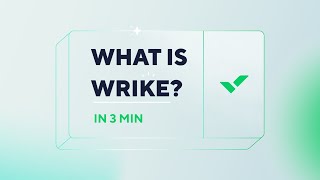 Total features of Wrike: 391
@mentions
API
Access Controls/Permissions
Accounting Integration
Accounting Software
Activity Dashboard
Activity Planning
Activity/News Feed
Ad hoc Reporting
Agile Methodologies
Alerts/Escalation
Alerts/Notifications
Appointment Scheduling Software
Approval Process Control
Approval Workflow
Archiving & Retention
Assessment Management
Asset Categorization
Asset Library
Asset Sharing
Assignment Management
Attendance Management
Attendance Tracking Software
Audit Management
Audit Trail
Authentication Software
Automatic Backup
Availability Management
Backlog Management
Bar Chart
Benchmarking
Bid Management
Billable & Non-Billable Hours
Billable Items Tracking
Billing & Invoicing
Bills of Material
Booking Management
Brainstorming
Brand Management Software
Budget Management
Budget Tracking
Budgeting/Forecasting
Bug/Issue Capture
Business Plan Templates
Business Process Automation
Business Process Control
Calendar Management
Calendar Sync
Calendar/Reminder System
Campaign Management Software
Campaign Planning
Campaign Scheduling
Capacity Management
Capacity Planning Software
Case Notes
Change Management Software
Change Order Management
Change Tracking
Channel Management Software
Charting
Chat/Messaging
Class Scheduling
Client Management
Client Portal
Clock In/Out
Collaboration Tools
Color Codes/Icons
Commenting/Notes
Commercial
Communication Management
Compliance Management
Compliance Tracking
Configurable Workflow
Contact Management Software
Content Library
Content Management System (CMS) Software
Content Publishing Options
Continuous Integration Software
Contract/License Management
Contractor Management Software
Corrective and Preventive Actions (CAPA)
Cost Estimating
Cost Tracking
Cost-to-Completion Tracking
Create Subtasks
Customer History
Customer Journey Mapping
Customizable Branding
Customizable Dashboard
Customizable Fields
Customizable Forms
Customizable Reports
Customizable Templates
Daily Reports
Dashboard Creation
Dashboard Software
Data Connectors
Data Extraction Software
Data Integration
Data Management Software
Data Synchronization
Data Visualization Software
Deadline Management
Dependency Tracking
Deployment Management
Design Management
Diagramming
Discussions/Forums
Document Capture
Document Management Software
Document Review
Document Storage
Document Templates
Drag & Drop
Due Date Tracking
Editorial Calendar
Email Reminders
Email-to-Task Conversion
Employee Activity Monitoring
Employee Directory
Employee Handbook
Employee Management
Employee Onboarding
Employee Photos
Employee Portal
Employee Scheduling Software
Employee Time Tracking
Engagement Tracking
Enterprise Asset Management
Enterprise Risk Management
Equipment Tracking
Estimating
Event Calendar
Event Management Software
Event Scheduling
Event Triggered Actions
Exceptions Management
Exhibit/Vendor Management
Expense Management
Expense Tracking
Facility Scheduling
Feedback Management
File Management
File Sharing Software
File Storage
File Transfer
Financial Analysis
Financial Management Software
Financial Risk Reporting
Financial Templates
For AEC Industry
For IT Project Management
For Nonprofits
Forecasting
Forms Automation Software
Forms Creation & Design
Forms Management
Full Text Search
Gamification Software
Gantt/Timeline View
Goal Management
Goal Setting/Tracking
Graphical Workflow Editor
Group Scheduling
Guest Access
Historical Reporting
IT Asset Management Software
IT Asset Tracking
IT Risk Management
Idea Management Software
Ideation
Image Editing
Import Tasks
In-Game Analytics
Incident Reporting
Individual Development Plans
Innovation Management
Integrated Business Operations
Integrated Development Environment
Internal Controls Management
Inventory Management Software
Inventory Tracking
Invoice Management
Issue Management
Issue Scheduling
Issue Tracking Software
Iteration Management
Job Description Management
Job Management
Job Scheduling
Kanban Board
Key Performance Indicators
Knowledge Management Software
Leave Tracking
Legal Risk Management
Lifecycle Management
Log Collection
Maintenance Scheduling
Marketing Automation Software
Marketing Calendar
Marketing Reports
Markup Tools
Media Planning
Meeting Management
Meeting Notes
Member Directory
Messaging
Milestone Tracking
Minutes Management
Mobile Access
Mobile Alerts
Mobile App
Mobile Time Tracking
Multi-Campaign
Multi-Channel Attribution
Multi-Channel Campaigns
Multi-Channel Data Collection
Multi-Department/Project
Multi-Language
Multi-Location
Multi-board
Multiple Projects
Negative Feedback Management
Network Diagram
No-Code
Notes Management
Office Suite
On-going Performance Tracking
Onboarding Software
Online Booking
Online Time Clock
Online Time Tracking Software
Operational Risk Management
Order Management Software
Orientation Workflow Management
Overtime Calculation
Ownership Tracking
Parent Task
Patch Management Software
Percent-Complete Tracking
Performance Appraisal
Performance Management
Permit Management
Planning Tools
Policy Management Software
Portfolio Management
Prioritization
Private Dashboards
Process Change Tracking
Process Modeling & Designing
Process/Workflow Automation
Product Data Management Software
Product Lifecycle Management Software
Product Roadmapping
Productivity Analysis
Productivity Tools
Progress Reports
Progress Tracking
Project Accounting Software
Project Estimating
Project Management Software
Project Planning Software
Project Planning/Scheduling
Project Scheduling
Project Templates
Project Time Tracking
Project Tracking Software
Project Workflow
Projections
Proposal Generation
Public Dashboards
Pull Planning
Purchase Order Management
Purchasing & Receiving
Quotes/Estimates
RFI & Submittals
Real Time Editing
Real Time Monitoring
Real Time Notifications
Real Time Updates
Real-time Alerts
Real-time Scheduling
Recurring Appointments
Recurring Issues
Recurring Tasks
Release Management
Release Planning
Remediation Management
Reminders
Remote Access/Control
Remote Monitoring & Management
Remote Support Software
Reporting/Project Tracking
Reputational Risk Management
Request Management
Requirements Management Software
Rescheduling
Resource Allocation & Planning
Resource Management Software
Resource Request
Resource Scheduling
Response Management
Retrospectives Management
Risk Alerts
Risk Analysis
Risk Assessment
Risk Management Software
Risk Reporting
Risk Scoring
Roadmapping
Role-Based Permissions
Room Block Management
Routing
Rules-Based Workflow
SSL Security
Sales Reports
Schedule Distribution
Scheduled/Automated Reports
Scheduling Software
Search/Filter
Secure Data Storage
Self Service Data Preparation
Self Service Portal
Service Level Agreement (SLA) Management
Session Recording
Shift Swapping
Sick Leave Tracking
Single Page View
Single Sign On Software
Skills Tracking
Spend Analysis
Spend Management Software
Spreadsheet View
Sprint Planning
Staff Calendar
Stakeholder Defined Attributes
Status Tracking
Strategic Planning Software
Subcontractor Management
Summary Reports
Supplier Management
Support Ticket Management
Supports Scrum
Surveys & Feedback
Tagging
Task Board View
Task Editing/Updating
Task Management Software
Task Planning
Task Progress Tracking
Task Scheduling
Task Tagging
Team Management Software
Template Management
Templates
Test Case Tracking
Test Run Tracking
Testing/QA Management
Text Editing
Third Party Integrations
Ticket Management
Ticketing Software
Time & Expense Tracking
Time Clock Software
Time Off Requests
Time Tracking Software
Time Zone Tracking
Timeline Management
Timer
Timesheet Management
To-Do List
Traceability
Traditional Methodologies
Training Management
Transformation Roadmapping
Trend/Problem Indicators
Unattended Access
Uptime Reporting
User Management
Utilization Reporting
Vacation/Leave Tracking
Vendor Management Software
Version Control
Video Support
Visual Analytics
Visual Workflow Management
Visualization
Widgets
Work Order Creation
Workflow Configuration
Workflow Management Software
ActiveCollab
#1 Alternative to Wrike
ActiveCollab is equipped with just the right set of features to keep you free from distractions and focused on work:...
OpenProject
#2 Alternative to Wrike
OpenProject is an open-source project collaboration software designed to help businesses handle the entire project...
Workflow
#3 Alternative to Wrike
Contentools is a content marketing platform for creating, collaborating on, publishing, and analyzing content for...
Workamajig
#4 Alternative to Wrike
Workamajig is a collaborative project & workflow management software for in-house creative / design teams & agencies in...
Customer Support Software
---
Already have Wrike?
Software buyers need your help! Product reviews help the rest of us make great decisions.
Showing 5 reviews of 2,563
Industry: Restaurants
Company size: 10,000+ Employees
Used

Weekly

for

2+ years

Review Source
Overall rating
Value for Money

Ease of Use

Customer Support Software

Likelihood to recommend

9.0

/10
Best Value Product Management Software Available.
Reviewed on 2023-07-26
Project plans, external stakeholder collaboration, form filling, project maintenance, project...
Project plans, external stakeholder collaboration, form filling, project maintenance, project health monitoring, task organization according to due dates, and the scheduling of modifications or updates are all accomplished with the help of Wrike. Because with Wrike, our cross-functional teams no longer need to juggle disparate papers to accomplish the aforementioned goals. The software may be used to keep tabs on how much time is spent on each project and how many resources are being used.
Pros
After spending a few years with Wrike and becoming proficient with its workflow creation features, I can confidently declare that its ability to construct interdependencies is its most useful function. Connecting our visual work within tasks has been a game-changer for developing throughlines for the creative team I work on. The changes to the user interface over the past year, as well as the connectivity with Slack, have been immensely helpful to my team. The alert system works well.
Cons
The Mac desktop application isn't perfect. As soon as Apple releases an update, it often becomes incompatible with the new software and stops working.
Industry: Computer Software
Company size: 51–200 Employees
Used

Daily

for

2+ years

Review Source
Overall rating
Value for Money

Ease of Use

Likelihood to recommend

8.0

/10
Wrike Is a Must Have Tool for Project Management
Reviewed on 2023-03-14
Overall the experience is very nice and helpful for project management. Wrike doesn't offer any...
Overall the experience is very nice and helpful for project management. Wrike doesn't offer any pretty animations or other cool graphics/gifs, etc ... it's straight to business.
Pros
Once deployed and your Space is setup, Wrike makes the management of project easy, especially with Templates for recurring projects.
Cons
For someone without some degree of understanding of deployment and setup, Wrike would be difficult to implement. The ability to mass edit tasks is lacking.
Reasons for Choosing Wrike
Company switched.
Reasons for Switching to Wrike
N/A. I was not in the decision making process.
Industry: Research
Company size: 11–50 Employees
Used

Daily

for

6-12 months

Review Source
Overall rating
Value for Money

Ease of Use

Customer Support Software

Likelihood to recommend

8.0

/10
Wrike provides all project collaboration features under one platform
Reviewed on 2023-10-21
Wrike helps our research team share tasks, information, and documents needed to complete a project....
Wrike helps our research team share tasks, information, and documents needed to complete a project. We can monitor every project from the platform and make necessary changes to meet deadlines, improve efficiency, and save time. It is intuitive and very effective once you learn how it works. You only drag and drop a card in the right place once you complete a task.
Pros
Wrike is flexible and it allows you to add more team members when you have more projects or reduce them when there are fewer projects. It allows teams to interact, share ideas, tasks, and submit documents from any location with internet. Since we started using Wrike, we no longer have long email threads, too many chats, or frequent meetings. Anyone knows their task, the deadline, and what is required of them by simply login in to Wrike.
Cons
Wrike requires some learning to get on board. We had to involve an experienced user to know how to customize it to match our projects. The chat support is an AI tool that rarely grasps what you are talking about. It ends up frustrating you. The support representative takes long to respond and always provides very short responses. Apart from that, Wrike has what our team needed to remain productive and serve our clients better.
Industry: Marketing & Advertising
Company size: 2–10 Employees
Used

Daily

for

1-5 months

Review Source
Overall rating
Value for Money

Ease of Use

Customer Support Software

Likelihood to recommend

0.0

/10
Marketing Agency Buyer Beware
Reviewed on 2021-03-27
Buyer beware if you're a marketing agency looking at Wrike for PM tool. We engaged Wrike to help us...
Buyer beware if you're a marketing agency looking at Wrike for PM tool. We engaged Wrike to help us solve some very specific issues in which we outlined in detail during our numerous calls with sales rep. He showed us high-level that we could solve for our needs in his demo account which was not set-up to be agency-specific. He gave us test access and we tested as much as we knew how to test not understanding how to use the system but was reassured by the sales rep over and over again that Wrike could solve our needs. We decided to proceed with Wrike and even purchase the onboarding package so that someone could train us on how to use the system. The first onboarding rep we were given had literally zero clue how agency operations were set-up. We again outlined everything we needed Wrike to accomplish for our business and we left our first session feeling like we made a big mistake. We were given a second onboarding rep who was a lot better however, after three sessions, he couldn't even help us with solving our needs. To his credit, he tried so many workarounds but the system still wasn't working for what we made very clear we needed it to do. For reference these are the items we stated numerous times we needed this system to solve for:
1. transparency with clients being able to plan out ongoing marketing plans (solved only 50%)
2. track time and effort to be able to track workload (solved)
3. track ongoing month-over-month retainer budgets and products clients (not accurate
Pros
Detailed task management
Workload managment
Cons
See below including very poor customer service
Reasons for Choosing Wrike
I thought I was getting a more comprehensive product little did I know I was making a very bad decision
Reasons for Switching to Wrike
There were onboarding specialists vs Clickup.
Response from Wrike
Thanks for your feedback. The experience you describe does not reflect the level of service we strive to deliver, and we want to help make it right. We were unable to identify your account from the information here, so please contact us directly at [email protected]. We would love to make things right if you give us another chance.
Industry: Information Technology & Services
Company size: 2–10 Employees
Used

Daily

for

6-12 months

Review Source
Overall rating
Value for Money

Ease of Use

Customer Support Software

Likelihood to recommend

9.0

/10
A Versatile Project Management Platform With Rich Features and Functions
Reviewed on 2023-09-15
Wrike provides a virtual platform where any team member can access relevant task, complete it, and...
Wrike provides a virtual platform where any team member can access relevant task, complete it, and attach documents for others to do their part. Our remote content writers can pick jobs and submit on time from home, which helps us meet deadlines even if only a few are in our office. Since every task is visible to every team member, we usually don't hold meetings since everyone can see the tasks at hand, their deadline, members available, and the requirement of each task. This enhances productivity without too much follow up emails, calls, or meetings.
Pros
Wrike has a simple and user-friendly design that display various features required for effective project management. The drag-and-drop function makes it stand out because it is easy to understand. Wrike allows a team of coworkers to access from anywhere, collaborate, share tasks, comments, files, and track time spent on a project. You can use it for different projects where individual efforts are needed to achieve a common goal. You don't have to be physically there to monitor a project or collaborate with others.
Cons
It can be hard to follow minor changes especially when you have fairly large team and a project with a tight deadline. Choosing the ideal workflow was challenging when we were starting out since most of the team members forgot about moving the cards. If your project has many stages/ phases, you cannot adjust the size of the content to see all the columns so you have to scroll across to see what is not visible on the screen.
Wrike FAQs
Below are some frequently asked questions for Wrike.
Q. What type of pricing plans does Wrike offer?
Wrike offers the following pricing plans:
Starting from: US$9.80/month
Pricing model: Free Version, Subscription
Free Trial: Available
FREE: Wrike's FREE basic plan is now available for unlimited users. Team: $9.80 per user/month Business: $24.80 per user/month billed annually Enterprise: To receive accurate pricing, contact Wrike directly. Pinnacle: To receive accurate pricing, contact Wrike directly.
Q. Who are the typical users of Wrike?
Wrike has the following typical customers:
51–200, 201–500, 501–1,000, 1,001–5,000
Q. What languages does Wrike support?
Wrike supports the following languages:
Danish, Dutch, English, French, German, Italian, Japanese, Korean, Norwegian, Polish, Portuguese, Russian, Spanish, Swedish, Ukrainian
Q. Does Wrike support mobile devices?
Wrike supports the following devices:
Android (Mobile), iPhone (Mobile), iPad (Mobile)
Q. What other apps does Wrike integrate with?
Wrike integrates with the following applications:
AWS Lambda, Adobe Campaign, Adobe Creative Cloud, Airbrake, Airtable, Amazon Cognito, Amazon Lex, Amazon S3, Ambassador, Anaplan, Apache Kafka, Apttus Intelligent Cloud, Asana, Ascent ERP, BambooHR, Basecamp, BigCommerce, Bitbucket, Bitium, Blackbaud Raiser's Edge NXT, Blackbaud eTapestry, Box, Bullhorn Jobscience, Business Hangouts, Calendly, Campaign Monitor, Chargify, Cisco, Clearbit, Codeship, Confluence, Constant Contact, Deputy, Docparser, DocuSign, Dropbox Business, Eventbrite, Evernote Teams, Expensify, Facebook Data Extractor, Feedly, FinancialForce ERP, FogBugz, Formstack Forms, Freshsales, FullContact, GitHub, Gmail, GoTo Meeting, GoTo Training, GoTo Webinar, GoToWebinar, Google Calendar, Google Drive, Google Workspace, Goombal, Harvest, HipChat, HubSpot CRM, HubSpot Marketing Hub, IBM Connections, Infusionsoft CRM Singapore, Intercom, Jenkins, Jira, Jive, Jobvite, Jotform, Kenandy Cloud ERP, Kissmetrics, Knack, Kommo, Librato, LinkedIn for Business, LiveChat, Magento Development, Mailchimp, Marketo Engage, MediaValet, Microsoft 365, Microsoft Azure, Microsoft Excel, Microsoft OneNote, Microsoft Outlook, Microsoft Project, Microsoft Teams, Mixpanel, MySQL, Namely, NationBuilder, NetSuite, New Relic, Nimble, Okta, OmniFocus, OneDrive, OneLogin, Oracle PeopleSoft, OutlookTime, PagerDuty, ParseHub, PingFederate, Pingdom, Pipedrive, Pivotal Tracker, Podio, PostgreSQL, QuickBooks, QuickBooks Online Advanced, Quickbase, Quickbooks Online, Redshift Intelligence Case Management, RegOnline, Replicon, Resource Guru, Revel Systems, RingCentral MVP, Rollbar, SAP Concur, Salesforce Sales Cloud, SendGrid, Shopify, Showpad, Slack, Smartsheet, Snowflake, SolarWinds Service Desk, Splunk Enterprise, Splunk IT, Stripe, SugarCRM, SugarSync, Sumo, SurveyMonkey, Tableau, TaskRay, Toggl Track, Tradeshift, Trello, TriNet Zenefits, TrueContext (formerly ProntoForms), Twilio, Twitter/X, Unbounce, UserVoice, Veeva CRM, WebMerge, WooCommerce, WordPress, Workday Financial Management, Wufoo, XERO Gold, Xactly AlignStar, Xero, Yammer, Zapier, Zendesk Suite, Zoho Books, Zoho CRM, Zoho Forms, Zoho Invoice
Q. What level of support does Wrike offer?
Wrike offers the following support options:
Email/Help Desk, FAQs/Forum, Knowledge Base Software, Phone Support, 24/7 (Live rep), Chat
Related categories
See all software categories found for Wrike.