CRM software that helps you sell smarter, better, faster.
About Zoho CRM
Zoho CRM is an omnichannel cloud-based customer relationship management platform that helps global businesses to take control of their business processes to build lasting customer relationships. The web-based platform can be customized to suit industries of all types and sizes. Zoho CRM offers integration with over 40 Zoho products and extend its capacity with more than 300 third-party app extensions, including G Suite, Office 365, Salesforce, and other popular apps.
Zia is an AI-powered sales assistant for Zoho CRM that helps individual reps and sales teams detect anomalies in the sales process before they occur, suggests the best time to contact a prospect, and studies their sales patterns. Zia can provide each sales rep with personalized CRM data, intelligent alerts, task reminders, and suggestions in order to aid sales.
Businesses can use the Zoho CRM omnichannel CRM to nurture customer relationships anytime, anywhere. From phone, to live chat, to email, to social media, businesses can communicate and connect with their clients to enhance the customer experience. Notifications can automatically alert users of each new customer interaction or new contact.
The Advanced CRM Analytics module, powered by Zoho Reports, allows users to sync and integrate their Zoho CRM data to gain better insights. Users can create custom dashboards and reports on metrics such as lead generation, revenue, deals, and more.
When it comes to a CRM solution, one size doesn't fit all businesses. That's why Zoho CRM lets businesses easily customize the interface to meet the particular requirements of their organization.
Compare with Popular Alternatives
Key benefits of Zoho CRM
- Stay on top of every activity with your new sales assistant, Zia - The conversational AI sales assistant.
- In-depth analytics for sales success
- Process management for building and automating your sales process
- Portals for your customers, vendors and partners
- No data lockup, export data at anytime
WHAT'S NEW?
- Segment customers based on purchase patterns
- Analyze webform statistics and conduct webform A/B tests
- Identify marketing campaigns with the highest ROI
- Discover sales trends with customizable quadrants and cohorts
- Access Zoho CRM dashboards via the Analytics App on your phone
- Personalize purchase stages and actions of your customer's journey
- Improve your decision-making with a prediction builder
- Use AI-powered email analytics and assignment rules
- Simplify data collection with contextual and customizable forms
- Create multiple pipelines based on geography and other parameters
- Enjoy seamless review processes with easy assignment and comment functions
- Improve customer experiences with in-depth services and appointments features
- Access custom signals, calls and email workflows for flexible communication
Markets
Australia, Brazil, Canada, China, Germany
and 5 others
, United Kingdom, India, Japan, Mexico, United States
Supported Languages
Arabic, Chinese, Czech, Danish, Dutch
and 15 others
, English, French, German, Hebrew, Hungarian, Italian, Japanese, Korean, Polish, Portuguese, Russian, Spanish, Swedish, Traditional Chinese, Turkish
Compare with Popular Alternatives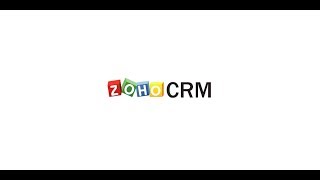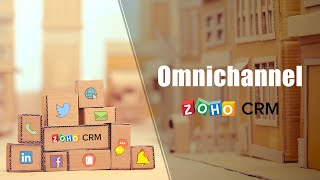 Total features of Zoho CRM: 326
@mentions
A/B Testing
API
Access Controls/Permissions
Account Alerts
Accounting Integration
Activity Dashboard
Activity Management
Activity Tracking
Ad hoc Reporting
Advertising Management
Alerts / Escalation
Alerts/Notifications
Analytics/ROI Tracking
Appointment Management
Appointment Scheduling Software
Approval Process Control
Asset Management
Auto-Dialer
Auto-Responders
Automatic Backup
Automatic Call Distribution
Automatic Lead Distribution
Avatars
Behavior Tracking
Billing & Invoicing
Budgeting/Forecasting
Business Card/Badge Scanning
Business Process Control
Buyer Management
CRM Software
Calendar Management
Calendar Sync
Calendar/Reminder System
Call Center Management
Call Disposition
Call Management
Call Recording Software
Call Reporting
Call Routing
Call Scripting
Call Tracking Software
Callback Scheduling
Caller ID
Campaign Analytics
Campaign Management Software
Campaign Planning
Campaign Scheduling
Campaign Segmentation
Cataloging/Categorization
Categorization/Grouping
Channel Management Software
Chat/Messaging
Churn Management
Client Management
Client Portal
Client Tracking
Client/Property Matching
Collaboration Tools
Commenting / Notes
Communication Management
Community Management
Compliance Management
Computer Telephony Integration
Configurable Workflow
Contact Database
Contact Management Software
Content Delivery
Content Library
Content Management System (CMS) Software
Contract/License Management
Conversion Rate Optimization
Conversion Tracking
Correlation Analysis
Customer Accounts
Customer Activity Tracking
Customer Database
Customer Experience Management
Customer History
Customer Segmentation
Customer Service Analytics
Customer Support Software
Customer Surveys
Customizable Branding
Customizable CTAs
Customizable Fields
Customizable Forms
Customizable Reports
Customizable Templates
Customization
Dashboard Creation
Dashboard Software
Data Capture and Transfer
Data Import/Export
Data Mapping
Data Migration
Data Storage Management
Data Synchronization
Data Verification
Data Visualization Software
Desktop Notifications
Direct Mail Management
Document Generation Software
Document Management Software
Document Storage
Document Templates
Drag & Drop
Drip Campaigns
Duplicate Detection
Electronic Payments
Email Alerts
Email Distribution
Email Invitations & Reminders
Email Management Software
Email Marketing Software
Email Response Control
Email Templates
Email Tracking Software
Employee Profiles
Employee Self Service
Engagement Analytics
Event Calendar
Event Logs
Event Management Software
Event Scheduling
Event Triggered Actions
Exception Reporting
Expense Tracking
FAQ
Feedback Management
Field Sales Management
File Management
File Transfer
Filtering
For AEC Industry
For Sales Teams/Organizations
Forecasting
Forms Management
Forum / Discussion Board
Gamification Software
Geographic Maps
Geolocation
Goal Management
Graphical Data Presentation
Guided Problem Solving
HR Management
Help Desk Management
Historical Reporting
Historical Trend Analysis
ID Scanning
IVR / Voice Recognition
Image Library
Inbox Management
Interaction Tracking
Interaction Tracking
Internal Chat Integration
Inventory Management Software
Inventory Tracking
Invoice Management
Invoice Processing
Knowledge Management Software
Labeling
Landing Pages/Web Forms
Lead Capture Software
Lead Distribution
Lead Generation Software
Lead Management Software
Lead Nurturing Software
Lead Qualification
Lead Segmentation
Lifecycle Management
List Management
Live Chat Software
Mail Merge
Mailing List Management
Marketing Automation Software
Marketing Calendar
Meeting Management
Microsoft Outlook Integration
Milestone Tracking
Mobile Access
Mobile Alerts
Modeling & Simulation
Monitoring
Multi-Campaign
Multi-Channel Communication
Multi-Channel Data Collection
Multi-Channel Management
Multi-Channel Marketing
Multi-Company
Multi-Currency
Multi-Department/Project
Multi-Language
Multimedia Support
Multiple Data Sources
Multiple User Accounts
Multivariate Testing
Negative Feedback Management
Opportunity Management
Order Management Software
Order Processing
Partial Payments
Partner Management
Partner Portal
Payroll Management
Performance Management
Performance Metrics
Personalization Software
Pipeline Management
Pipeline Reports
Predictive Analytics Software
Price / Margin Management
Prioritization
Product Catalog
Product Data Management Software
Progress Reports
Progress Tracking
Project Management Software
Project Templates
Project Tracking Software
Proposal Generation
Proposal Management Software
Prospecting Tools
Purchase Order Management
Push Notifications Software
QuickBooks Integration
Quota Management
Quotes/Estimates
Real Time Analytics
Real Time Comparisons
Real Time Data
Real Time Monitoring
Real Time Notifications
Real Time Reporting
Real-time Updates
Records Management Software
Recurring Tasks
Recurring/Subscription Billing
Referral Tracking
Relationship Tracking
Reminders
Remote Access/Control
Reporting & Statistics
Reporting/Analytics
Request Escalation
Role-Based Permissions
Rules-Based Workflow
SMS Messaging
SSL Security
Sales Activity Management
Sales Analytics
Sales Approval
Sales Automation
Sales Forecasting Software
Sales Management
Sales Orders
Sales Pipeline Management
Sales Reports
Sales Trend Analysis
Scheduled / Automated Reports
Scheduling Software
Search Marketing
Search/Filter
Secure Data Storage
Secure Login
Segmentation
Self Service Portal
Sentiment Analysis
Service Level Agreement (SLA) Management
Single Sign On Software
Social Advertising
Social Marketing
Social Media Integration
Social Media Monitoring Software
Social Promotion
Source Tracking
Speech-to-Text Analysis
Spend Analysis
Statistical Analysis Software
Status Tracking
Stock Management
Subscription Management Software
Succession Planning Software
Summary Reports
Survey/Poll Management
Surveys & Feedback
Tagging
Task Management Software
Task Planning
Task Progress Tracking
Task Scheduling
Team Assignments
Team Calendars
Template Management
Territory Management
Text Analysis Software
Text to Speech
Third Party Integrations
Timeline Management
To-Do List
Training Management
Transaction History
Trend Analysis
Two-Factor Authentication
User Management
User Profiles
Vendor Managed Inventory
Vendor Management Software
Video Conferencing Software
Visitor Tracking
Visual Analytics
Voice Mail
Warranty Tracking
Web Forms
Web Traffic Reporting
Web-based Deployment
Website Analytics
Website Integration
Website Visitor Tracking
Whiteboard Software
Widgets
Wiki
Workflow Management Software
XML / RSS
eCommerce Management
iCalendar Support
monday.com
#1 Alternative to Zoho CRM
monday.com is a cloud-based Work OS, where teams create workflow apps in minutes to run their processes, projects, and...
Odoo
#2 Alternative to Zoho CRM
Odoo is a fully-integrated, customizable, and open-source suite of business applications. A majority of the business...
Bitrix24
#3 Alternative to Zoho CRM
Bitrix24 is a free cloud & open source collaboration platform providing CRM, document management, tasking, time...
Salesforce Sales Cloud
#4 Alternative to Zoho CRM
Salesforce Sales Cloud is a cloud-based Customer Relationship Management (CRM) application from Salesforce. Sales Cloud...
Customer Support Software
---
Already have Zoho CRM?
Software buyers need your help! Product reviews help the rest of us make great decisions.
Write a Review!
Showing 5 reviews of 4,775
Industry: Telecommunications
Company size: 1,001-5,000 Employees
Used

Daily

for

2+ years

Review Source
Overall rating
Value for Money

Ease of Use

Customer Support Software

Likelihood to recommend

10.0

/10
The best CRM we have use
Reviewed on 2021-01-29
Zoho CRM help us to easily managing our customer support and interaction with customer. It is so...
Zoho CRM help us to easily managing our customer support and interaction with customer. It is so easy to learn all the features and has help us managing leads coming from the marketing funnel.
Pros
Zoho CRM is cloud based platform, which mean it can be access from any device with internet connection. Managing a customer relationship tools like emails, quick chat, bot chat, sales call, marketing funnel and social media is very possible with Zoho CRM and the tools is well build with no problem to integrate it with third part service.
Cons
The are some bugs and glitches that are still not fixed. Sometimes, i can even login to the platform and keep showing an error for the Captcha. Other than that, the email template that are provided is difficult to edit and not many option to customized it.
Industry: Management Consulting
Company size: 11-50 Employees
Used

Daily

for

2+ years

Review Source
Overall rating
Value for Money

Ease of Use

Customer Support Software

Likelihood to recommend

9.0

/10
A functional CRM that does the basics and more, well. Fits a business of any size.
Reviewed on 2020-10-22
I think there are some very good functions and features in Zoho CRM. It is easy easy to use and...
I think there are some very good functions and features in Zoho CRM. It is easy easy to use and also has a raft of potential add-ons in the Zoho Suite that can be used at a small cost such as Zoho Sign which is so simple to use along with Zoho Survey. It can be White Labelled which I like.
Pros
It ticks our list as a Cloud-based solution after moving from a system on a shared network drive operation. You receive quite a lot for the price. It is built around the sales funnel/channel and does this well. It gives you all the functionality within the leads or accounts fields to record meetings, interactions, emails, phone calls, emailing directly from Zoho and calling from Soho if using a VOIP system.
It's actually got good 3rd party cross-functionality with 365 or G-Suite, I use the former with excellent Outlook usage.. Chat functions or messages are easy and can be linked to a client or user and sometimes are a better way to record the customer record that on ordinary business email.
I have only needed to contact the support team a few times but each time has been very quick and a swift resolution.
I have used some of the automated marketing features and it is definitely something that I will utilise more with any web info request funnelled to Zoho.
Cons
The UI can look a bit plain for some if you do not know how to customise. Downloading or collating data is not always straight forward. This is also to be said about uploading leads. It is not always clear which part of an upload has failed. However, when the upload does work it is a great time saver.
The search function is not that intuitive; I found sometimes unless you type in an exact match it does not return anything.
Industry: Construction
Company size: 11-50 Employees
Used

Daily

for

2+ years

Review Source
Overall rating
Value for Money

Ease of Use

Customer Support Software

Likelihood to recommend

10.0

/10
Long Time User of CRMS
Reviewed on 2021-02-16
I would recommend the Zoho CRM; support is always available. And there are enough resources to...
I would recommend the Zoho CRM; support is always available. And there are enough resources to help you find out solutions if needed.
Pros
The ability to customize it to fit our needs. Since it is cloud-based, we can access the information from anywhere. It is easy to Chat with customer support when needed. There are youtube videos to help you understand and get the most out of the CRM
Cons
Segmenting and tagging are not as easy to understand and use. I have yet to master automatization. Having a limited number of fields to upload into is something that should've addressed. I know you can add them into attachments; however, it would be easier to do a "file Upload" right in the field.
Industry: Management Consulting
Company size: 2-10 Employees
Used

Daily

for

2+ years

Review Source
Overall rating
Ease of Use

Likelihood to recommend

6.0

/10
You get what you pay for
Reviewed on 2018-04-09
Unlike my other review, I only used Zoho as a user, not as an administrator. I can't comment on...
Unlike my other review, I only used Zoho as a user, not as an administrator. I can't comment on the customer service, as I never had contact with them. I'm aware of the pricing as I shopped them before choosing the CRM my team uses now.
Basically, this is a great free database, accessible by multiple users. It is not a great pipeline tracker. It is not a great system for an efficient data entry process.
Pros
The best thing about Zoho is that it's free for up to a number of users. Great for a small business who doesn't have a budget for CRM yet and needs somewhere to store information and search it later. It can be simple to use. I always look for a system that you can enter a very minimal amount of information into in order to store a lead or prospect. Zoho is definitely capable of that.
I have used this in conjunction with inside and outside sales teams together. It was simple enough for the inside team to look up an account that calls in to see if they've had contact with an outside rep, and vice versa. It's nice that it has a mobile app, though when I stopped using it it was still the least intuitive/useful app I had on my mobile devices.
Cons
I've used other CRMs, and I noticed that using both Zoho and another (Salesforce) it is very common to happen upon duplicate prospects in the system. It seems like the way an account is entered is not as intuitive in detecting that the account already exists. I've used others that will suggest any contact, address, phone number, name or business that already exist in the company's pipeline literally as you're typing them. With Zoho it's more like you look up each data field first on your own to be sure the account doesn't exist before entering it.
That can be pretty tedious for an already tedious job like assisting our reps with data entry. The result is lost notes, because some are on one of the duplicates and some are on the other. I've seen this particular problem cause a lot of lost time and energy for outside reps in particular, who go out to an account not knowing the most up to date information about it.
I also found the other tools to be less useful than in other CRMs. For instance, generating a report on your pipeline and what stage the accounts are in. Other CRMs in a similar price range are easily capable of telling a user how many prospects are in follow up or final stages of the sales process. While using Zoho, I actually tracked my pipeline on my own separately using a spreadsheet. It was easier and more intuitive than the CRM offered. Now, leading a team, I would not use this CRM and this would be a big reason why. I can't imagine trying to track the progress of our leads via a team using this CRM's tools.
Industry: Oil & Energy
Company size: 5,001-10,000 Employees
Used

Daily

for

1+ year

Review Source
Overall rating
Value for Money

Ease of Use

Customer Support Software

Likelihood to recommend

10.0

/10
Collaborative tool for teamwork
Reviewed on 2021-01-15
This project management tool has been very beneficial for my company since it helps us to fulfill...
This project management tool has been very beneficial for my company since it helps us to fulfill multiple tasks such as project management and email automation for marketing, facilitating our work without the need to use third parties to meet our objectives.
Pros
Among the things I like the most about this collaborative tool. It is how easy it is to implement any type of function such as customer service, inventory management, marketing and creating automated responses which are very helpful, since sometimes we cannot respond to all messages. It also has a very useful mobile application for people who are always on the go.
Cons
What I do not like about this collaborative tool and perhaps it is not so important is that it does not allow me to set a specific day or time to be on vacation or simply offline. It also happens that in the mobile application when a call is made and at the end it does not let me enter my call record with the corresponding comments.
Zoho CRM FAQs
Below are some frequently asked questions for Zoho CRM.
Q. What type of pricing plans does Zoho CRM offer?
Zoho CRM offers the following pricing plans:
Starting from: US$14.00/year
Pricing model: Free, Subscription
Free Trial: Available
Free Edition (CRM for entrepreneurs) - Forever free upto 3 Users. Standard Edition (Sales tracking for Small Businesses) - $14/user/month (billed annually). Professional Edition (Complete CRM for any SME) - $23/user/month (billed annually). Enterprise Edition (CRM for multi-level organizations) - $40/user/month (billed annually). Ultimate Edition (CRM for large-scale organizations) - $52/user/month (billed annually).
Q. What are the main features of Zoho CRM?
We do not have any information about Zoho CRM features
Q. Who are the typical users of Zoho CRM?
Zoho CRM has the following typical customers:
Self Employed, 2-10, 11-50, 51-200, 201-500, 501-1,000, 1,001+
Q. What languages does Zoho CRM support?
Zoho CRM supports the following languages:
Arabic, Chinese, Czech, Danish, Dutch, English, French, German, Hebrew, Hungarian, Italian, Japanese, Korean, Polish, Portuguese, Russian, Spanish, Swedish, Traditional Chinese, Turkish
Q. Does Zoho CRM support mobile devices?
Zoho CRM supports the following devices:
Android (Mobile), iPhone (Mobile), iPad (Mobile)
Q. What other apps does Zoho CRM integrate with?
Zoho CRM integrates with the following applications:
Amity, Aura Call Center Elite, Bedrock Data, Box, DocuSign, Dropbox Business, Eventbrite, Facebook, GetResponse, Gmail, GoToMeeting, Google Ads, Google Analytics, Google Calendar, Google Drive, Google Workspace, HubSpot CRM, Join.Me, JotForm, Kixie PowerCall, LinkedIn for Business, Mailchimp, Microsoft 365, Microsoft Outlook, PandaDoc, PayPal, PieSync, Quickbooks Online, Quoter, SimplyCast, Skyvia, Slack, SurveyMonkey, Trello, Twilio, Twitter, Xero, Zendesk, Zoho Analytics, Zoho Assist, Zoho Campaigns, Zoho Cliq, Zoho Creator, Zoho Desk, Zoho Expense, Zoho Forms, Zoho Mail, Zoho Motivator, Zoho Projects, Zoho SalesIQ, Zoho Social, Zoho Subscriptions, Zoho Survey, Zoho Writer
Q. What level of support does Zoho CRM offer?
Zoho CRM offers the following support options:
Email/Help Desk, FAQs/Forum, Knowledge Base Software, Phone Support, 24/7 (Live rep), Chat
Related categories
See all software categories found for Zoho CRM.