About Procore
Procore construction software manages your construction projects, resources and financials from planning to closeout. The platform connects every project contributor to solutions built specifically for the industry for the owner, the general contractor and the specialty contractor. The ability to communicate across teams makes it easier to work together by establishing a single source of truth. This is how Procore gives your team easy access to everything they need to know to get the job done.
Today, hundreds of thousands of register users leverage Procore's platform to actively manage drawings, documents, construction schedules, and field communications on construction projects around the world.
Key benefits of Procore
Every Procore customer gets free implementation, training, and support. Procore is easy to use and implementation can be accomplished in weeks. In addition, Procore offers unlimited user access, simple pricing, superior technology, instant access to project data, and no hidden costs.
Typical Customers
Freelancers

Small Businesses

(2-50)

Mid-size Companies

(51-500)

Large enterprises

(500 and more)
Markets
United Arab Emirates, Australia, Belize, Canada, Chile , Colombia, Costa Rica, Germany, Dominican Republic, Spain, France, United Kingdom, Guatemala, Honduras, Ireland, Mexico, Netherlands, New Zealand, Panama, Peru, Puerto Rico, Saudi Arabia, El Salvador, United States and 19 others
Supported Languages
English, French, German, Spanish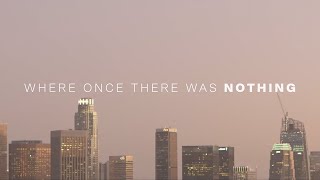 Total features of Procore: 113
2D Drawing
3D Imaging
API
Access Controls/Permissions
Accounting Integration
Accounts Receivable Software
Activity Dashboard
Activity Tracking
BIM Modeling
Bid Management
Billing & Invoicing
Budget Control
Budget Tracking/Job Costing
Budgeting/Forecasting
Buyer Management
CRM Software
Cash Management
Change Management Software
Change Order Management
Client Tracking
Collaboration Tools
Commenting/Notes
Commercial
Compliance Management
Compliance Tracking
Construction Breakdowns
Contact Management Software
Contract/License Management
Contractor Database
Contractor Management Software
Cost Database
Cost Estimating
Cost-to-Completion Tracking
Customer Management
Customizable Templates
Data Import/Export
Data Synchronization
Data Visualization Software
Design Modeling
Dispatch Management
Document Management Software
Document Storage
Drag & Drop
Electrical Estimating Software
Equipment Tracking
Estimating
File Sharing Software
For AEC Industry
For Commercial and/or Industrial Electrical Contractors
Forecasting
Gantt/Timeline View
General Ledger
HVAC Estimating Software
Historical Database
Incident Management Software
Incident Reporting
Inspection Management
Inventory Management Software
Invoice Management
Issue Tracking Software
Job Costing Software
Job Management
Job Scheduling
Mobile Access
Multiple Projects
Offline Access
Overrun Reporting
Payroll Management
Permit Management
Plumbing Estimating Software
Production Cost Tracking
Progress Reports
Progress Tracking
Project Accounting Software
Project Billing
Project Estimating
Project Management Software
Project Planning/Scheduling
Project Scheduling
Project Templates
Project Time Tracking
Project Tracking Software
Projections
Proposal Generation
Proposal Management Software
Purchase Order Management
Qualification Tracking
Quotes/Estimates
RFI & Submittals
RFP Management
Real Time Notifications
Real-time Updates
Reporting/Analytics
Rescheduling
Residential
SSL Security
Sales Approval
Sales Pipeline Management
Scheduling Software
Search/Filter
Staff Calendar
Status Tracking
Subcontractor Management
Supplier Management
Takeoff Software
Task Management Software
Third Party Integrations
Time & Expense Tracking
Time Tracking Software
Timesheet Management
Vendor Management Software
Version Control
Buildertrend
#1 Alternative to Procore
Buildertrend is the No. 1 construction project management software. Trusted by homebuilders, remodelers and specialty...
Autodesk Construction Cloud
#2 Alternative to Procore
Connects workflows, teams and data at every stage of construction to reduce risk, maximize efficiency, and increase...
OpenGov Citizen Services
#3 Alternative to Procore
OpenGov Citizen Services is code enforcement and permit management software that helps governmental organizations to...
CoConstruct
#4 Alternative to Procore
CoConstruct helps builders and remodelers manage, schedule, + coordinate construction projects seamlessly, communicate...
Customer Support Software
---
Already have Procore?
Software buyers need your help! Product reviews help the rest of us make great decisions.
Write a Review!
Showing 5 reviews of 2,525
Industry: Design
Company size: 11-50 Employees
Review Source
Overall rating
Value for Money

Ease of Use

Customer Support Software
Excellent full-on project management software
Reviewed on 2016-04-06
This is a package aimed at construction professionals and provides a thorough means of managing...
This is a package aimed at construction professionals and provides a thorough means of managing multiple projects across multiple people and teams including architects, designers, and subcontractors. It is a significant investment not a simple free app, and needs to be approached as such. The implementation is pretty straightforward and the customer support excellent.here remain some annoying features, but the support team are responsive and it is clear that significant investment if still being made into improving the software.
Pros
Much better than the competition at managing a range of projects across the things you need in construction
- RFI,s , punch/snag list (we use this for internal "to do" items) and critically the main contract variations- this is a bit clunky but REALLY effective when you get the hang of it
- meetings recording is again a trifle clunky but very effective so I forgive it
For the first time in 15 years I have proper oversight across all projects (typically around 40-60) and can manage the progress of each from my iPad wherever I am.
Site logging app very powerful
Clients love the visibility
Document handling with version control is brilliant
Cons
The only really annoying feature is that the company level information (ie visibility across projects, personal "open items" lists and financials) is only available on the browser version not the app.
The directory and permissions systems are well intentioned but actually you have to subvert them a bit as to do anything useful people really need full admin rights (even to add a contact to a directory- if this is to be used as the main shared company contacts directory we need everyone to be able to do that). I am happy to give my people that, but I can imagine a lot of companies where you don't want all your staff to have access to budgets and financials.
It is expensive- we think it a great investment at this time, but it is nonetheless expensive. if you are looking for a cheap app this is not the one for you.
The us-centric language and set up is a minor irritation- the partial attempt at making it Anglophile (changing a few of the function names) is actually worse than useless as the changes just confuse people- the training videos refer to the US terms for things and you can get used to pretty fast, but then they are not called that on your screen.
I would love to be able to customise some of the standard PDF outputs
Drawings handling a bit clunky, particularly markups- brilliant idea and conception but difficult to use as you can't undo markups once you have done them which makes people risk averse in case they cock it up- I am confident this will improve
Industry: Construction
Company size: 51-200 Employees
Used

Daily

for

6-12 months

Review Source
Overall rating
Value for Money

Ease of Use

Customer Support Software

Likelihood to recommend

8.0

/10
Procore Value Correlates to Use
Reviewed on 2022-08-22
So far, my overall experience with Procore has been positive. I am the main Procore Company...
So far, my overall experience with Procore has been positive. I am the main Procore Company Administrator here, and I've been learning the program mostly on a live project, so that part has been stressful, but that is the nature of the beast at times. I have been learning and using Procore at a crazy speed now for approximately 6 months, and I can see that the software will have a positive impact and greatly increase not only efficiency but communications across all projects with correct and proper implementation. This implementation includes integration with other programs to complete the "tech stack" as well, such as ERP Integration (Sage/Foundation/Other Construction Accounting Software), DocuSign, etc.
Pros
Procore will allow all of the projects managed within our company to be managed in a single, universal format which will significantly increase efficiency. Procore also directly connects our office and field teams, including our subcontractors and vendors. Procore offers a lot of training to help get started, and the 24/7 chat support is helpful.
Cons
The cost is a big concern, but you don't buy a backhoe to let it sit and not dig holes. Don't spend the money on something like Procore and make its use "voluntary" within your company. Make its implementation throughout your company a critical item. Select your Company Administrators wisely and give them time to learn and properly set up the software to meet your company's needs. Develop standard operating procedures to help your team members understand how to use the software in line with your company's requirements. Procore isn't one of those things where you can just swipe the card and tell everyone to use it.
Reasons for Switching to Procore
All the other projects seemed to be missing a major component at some point, whereas Procore covered all the bases. Also, Procore offers unlimited licensing, so we can invite the entire project team to include architects, engineers, subcontractors, and vendors in a single project. After approximately 6 months of using Procore, we have invited 150+ users to different projects. Most of the other platforms came with +/-10 licenses, which barely would have covered our inner office users.
Industry: Construction
Company size: 51-200 Employees
Used

Daily

for

1-5 months

Review Source
Overall rating
Value for Money

Ease of Use

Customer Support Software

Likelihood to recommend

0.0

/10
Deceiving features. Wont allow you to test drive. Nothing seems to be natively done in Procore.
Reviewed on 2022-08-26
We have solved nothing by using procore. We recently added the Action Plans module in an effort to...
We have solved nothing by using procore. We recently added the Action Plans module in an effort to gain transparency and accountability to task assignments that could be templatized. We were consulted it would solve our painpoint with tasks. We spent $7500 just adding that module to find out it cannot be reported on...so there is no accountability to the assignee. No one knows what actions need to be completed or what actions they are assigned to unless they drill into the project or receive email alerts. After 3 days (before implementation of it) I found that this segment would be useless to us...they would not refund us and kept all $7500...Keep in mind we are already a procore customer and they consulted us to purchase that segment. We feel pretty taken advantage of honestly. and the fact that the software just simply will not do basic functions and actually alleviate manual entry i would not recommend this product to anyone.
Pros
The user interface looked great from a far and on our demos.
Cons
Nothing seems to be done natively within procore. Scheduling done outside. getting accounting to integrate is painful and ultimately we didnt do it. Action plans cannot be reported on based on the assignee. Tasks are created individually which creates manual entry and no visibility or accountability. Timesheets and schedule doesnt integrate with the workforce planning module...seriously?
Reasons for Switching to Procore
The branding is done well. They are local to us, so i felt we would get better customer support. And the sales demo seemed well done. But it ultimately hid the manual tasks that need to be done.
Industry: Construction
Company size: 501-1,000 Employees
Used

Daily

for

2+ years

Review Source
Overall rating
Value for Money

Ease of Use

Customer Support Software

Likelihood to recommend

10.0

/10
It supervises all functions and organizes project document storage.
Reviewed on 2022-06-14
The most essential aspect of Procore is that it provided us with an integrated system and procedures...
The most essential aspect of Procore is that it provided us with an integrated system and procedures that allow us to ensure that all duties, as well as the process of issuing reports and other papers, are completed correctly. It also allowed us to keep track of all documents and reports, as well as their status, to minimize delays in their distribution or disruptions on the job site.
Pros
I appreciate the fact that Procore is one of the best cloud-based construction project management platforms, as its capabilities are tremendous in organizing all functions, storing project data, and providing collaborative capabilities to all project stakeholders, allowing them to track all project details with pinpoint accuracy. I appreciate how easily I can track any task and know its status and details, as well as how easily I can request a report or work delivery from subcontractors. It's nice to have all of the tools we need for reporting and monitoring subcontractor performance in one location, and I particularly appreciate how all project documents are preserved in a specific order so that we can keep track of their progress and easily return to them when needed.
Cons
It takes a lot of effort to use it effectively, and I don't think we'll be able to produce positive outcomes unless we thoroughly train the team and other project partners on how to use all of the tools and collaborate with them. It's worth noting that Procore offers customer assistance and integrated training sessions that help us learn how all of the tools work and how to utilize them effectively.
Industry: Construction
Company size: 201-500 Employees
Used

Daily

for

2+ years

Review Source
Overall rating
Value for Money

Ease of Use

Customer Support Software

Likelihood to recommend

9.0

/10
Best Construction Software
Reviewed on 2022-09-07
Procore has wonderful customer service. They are always quick to respond to any questions or...
Procore has wonderful customer service. They are always quick to respond to any questions or compliants.
Pros
Procore has a lot of great features. I really like using the document and bidding tabs because they are really user friendly.
Cons
I feel like the directory could use some updates. There seems to be a lot of steps to change contact information.
Procore FAQs
Below are some frequently asked questions for Procore.
Q. What type of pricing plans does Procore offer?
Procore offers the following pricing plans:
Pricing model: Subscription
Free Trial: Not Available
Procore provides enterprise software sold by annual access agreements for unlimited users and data. Contact Procore to get a demonstration of the software and a price quote.
Q. Who are the typical users of Procore?
Procore has the following typical customers:
Self Employed, 2-10, 11-50, 51-200, 201-500, 501-1,000, 1,001-5,000
Q. What languages does Procore support?
Procore supports the following languages:
English, French, German, Spanish
Q. Does Procore support mobile devices?
Procore supports the following devices:
Android (Mobile), iPhone (Mobile), iPad (Mobile)
Q. What other apps does Procore integrate with?
Procore integrates with the following applications:
3D Repo, Acuite, Acumatica, ArcGIS, Arcoro, Assemble, Assignar, Azuqua, BIM Track, BUILDUP, Bluebeam Revu, Bolt, Box, Bridgit Bench, BuildingConnected, Buildr, Bullclip, CMiC, ClearPathGPS, Cloudsfer, ComputerEase, Constrafor, CrowdKeep, Cupix, DESTINI Estimator, DocuSign, Domo, DroneDeploy, Egnyte, Esticom, EverCam, ExakTime, Explorer Eclipse, Extracker, Eyrus, FOUNDATION, FTQ360, Filebound, GoTo Meeting, Google Docs, Google Sheets, HoloBuilder, Indus.ai, JD Edwards EnterpriseOne, Jamf Pro, Jonas Enterprise, LaborChart, LetsBuild, Linxup, Maestro, Microsoft 365, Microsoft Azure, Microsoft Outlook, Microsoft Project, Microsoft SharePoint, Microsoft Teams, Miro, Morpheus, Newforma Project Center, NoteVault, Novade, ONETEAM, Okta, OneLogin, OpenSpace, Oracle Primavera Cloud, OxBlue, Planview Clarizen, ProEst, ProNovos, Projects Pro, Protect Youth Sports, QuickBooks Online Advanced, Quickbooks Online, RAKEN, Reconstruct, Revizto, Sage 300 Construction and Real Estate, Sage CRM, ShapeDo, SmartBid, Smartsheet, ToolWatch Enterprise, TopBuilder, Unanet CRM by Cosential, Voxer, Xero, Zapier, busybusy, eBacon, iSqFt for General Contractors, mJobTime
Q. What level of support does Procore offer?
Procore offers the following support options:
Email/Help Desk, FAQs/Forum, Knowledge Base Software, Phone Support, 24/7 (Live rep), Chat
Related categories
See all software categories found for Procore.