Time tracking, task management, & project management.
About Intervals
Struggling with managing and tracking time? Drowning in a sea of piling tasks? Stressed about project deadlines?
Introducing Intervals - an online project management application that allows you to simultaneously track time and effectively manage your tasks. This is all done through one collaborative platform and enabled by in-depth reporting.
Intervals is designed for small business owners and freelancers across a number of industries. It is ideal for those who need to bill projects based on an hourly rate. Even if you don't bill per hour, Intervals still provides detailed insight into where your time, and ultimately money, is going. This allows you to prioritize tasks and streamline your time and project management.
It is a fully hosted online service, with no software to install, meaning you can be up and running in minutes. Intervals not only offers solutions for tracking time, but also for project management, task management, reporting, document storage, personalization and invoicing.
Some of intervals key features include automated submission and approval of weekly time sheets, task timers, milestones and daily task assignments, data capturing and archiving, drag and drop rescheduling, detailed project activity reports, along with document storage and invoicing.
Trusted globally since 2006.
Key benefits of Intervals
- Streamline the process of tracking time and managing tasks, milestones and projects
- Keep project scope and budget under control - Increase revenue by billing more hours
- Start right away with an easy to implement solution with no software to install
- Invoice on time and often, meaning you get paid quicker
- Centralize your team and your processes with one collaborative space to share and store information
- The tool automates process so that you can spend more time working and less time managing
- International friendly, we offer support for over 70 non US locales
- Track time and projects on the go with the mobile friendly version for Android, iPhone, Blackberry, and Windows Mobile
Markets
United Arab Emirates, Austria, Australia, Bulgaria, Brazil, Canada, Switzerland, Chile, China, Costa Rica, Czechia, Germany, Denmark, Ecuador, Egypt, Spain, Faroe Islands, France, United Kingdom, Greece, Hungary, Ireland, Israel, India, Italy, Jamaica, Japan, Kenya, Mexico, Netherlands, Norway, New Zealand, Philippines, Pakistan, Puerto Rico, Portugal, Romania, Serbia, Russia, Sweden, Singapore, Slovenia, Slovakia, Ukraine, United States, South Africa and 41 others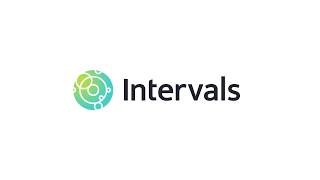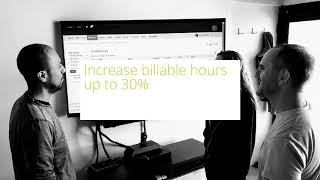 Total features of Intervals: 137
API
Access Controls/Permissions
Accounting Integration
Activity Dashboard
Activity Tracking
Agile Methodologies
Alerts/Notifications
Approval Process Control
Approval Workflow
Assignment Management
Audit Trail
Automatic Time Capture
Billable & Non-Billable Hours
Billable Items Tracking
Billing & Invoicing
Budget Management
Budgeting/Forecasting
CRM Software
Calendar Management
Charting
Client Portal
Collaboration Tools
Commenting/Notes
Communication Management
Compliance Tracking
Configurable Workflow
Contact Database
Cost-to-Completion Tracking
Create Subtasks
Customizable Branding
Customizable Dashboard
Customizable Reports
Customizable Templates
Dashboard Creation
Data Import/Export
Deadline Management
Document Management Software
Document Storage
Drag & Drop
Email Management Software
Email-to-Task Conversion
Employee Activity Monitoring
Employee Database
Employee Time Tracking
Estimating
Expense Tracking
File Management
File Sharing Software
File Transfer
Forecasting
Gantt/Timeline View
Graphical Workflow Editor
Idea Management Software
Import Tasks
Invoice Management
Issue Management
Issue Tracking Software
Kanban Board
Meeting Management
Messaging
Milestone Tracking
Mobile Access
Mobile App
Mobile Time Tracking
Monitoring
Multiple Billing Rates
Multiple Projects
Offline Time Tracking
Online Time Clock
Online Time Tracking Software
Parent Task
Percent-Complete Tracking
Performance Metrics
Planning Tools
Portfolio Management
Prioritization
Product Roadmapping
Productivity Analysis
Progress Tracking
Project Accounting Software
Project Management Software
Project Planning Software
Project Planning/Scheduling
Project Templates
Project Time Tracking
Project Tracking Software
Project Workflow
Projections
QuickBooks Integration
Real Time Analytics
Real Time Data
Real Time Monitoring
Real Time Notifications
Real Time Reporting
Real-time Updates
Reminders
Remote Access/Control
Reporting & Statistics
Reporting/Analytics
Reporting/Project Tracking
Requirements Management Software
Resource Allocation & Planning
Resource Management Software
Role-Based Permissions
SSL Security
Salaried Employee Tracking
Search/Filter
Sick Leave Tracking
Spreadsheet View
Status Tracking
Summary Reports
Supports Scrum
Tagging
Task Board View
Task Editing/Updating
Task Management Software
Task Planning
Task Progress Tracking
Task Scheduling
Task Tagging
Template Management
Testing/QA Management
Third Party Integrations
Time & Expense Tracking
Time Clock Software
Time Off Requests
Time Tracking Software
Time Tracking by Client
Time Tracking by Project
Time Zone Tracking
Timer
Timesheet Management
To-Do List
Traditional Methodologies
Vacation/Leave Tracking
Workflow Configuration
Workflow Management Software
Ravetree
#1 Alternative to Intervals
Ravetree is an all-in-one work management solution for project-driven organizations and teams with tools for managing...
FURIOUS
#2 Alternative to Intervals
Furious has been helping service companies and start-ups that work in project mode to manage their business and teams...
monday.com
#3 Alternative to Intervals
monday.com is a cloud-based Work OS, where teams create workflow apps in minutes to run their processes, projects, and...
ClickUp
#4 Alternative to Intervals
ClickUp is a fundamentally new way to work - bringing separate apps like tasks, docs, spreadsheets, goal tracking,...
Customer Support Software
---
Already have Intervals?
Software buyers need your help! Product reviews help the rest of us make great decisions.
Write a Review!
Showing 5 reviews of 71
Industry: Internet
Company size: 2-10 Employees
Used

Daily

for

2+ years

Review Source
Overall rating
Value for Money

Ease of Use

Customer Support Software

Likelihood to recommend

10.0

/10
Finally found an integrated Project Management and Time Tracking tool for web designers!
Reviewed on 2018-10-11
Intervals is just so fast and flexible. For a web designer, it's hard to imagine that one couldn't...
Intervals is just so fast and flexible. For a web designer, it's hard to imagine that one couldn't benefit by using it. We've been using it for several years now. Every system has its learning curve. But this one is pretty easy! Written by designers.... for designers! They knew the territory and made it easier for the rest of us.
Pros
Might sound funny...but probably my favorite thing is the email queue that allows me to forward client requests directly into a project for time keeping. I use it constantly. It really helps when you're busy to "keep the flow going"! But honestly, there are so many conveniences with Intervals. And it's so fast and smooth!
Cons
I wish there were an easier way to attach sales tax to individual tasks for "non-web"projects. Right now you have to make a separate project for print projects like logos or brochures. It's easy enough to do, but we are always lookijng for "easier" :-) These print projects inevitably come along with web design if one has the skills.
Industry: Hospital & Health Care
Company size: 201-500 Employees
Used

Daily

for

6-12 months

Review Source
Overall rating
Value for Money

Ease of Use

Customer Support Software

Likelihood to recommend

8.0

/10
Intervals Tickets
Reviewed on 2020-10-08
Works and functions well for what we use it for.
Works and functions well for what we use it for.
Pros
We use this software for our ticketing system and works really well minus some work arounds.
Cons
I wish it was more customizable and had the owner listed in the task list.
Overall rating
Value for Money

Ease of Use

Customer Support Software

Likelihood to recommend

5.0

/10
Nice but needs more
Reviewed on 2017-02-18
We are are active users of this service but there are many things that it doesn't do well. We find...
We are are active users of this service but there are many things that it doesn't do well. We find that getting this integrated with our other systems is a challenge and that other products on the market are beginning to offer attractive features. As changing platforms means that we need to change our business practices we are not looking to move (at least in the near term) but at some point other features may attract us to other platforms.
One challenge is integration with our accounting software Saasu. The ability to invoice within Intervals is OK but it isn't an accounting tool.
There are many features that would be useful and I have suggested adding tags to all of the levels as a feature request in the past so that we can better identify groups of tasks or projects. Reporting isn't great and we find that we have to export the data and use other services to get the reports that we need.
New features don't seem to appear that often which does make me wonder whether this service is seen more as a cash cow for the company than an actively developed service that will maintain its competitive edge over time.
Pros
Price point is good. It is easy to use.
Cons
Lack of features, difficulty in integration
Response from Pelago
Thank you for taking the time to give us feedback. We understand how integrating Intervals with third-party tools can be a challenge, and it's one of the areas we are improving. We've recently launched a few more integrations, and we're currently evaluating which ones to add next. Our goal is to continue adding the features and integrations that will benefit the majority of our customers the most. We'll be taking your notes into consideration as we do so. Thank you, again, for sharing.
Industry: Civic & Social Organization
Company size: 11-50 Employees
Used

Daily

for

2+ years

Review Source
Overall rating
Value for Money

Ease of Use

Customer Support Software

Likelihood to recommend

10.0

/10
The best time & project tracking system for our consulting business
Reviewed on 2018-12-07
Over 20 years, we've gone from Excel-based time reports to one or two other systems in our office. ...
Over 20 years, we've gone from Excel-based time reports to one or two other systems in our office. They all were not that great but got the job done. Then we tried Intervals and it was like a breath of fresh air. It is an easy to use (once you get used to it and go through the training), logically laid out system, that is reliable and has good support. Our whole firm has used it for over 5 years. It has evolved nicely during that time. The company that makes it seems to be led by good people. I've introduced several other firms to it and they have been happy with it also.
Pros
First, we've been a user for 5+ years and Intervals has been rock-solid. No disasters, no corrupted data, etc.
Second, the system is very logical in how you work with it
Third, Time entry is a breeze, which makes billable time tracking across a group of 30 people much easier to do, because we get good participation from our team members
Fourth, the ability to export any report to Excel, PDF, etc. is fantastic. Every app should provide consistent output format in various file formats, if that makes sense. No matter which export format you choose, it looks like it should when it is displayed, printed or emailed, etc.
Fifth, I think their support is great, although we don't need to use it much given how easy it is (once you get used to it)
Sixth, these guys don't rest on their laurels and instead, continually improve the software
Cons
It has needed a mobile app for a long time. We've been waiting for it for a couple years. I've heard it is coming soon, I'm guessing early 2019. We'll see.
It absolutely needs one more access level for managers, project managers and executives. It kind of has two of the three, as well as a couple others, but this has been needed for a while.
Industry: Computer Software
Company size: 11-50 Employees
Used

Daily

for

2+ years

Review Source
Overall rating
Value for Money

Ease of Use

Customer Support Software

Likelihood to recommend

9.0

/10
RidgeRun Engineering Review
Reviewed on 2017-02-17
The tool is excellent for cross / site, global task management, time tracking and invoicing for...
The tool is excellent for cross / site, global task management, time tracking and invoicing for time billed on an hourly basis. We also sell software and had to work around some issues to reflect invoices for software sales in the system. We are really looking for request tracking, estimating and resource planning in the same intuitive, simple method as the other features. Intervals folks are fantastic at customer support.. Great rating for the features that exist!
Pros
Simple task management and time management in a great web based tools. Intuitive, not over featured which is the plague of many tools. Good reporting, fantastic customer support
Cons
We really would like a simple customer inquiry, estimating and resource planning front-end with the same simple interface, not over featured, but covering the 80% of common requests. Invoicing should have an ability to have non-labor invoices kept out from the labor reporting. Payments made on non-labor items seem to subtract from the outstanding balance report which is what is used to determine which customers have outstanding labor items to bill. This has lead to some time against customers projects to not get billed. We have worked around it in a clunky way by creating "For billing purposes only" projects. All these extra projects take from the number of active projects which drives our license cost, but is necessary to avoid missing billing for labor spent on projects
Response from Pelago
Thank you for the review. We appreciate you taking the time to give us feedback. We've been considering some lightweight estimating and resource planning tools, so thank you for sharing how that would be useful. we'll be sure to update our roadmap if we move forward with any of them.
Meanwhile, take a look at the request queue, found under the Tasks tab, for managing customer inquiries. We've also added a lightweight resource allocation report that may help with resource planning.
Intervals FAQs
Below are some frequently asked questions for Intervals.
Q. What type of pricing plans does Intervals offer?
Intervals offers the following pricing plans:
Unlimited users included on all plans (except Lite plan). Flexible pricing that scales as you do. Pricing tiers are based on active projects not users. When a project is complete it can be set to inactive and it does not count against your active total.
Q. Who are the typical users of Intervals?
Intervals has the following typical customers:
Self Employed, 2-10, 11-50, 51-200, 201-500, 501-1,000, 1,001-5,000
Q. What languages does Intervals support?
Intervals supports the following languages:
English
Q. Does Intervals support mobile devices?
Intervals supports the following devices:
Android (Mobile), iPhone (Mobile), iPad (Mobile)
Q. What other apps does Intervals integrate with?
Intervals integrates with the following applications:
Basecamp, FreshBooks, Google Drive, Kanban Tool, QuickBooks, QuickBooks Online Advanced, Slack, SwaggerHub, Xero
Q. What level of support does Intervals offer?
Intervals offers the following support options:
Email/Help Desk, FAQs/Forum, Knowledge Base Software, Phone Support, 24/7 (Live rep), Chat
Related categories
See all software categories found for Intervals.