A cloud-based client management and scheduling solution
About Pike13
We believe that business owners should focus on their clients instead getting bogged down in administrative tasks. That's why we created Pike13.
With easy scheduling, client management, and payment processing, Pike13 – custom branded to fit your business' look and feel – makes it easy for you to manage your fitness or fine arts instruction business from any smartphone, tablet, or desktop computer. That way, you can focus your energy on growing your business and doing what you love.
Track sales, revenue, and retention rates with real-time reporting and analytics.
Track attendance counts, sign clients into class, update or confirm the class roster, and automate class waitlists.
Easily manage staff payroll, accounting for variable rates, tips, bonuses, and commissions.
Use client profiles to quickly view and update history, photos, notes, schedules, and payments, all available on a mobile-friendly platform. Text or email notifications let clients know if there are issues with their account, so you can address them before they become a bigger–and expensive–issue.
Accept payments and sell memberships on the go, and get less complex, less expensive, and transparent merchant processing with no hidden fees. Securely send, sign, and store digital client contracts and waivers through integration with Smartwaiver.
Brand and automate your email campaigns through integrations with BrandBot, MailChimp and Emma.
Pricing starting from:
US$129.00/month
Free Version
Free Trial
Subscription
Key benefits of Pike13
Schedule classes, workshops, and appointments with clients anywhere, anytime
Access and update client profiles — schedule, history, photos, notes — all on your mobile device.
Set alerts for billing issues you can address them before they get expensive.
Sign clients into sessions, update the roster, and verify participant counts.
Auto-enrollment and waitlists make scheduling easier for clients and increase retention.
Smart reporting offers clear, relevant, actionable data that helps you measure the health of your business.
99.9% platform uptime means business is always open.
A dedicated onboarding specialist guides you through software setup.
Pike13's top-rated customer care team quickly addresses any issues.
Markets
Australia, Canada, United Kingdom, United States
Supported Languages
English
Pricing starting from:
US$129.00/month
Free Version
Free Trial
Subscription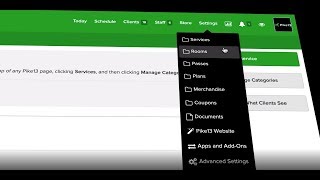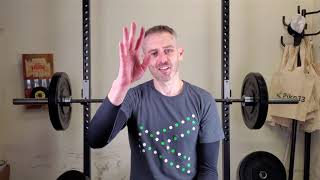 Total features of Pike13: 128
ACH Payment Processing
API
Access Controls/Permissions
Activity Tracking
Alerts/Notifications
Appointment Management
Appointment Scheduling Software
Attendance Management
Attendance Tracking Software
Attendee Tracking
Automated Scheduling
Billing & Invoicing
Booking Management
CRM Software
Calendar Management
Calendar Sync
Cancellation Management
Check-in/Check-out
Class Management
Class Registration Software
Class Scheduling
Client Database
Client Management
Client Portal
Client Profiles
Communication Management
Communications Management
Confirmation/Reminders
Contract/License Management
Credit Card Management
Credit Card Processing
Customer Accounts
Customer Database
Customer History
Customer Management
Customizable Branding
Customizable Fields
Customizable Forms
Customizable Reports
Daily Reports
Data Import/Export
Data Security
Discount Management
Document Storage
Dues Management
Electronic Payments
Electronic Signature
Email Invitations & Reminders
Email Management Software
Email Marketing Software
Employee Management
Employee Scheduling Software
Enrollment Confirmation
Enrollments/Onboarding
Event Calendar
Event Management Software
Event Scheduling
Financial Management Software
For Music Schools
Group Registration
Group Scheduling
Instructor Management
Marketing Automation Software
Member Accounts
Member Communication
Member Database
Member Directory
Member Management
Member Portal
Member Types
Membership Management Software
Membership Renewals
Mobile Access
Mobile Alerts
Mobile App
Multi-Language
Multi-Location
Multiple User Accounts
Online Booking
Online Payments
Online Registration
Onsite Registration
Parent Portal
Parent/Student Portal
Payment Processing Software
Payroll Management
Performance Metrics
Pet Birthday Tracking
Pet Grooming Software
Photo Management
Point of Sale (POS)
Progress Tracking
Project Time Tracking
Promotions Management
Purchasing & Receiving
Real Time Analytics
Real Time Monitoring
Real Time Reporting
Real-time Scheduling
Recurring Appointments
Recurring Tasks
Recurring/Subscription Billing
Registration Management
Reminders
Reporting & Statistics
Reporting/Analytics
Room Booking
SMS Messaging
Sales Tax Management
Scheduling Software
Search/Filter
Secure Login
Self Check-in/Check-out
Self Service Portal
Skills Tracking
Staff Management
Student Management
Student Portal
Subscription Plan Management
Surveys & Feedback
Team Management Software
Third Party Integrations
Time & Expense Tracking
Transaction History
Video Support
Visitor Management Software
Wait List Management
Website Integration
WellnessLiving
#1 Alternative to Pike13
WellnessLiving is an all-in-one online booking, resource scheduling, lead generation, and reporting solution for health...
ProClass
#2 Alternative to Pike13
ProClass is an online dashboard-based solution for class and events organizers, with features spanning registration,...
Gymcatch
#3 Alternative to Pike13
Gymcatch enables fitness business owners to save time, increase revenue, and give great customer service to their...
Upper Hand
#4 Alternative to Pike13
Upper Hand is a leading provider of sports and fitness management software that enables businesses to achieve more...
Customer Support Software
---
Already have Pike13?
Software buyers need your help! Product reviews help the rest of us make great decisions.
Write a Review!
Showing 5 reviews of 130
Used

Daily

for

2+ years

Review Source
Overall rating
Value for Money

Ease of Use

Customer Support Software
We LOVE Pike13. They offer everything a small studio, or a large gym needs to operate.
Reviewed on 2018-06-04
Pros
Ease of use, and reliability are amazing! But my FAVORITE thing is definitely the staff app. I can do almost everything from the staff app, so I can work from anywhere, at any time.
From running payroll to creating packages or plans, it does it all. Most apps come with limited function, but this software is almost as complete as the desktop version.
And what I love about the company is they are always trying to get better. We have been users for man years and they add things I haven't even thought about needing. Its a pleasure to be a customer.
Cons
The reporting can be a bit confusing for me. Recently they have added a new reporting feature which has much more information, but I still struggle trying to see exactly what I need at times.
But I cant even call it a complaint. I had to really think of something to answer this question.
Response from Pike13
Hi Marissa,
Thank you so much for the feedback. We truly appreciate knowing what works and what our customers would like to see. As questions come up about reporting, please continue working with our customer care team and your account manager. We are happy to have calls to help you build exactly what you need to see.
Thank you,
Cindy Schneider
Manager, Customer Success
Industry: Entertainment
Company size: 2-10 Employees
Used

Daily

for

2+ years

Review Source
Overall rating
Value for Money

Ease of Use

Customer Support Software

Likelihood to recommend

10.0

/10
Outstanding Software!
Reviewed on 2019-08-16
Absolutely 100% positive and fantastic experience. Customers comment on how easy it is to use and I...
Absolutely 100% positive and fantastic experience. Customers comment on how easy it is to use and I greatly value this software.
Pros
I love how versatile it is. i need to be able to run both monthly tuition for regular, weekly classes, plus courses plus punch cards, as my business serves many different populations. I love how easy it was to set-up and how easy it is for my staff to learn. I don't have to provide training for new employees. For the weird times things don't go as planned, customer service is on top of it, very speedy, thorough and helpful.
Cons
The reporting end is so versatile that I don't know how to easily pull up reports. there are so many ways to filter, which can be a good thing, but I don't know how to pull it up. I wish I could get notifications when someone buys a particular package that I am waiting to get sold.
Reasons for Switching to Pike13
I have heard terrible things about Mindbody. It's hard to set-up, etc, they are raising prices and the worst part is how intrusive they are with their advertising. They won't stop calling or e-mailing me!!!
Response from Pike13
Hi Rebekah,
Thank you so much for taking the time to provide a review of our product. We appreciate the comments and the feedback!
Thank you,
Cindy Schneider
Director of Customer Success
Industry: Music
Company size: 2-10 Employees
Used

Daily

for

1+ year

Review Source
Overall rating
Value for Money

Ease of Use

Customer Support Software

Likelihood to recommend

0.0

/10
Avoid... You will thank me later!
Reviewed on 2018-10-05
I would not recommend Pike13 to anyone due to their poor customer service and their lack of respect...
I would not recommend Pike13 to anyone due to their poor customer service and their lack of respect for their clients.
Pros
Booking Emails: I like the fact that the program sends booking emails on a regular basis. Parents like them for the reminders.
Credit Card Processing: It has a nice feature built in that allows credit card processing. They did not tell me upfront that there is a monthly fee associated with it and then said "oh someone should have told you that." Once again, blame game.
Documents: The docusign feature is a nice ad on. However, if you want to customize your form, good luck. Pike13 doesn't really want to help you on this and once again try to play the "stupid" card on it.
Reports: The reports are nice if you can understand how to use them. They are kinda difficult to get around if your account manager does not explain them in detail.
Cons
Customer Service Attitude: They don't care once they have your money. Make sure you put a note on your calendar one year out or your service contact will be renewed. Don't expect to speak with anyone over the phone, everything is done through email.
On Boarding: I was indifferent about the on boarding process. The guy belittled me several time about coding and whatnot. I was a graphic and website designer by trade and on numerous occasions he talked in circles to try to confuse me. Basically their software doesn't allow for many custom changes and they would prefer to confuse you instead of being straight forward about it.
Text messaging: This is not default on the product. I was told that it was. All clients have to enable the feature. When you are dealing with 200+ clients you don't want to have to go through this process with every single client on how to sign up, sign on, go through all of their individualized settings - just to set up a text message.
Interface: The interface is very straight forward. There isn't any real customizations on it. You get what you get.
Response from Pike13
Hi Brittnee,
Thank you for your review and candor. I am sorry that our service has not met your needs. Your account manager will reach out to you shortly to discuss your cancellation request.
Thank you,
Cindy Schneider
Manager, Customer Success
Industry: Health, Wellness & Fitness
Company size: 2-10 Employees
Used for

2+ years

Review Source
Overall rating
Value for Money

Ease of Use

Customer Support Software

Likelihood to recommend

7.0

/10
Used Pike13 (formerly FrontDesk) for years
Reviewed on 2020-04-14
Overall I was pretty happy the experience, eventually we decided to part ways though.
Overall I was pretty happy the experience, eventually we decided to part ways though.
Pros
Very stable platform, app made it easy to access / manage remotely.
Cons
I was a grandfathered user on an older plan - I eventually left since I got tired of having limited access to reports and metrics that would be included if I 'upgraded'
Reasons for Switching to Pike13
Seemed like a simpler platform at the time. Good social media reviews.
Response from Pike13
Hi Dan,
Thank you for taking the time to provide a review even after switching platforms. It is great to hear from all of our customers, past and present. We hope you are doing well.
Thank you,
Cindy Schneider
Director of Customer Success
Industry: Education Management
Company size: 11-50 Employees
Used

Daily

for

1-5 months

Review Source
Overall rating
Value for Money

Ease of Use

Customer Support Software

Likelihood to recommend

8.0

/10
Best All Around Management Software for our Music School
Reviewed on 2016-08-23
We looked at many others, from the low end to the very high end. We actually began deployment of...
We looked at many others, from the low end to the very high end. We actually began deployment of another product and found that "the devil is in the details" - there were significant workarounds and changes to our business practices that would be required, and which we were not willing to make.
So we looked again, and found that, while not perfect, Front Desk did meet 100% of our "Must Have"s and the clear majority of our "Nice to Have" items without requiring us to squeeze into a predefined mold.
All the products out there have feature lists that sound great, but with most, the further we dug into actual implementation, the harder the task became. With Front Desk, instead I found that several of the business practices that make our school unique were handled very elegantly by the software. This is primarily due to the fact that Financials (payment plans, billing, etc.) are completely decoupled from Enrollments (maintaining Schedules, Attendance, etc). At first this was disorienting, but I soon realized it was the distinctive that provided much of the flexibility we needed.
Pros
Very easy to use, modern / clean interface. The site is essentially identical on a Desktop and on Mobile devices. Note that some would say lack of an "App" was a Con (that was my first reaction) but the Mobile friendly website performs very well on all platforms.
Lots of flexibility around pricing models - per class as well as per instructor pricing, e.g. Prices, Discounts and Coupons are all clearly delineated in their roles and each is modifiable at time of sale. The Merchant Account Rates were the best we found also.
Viewing schedules for a few dozen teachers can be overwhelming; Front Desk has great flexibility in filtering the schedule (by person, activity, location, etc) as well as flexibility in presentation (list, day, week and month formats). Innovative use of colors also helps make attendance status clear at a glance.
I am also very pleased with how flexible the Customer view of the website is. The presentation of our "Course Catalog" can be very customizable, including defining what navigation tabs are available in the interface, etc.... not just what colors and icons are used! (We have yet to integrate the Front Desk website with our main site, but will do so next quarter.)
Cons
The Payroll functionality appears good with one glaring exception, which is that it does not support hourly pay; instead, you use either commission rates or pay per task (as opposed to per hour). In other words, an instructor earning $20/hour must be separately configured to earn $15 for a 45 minute class and $10 for a 30 minute class. This makes payroll setup (and maintenance with changing rates) quite a bit more labor intensive. So, the system is flexible, but not very efficient. In our case, we've opted to use the reporting functionality to generate all payroll statistics we need, and roll them up in a spreadsheet, rather than take on the multiple Pay Rates per Instructor overhead. We can always adopt their Payroll tools later if we wish.
The Reporting function has apparently recently been revamped; the Interface has "Classic" and "New" Reports sections. So, my hope is that the New Reports functionality will be enhanced soon. The data content, and its filtering are very robust - however, right now there are still significant shortcomings; Column order/width cannot be adjusted, for instance. Reports can be grouped only at one level (by Instructor, or by ClassType, but not both).
These problems can all be worked around by using the Export to CSV or Excel to handle those requirements offline.
Hard copy printouts are also not very impressive for the schedules and reports, although they're functional.
Response from Front Desk
Hi Mike,
Thank you so much for your review! I'm happy you're enjoying Front Desk so far and we really appreciate your feedback.
We plan to discontinue Classic reporting soon and are working on some updates to our New Reporting that will allow to you gain deeper insights into the performance of your business.
We'll share more info with you as soon as it's available to share.
In the meantime, please feel free to reach out to our Customer Care team at [email protected]
Best,
Kris and the Front Desk team
Pike13 FAQs
Below are some frequently asked questions for Pike13.
Q. What type of pricing plans does Pike13 offer?
Pike13 offers the following pricing plans:
Pike13 offers pricing that fits your business at a flat rate with no surprises. Depending on your business needs, Pike13 offers a Business or a Pro plan, ranging from $129/month to $179/month. Enterprise plans are also available — ask our sales team for custom pricing. All plans include guided setup and training with a dedicated onboarding specialist, help migrating your data, a staff app and client kiosk app, a customer success manager, and access to our top-rated customer care team.
Q. Who are the typical users of Pike13?
Pike13 has the following typical customers:
2-10, 11-50, 51-200
Q. What languages does Pike13 support?
Pike13 supports the following languages:
English
Q. Does Pike13 support mobile devices?
Pike13 supports the following devices:
Android (Mobile), iPhone (Mobile), iPad (Mobile)
Q. What other apps does Pike13 integrate with?
Pike13 integrates with the following applications:
Emma, Gmail, Google Calendar, Looker, Mailchimp, Microsoft Outlook, PayPal, Paysafe, Perkville, Smartwaiver, TRP, TransNational Payments, WordPress, Zapier, Zipwhip
Q. What level of support does Pike13 offer?
Pike13 offers the following support options:
Email/Help Desk, FAQs/Forum, Knowledge Base Software, Phone Support
Related categories
See all software categories found for Pike13.