Messenger-based sales tool for SMBs and entrepreneurs
About amoCRM
amoCRM is the world's first messenger-based sales solution. It excels at taking the conversation with your customers to the next level. With messengers, the connection is personal. We support all major messenger platforms. Create your own chatbots with our code-free chatbot builder, and make sure your business is online 24/7, at any capacity. Plus managers love our analytics, reporting and automation capabilities.
Treat your sales team to a vast array of useful tools to work with your leads. Lead generation is simple with our easy to use integrations and web forms. Chat, call and email your prospects straight from the CRM. All events are stored in the lead card, including call recordings, tasks and chat messages. No data is lost or forgotten. Perfect messenger-based sales solution for entrepreneurs, small, and medium businesses.
With workflow automation, you can ensure your sales team doesn't waste time on repetitive tasks. Manage leads, assign tasks, run email campaigns and much more without lifting a finger. Our in-depth analytics provide a full overview of your sales process. You can even manage the CRM on the go, with our mobile app available both on iOS and Android.
We've made the setup process as seamless as possible. Connecting your email address and importing your customer database takes mere moments. Integrate with a myriad of different services free of charge, and build a powerful sales stack. We offer our clients free onboarding and setup assistance, as well as multichannel support during business hours.
Key benefits of amoCRM
amoCRM is a powerful tool for converting leads into valuable clients, which supports contact, lead and task management, plus sales analytics and 2-way email sync.

Messenger integrations will help you to connect with your customers over the most convenient communication channel. With our chatbot builder, your business can be online 24/7, any day of the week.

An interactive digital pipeline makes automating routine tasks a breeze, so users can focus on client relationships, not on busywork.

Automation also triggers actions and alerts so users always initiate interaction when the lead is most responsive.

No longer tied to the desktop - all emails, calls, and chats are seamlessly synced across mobile and tablet too.

amoCRM integrates with other great services like MailChimp, Mandrill, Wufoo, Zendesk, Dropbox, Zapier, Stripe, Facebook, Instagram and more.
Markets
Argentina, Australia, Bolivia, Brazil, Canada, Chile, Colombia, Costa Rica, Dominican Republic, Ecuador, Spain, United Kingdom, India, Mexico, New Zealand, Peru, Portugal, Paraguay, Turkey, United States, Uruguay, Venezuela, South Africa and 18 others
Supported Languages
English, Portuguese, Russian, Spanish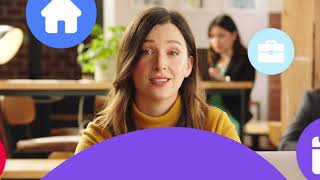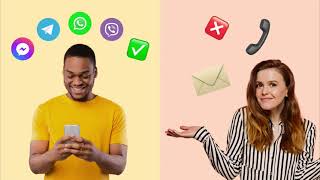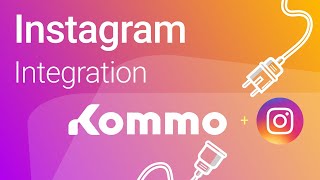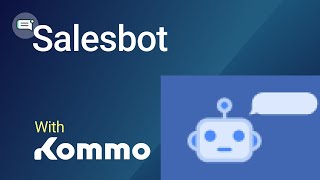 Total features of amoCRM: 141
API
Access Controls/Permissions
Activity Dashboard
Activity Management
Activity Tracking
Alerts/Notifications
Appointment Scheduling Software
Audience Targeting
Auto-Dialer
Behavior Tracking
Business Card/Badge Scanning
Buyer Management
CRM Software
Calendar Management
Calendar Sync
Calendar/Reminder System
Call List Management
Call Management
Call Recording Software
Campaign Management Software
Campaign Personalization
Cataloging/Categorization
Channel Management Software
Chat/Messaging
Churn Management
Client Tracking
Collaboration Tools
Commission Management
Communication Management
Community Management
Configurable Workflow
Contact Database
Contact Management Software
Contextual Search
Contract/License Management
Customer Database
Customer Segmentation
Customer Support Software
Customizable Fields
Customizable Forms
Customizable Reports
Customizable Templates
Dashboard Software
Data Dictionary Management
Data Import/Export
Data Management Software
Document Management Software
Document Storage
Drag & Drop
Dynamic Modeling
Email Management Software
Email Marketing Software
Email Response Control
Email Templates
Email Tracking Software
Engagement Tracking
Event Triggered Actions
Exception Reporting
Expense Tracking
Field Sales Management
For Sales Teams/Organizations
Forecasting
Forms Management
Goal Management
Graphical Data Presentation
IVR / Voice Recognition
Inbox Management
Interaction Tracking
Interactive Content
Internal Chat Integration
Knowledge Management Software
Landing Pages/Web Forms
Lead Capture Software
Lead Distribution
Lead Generation Software
Lead Management Software
Lead Nurturing Software
Lead Qualification
Lead Segmentation
Live Chat Software
Marketing Automation Software
Match & Merge
Membership Management Software
Mobile Access
Multi-Channel Communication
Multi-Channel Data Collection
Multi-Currency
On-Demand Communications
Opportunity Management
Performance Management
Performance Metrics
Personalization Software
Pipeline Management
Pipeline Reports
Predictive Analytics Software
Prioritization
Product Catalog
Progress Tracking
Project Management Software
Proposal Generation
Prospecting Tools
Real Time Notifications
Referral Tracking
Relationship Tracking
Reminders
Reporting & Statistics
Reporting/Analytics
Request Escalation
Routing
SMS Messaging
Sales Approval
Sales Forecasting Software
Sales Pipeline Management
Sales Reports
Sales Trend Analysis
Scheduling Software
Search/Filter
Segmentation
Self Service Data Preparation
Self Service Portal
Shared Contacts
Social Media Integration
Source Tracking
Statistical Analysis Software
Summary Reports
Tagging
Target Account Identification
Task Management Software
Task Scheduling
Team Assignments
Template Management
Territory Management
Third Party Integrations
Visual Analytics
Volunteer Management Software
Web Forms
Web-based Deployment
Website Integration
Widgets
Workflow Management Software
XML / RSS
HubSpot CRM
#1 Alternative to amoCRM
Save valuable selling time with HubSpot CRM that takes care of all the little details from recording calls, logging...
Salesforce Sales Cloud
#2 Alternative to amoCRM
Salesforce Sales Cloud is a cloud-based Customer Relationship Management (CRM) application from Salesforce. Sales Cloud...
Zoho CRM
#3 Alternative to amoCRM
Zoho CRM is a cloud-based customer relationship management (CRM) software that helps businesses of all sizes close...
Pipedrive
#4 Alternative to amoCRM
Pipedrive is a CRM & pipeline management tool for small and medium sized sales teams that helps users focus on actions...
Customer Support Software
---
Already have amoCRM?
Software buyers need your help! Product reviews help the rest of us make great decisions.
Write a Review!
Showing 5 reviews of 139
Industry: Financial Services Software
Company size: 2-10 Employees
Used

Daily

for

1-5 months

Review Source
Overall rating
Value for Money

Ease of Use

Customer Support Software

Likelihood to recommend

10.0

/10
Great features and nice customer service at a fair price
Reviewed on 2020-07-22
Price is reasonable for all feature in get and customer service is exceptional.
Price is reasonable for all feature in get and customer service is exceptional.
Pros
They have integrations with the major social networks like Instagram, Facebook, Gmail and the most important Whatsapp via Twilio, which allow you to integrate in a legal way.
They also have a live chat with chatbot that works fine. Of course they are not a chat company, so it's simples, but it works fine to most activities.
Cons
The filter features are limited and sometimes things like select a empty field, depending on field type, it's impossible.
Reasons for Choosing amoCRM
Because Pipedrive has less features as a more expensive price. Support sucks too.
Reasons for Switching to amoCRM
For the same reasons I changed from Pipedrive to AmoCRM: More features and great support at competitive price.
Industry: Automotive
Company size: 51-200 Employees
Used

Daily

for

6-12 months

Review Source
Overall rating
Value for Money

Ease of Use

Customer Support Software

Likelihood to recommend

9.0

/10
Cost-effective yet powerful CRM alternative
Reviewed on 2021-01-26
This is a good company. They are new enough to not be tied to old technology, but old enough to...
This is a good company. They are new enough to not be tied to old technology, but old enough to know what they are doing. Their live chat support has been excellent for us as well.
Pros
This is the only CRM we found that integrated with Social Media messaging, which is the preferred communication medium for many of our customers. We used to have our team using Facebook messenger within our FB Business Manager page directly, but now we can have these Messenger interactions INSIDE our CRM and then bridge those conversations into texts and phone calls.
The software is intuitive and its user interface is excellent. There are many Automotive-specific CRM tools out there, but they are all old and clunky compared to amoCRM.
Cons
The integration with FB is treated as a "bot" on the FB side, even though we have real humans in our call center replying to customers via amoCRM. This means that a stricter set of rules is applied to our conversations from FB, and we've had the link shut down a couple times. It's still a great integration to have--especially considering that no other CRMs can do this.
Also, the integration with Twilio is quite limited when it comes to outbound and inbound calls. I love the automatic call recording features, but we are not able to assign agent-specific numbers that customers can call back. It would be wonderful if we could have a mini-IVR inside amoCRM so that when customers call us back the routing could be more efficient.
The smartphone app could be better too.
Reasons for Choosing amoCRM
Dealersocket kept trying to fit a square peg in a round hole, so to speak, with our business. amoCRM is infinitely more customizable and industry agnostic. It's way cheaper too.
Reasons for Switching to amoCRM
ProMax's software was probably considered cutting edge back in the late 90's. However, by today's standards it was not impressive. amoCRM has the advantage of being developed from scratch more recently and can function much better in our open API, mobile-first world.
Used

Weekly

for

1-5 months

Review Source
Overall rating
Value for Money

Ease of Use

Customer Support Software

Likelihood to recommend

10.0

/10
Clarity, Complexity into Simplicity. Organized. Time for content instead of Administration
Reviewed on 2018-02-12
I finally have the needed tool to give my customer service as I desired. I can finally correct the...
I finally have the needed tool to give my customer service as I desired. I can finally correct the long processes into specific steps and see where the exact improvement is needed for the results we aim for.
It helps to have a clear plan and easy of access for all employees to collaborate on. This benefits the intern communication and makes an administrative task a lighthearted assignment and joyful instead of draining and complicated.
Pros
I love the functionalities. They are seemingly endless and can be integrated to any already setup softwares. It integrates all in one package, management into a single tool for overview and simplicity.
I can launch a whole campaign, inform co-workers for tasks and have it replicated within a minute.
There is access to all parts of the process from receiving customers on homepage, phonecall or facetoface.
And then you simply put it into the system and have a precise engagement to any customer and their unique connection with my company.
I can finally deliver the customer service and build the relationships as deep and interactive as I desired. To build trust, accountability, unique care and personalized treatment to each and everyone that will benefit.
I have clarity in the process, can improve and see statistics to each and every step on the path. Improvement is now a actuality not a wish or dream. And it makes it easy to do so as well.
Cons
Well, the software has so many functions and abilities, it takes a while to engage the whole team into all of its areas and ways. I'd like a function to turn on specific features only as a startup and then move into advanced features instead of having it all at once.
Industry: Marketing & Advertising
Company size: 11-50 Employees
Used

Daily

for

6-12 months

Review Source
Overall rating
Value for Money

Ease of Use

Customer Support Software

Likelihood to recommend

9.0

/10
Good CRM for Mid-size companies
Reviewed on 2019-01-26
We use this CRM with a big project and we have flow around 150 leads per day. It's good CRM for...
We use this CRM with a big project and we have flow around 150 leads per day. It's good CRM for mid-size companies, because of it's functions and price.
Pros
- Huge variety of integrations with different analytics services and call-tracking services
- You can import leads not only via API, but also you have ready scripts for websites, or import lead via integrations
- Create your own widgets. For example we use widget that stores different useful links for our managers
- Get analytics of your sales in total and get information per manager
- Attach tasks to your leads, so manager won't miss when he should contact client
- You can integrate your PBX system into amoCRM, so you can do calls directly from CRM
Cons
- Lack of customization in reports, especially when you have several projects in one account
- It's expensive for small projects
Industry: Information Technology & Services
Company size: 51-200 Employees
Review Source
Overall rating
Value for Money

Ease of Use

Customer Support Software
amoCRM - optimal solution for a dynamic business
Reviewed on 2015-11-26
amoCRM seems to be an optimal solution for a dynamic business – as it is compatible with iPad you...
amoCRM seems to be an optimal solution for a dynamic business – as it is compatible with iPad you can add new information literally on the run. Drag and drop leads in the pipeline, quickly attach files to the contact/lead cards, send emails to the clients by simply clicking on the his/her email. There are also new features which I am yet to test (advanced integration with WordPress, extensive email integration), everything seems to serve the purpose of making the process of creating leads as effortless as possible, and to this extent amoCRM seems to be moving in the right direction. So in general it would suit a small business or might be a nice tool for a sales department only, as it is not fully customizable. For example, you can't change names and formats of certain fields and the number of custom fields is limited.
Pros
Can be run on different devices - laptop, tablet, mobile phone
effortless implementation
Cons
Slow export: The bigger your account gets the more problems you seem to have with the export of files.
No templates: what amoCRM really lacks, in my opinion, is templates. What I mean is, for example I have a business process where all the leads are pretty much standard. And it would be really nice if I could simply create a template and be able to set default values – could really contribute a lot to the automation.
amoCRM FAQs
Below are some frequently asked questions for amoCRM.
Q. What type of pricing plans does amoCRM offer?
amoCRM offers the following pricing plans:
14-day free trial, no credit card required. Base: $15 per user, per month Advanced: $25 per user, per month Enterprise: $45 per user, per month Plans are billed annually.
Q. Who are the typical users of amoCRM?
amoCRM has the following typical customers:
Self Employed, 2-10, 11-50, 51-200, 201-500, 501-1,000, 1,001-5,000
Q. What languages does amoCRM support?
amoCRM supports the following languages:
English, Portuguese, Russian, Spanish
Q. Does amoCRM support mobile devices?
amoCRM supports the following devices:
Android (Mobile), iPhone (Mobile)
Q. What other apps does amoCRM integrate with?
amoCRM integrates with the following applications:
ActiveCampaign, Asterisk, Dropbox Business, Formstack Forms, Gmail, Google Ads, Google Analytics 360, Google Calendar, Google Contacts, Instagram, JumpBox for the Asterisk Telephony System, LiveChat, Mailchimp, Mailchimp Transactional Email, Messenger, Meta for Business, Microsoft 365, Microsoft Outlook, Operations Hub, QuickBooks Online Advanced, SharpSpring from Constant Contact, Slack, SnapEngage, Stripe, Telegram, Tidio, Twilio, Unbounce, Viber, WhatsApp, WhatsApp API, WordPress, Wufoo
Q. What level of support does amoCRM offer?
amoCRM offers the following support options:
Email/Help Desk, Knowledge Base Software, Phone Support, 24/7 (Live rep), Chat
Related categories
See all software categories found for amoCRM.