About Jobvite
Jobvite is a comprehensive talent acquisition-focused suite that powers a marketing-inspired recruiting approach by intelligently attracting your dream candidates, automatically screening for the highest quality, engaging employees invested in their futures, and retaining the people who care the most about your organization by combining the power of data and the human touch. Our comprehensive recruiting platform accelerates recruiting with an easy-to-use ATS, social recruiting capabilities, mobile-optimized branded career sites, a recruiting branding solution, on-demand video screening, advanced analytics, onboarding, and seamless integration with other HR systems. Focused exclusively on recruiting software since 2006, Jobvite has thousands of customers including LinkedIn, Schneider Electric, Premise Health, Zappos, and Hulu.
Pricing starting from:
Not provided by vendor
Free Version

Free Trial

Subscription
Top 5 alternatives to Jobvite
Key benefits of Jobvite
Source talent from a variety of top channels including paid and free resume databases, social media sites, and web searches.

Jobvite has built-in automated intelligence across the candidate journey to help users find the best interview times quickly, screen and rank candidates automatically, forecast time-to-fill, and more.

Jobvite enables users to brand their mobile career website with their logo, colors, and design elements so that the transition from the main site and career site is seamless.

On-demand video screening allows users to watch candidate responses when it's convenient for users and their team.

Assign tasks, set deadlines, create alerts, and track the progress of any and all onboarding activities from a centralized platform.
Typical Customers
Freelancers

Small Businesses

(2-50)

Mid-size Companies

(51-500)

Large enterprises

(500 and more)
Markets
Australia, Brazil, Canada, China, Germany , United Kingdom, India, Japan, Mexico, United States and 5 others
Supported Languages
English, French, German, Spanish
Pricing starting from:
Not provided by vendor
Free Version

Free Trial

Subscription
Top 5 alternatives to Jobvite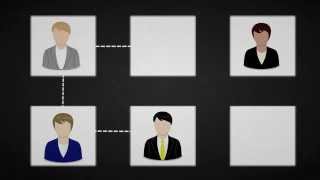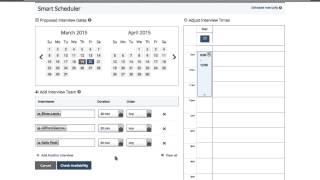 Total features of Jobvite: 59
API
Activity Dashboard
Alerts/Notifications
Applicant Tracking Software
Approval Process Control
Assessment Management
Attendance Tracking Software
Background Screening
Boolean Search
CRM Software
Calendar Sync
Campaign Management Software
Candidate Management
Candidate Profiles
Candidate Tracking
Careers Page
Collaboration Tools
Compliance Management
Configurable Workflow
Customizable Fields
Customizable Reports
Customizable Templates
Data Import/Export
Electronic Forms
Electronic Signature
Email Management Software
Email Marketing Software
Employee Database
Employee Handbook
Employee Onboarding
Employee Profiles
Internal HR
Interview Management
Interview Scheduling
Job Application Management
Job Posting
Job Requisition
Jobs Board
Live Video Interview
Multi-Channel Marketing
Onboarding Software
Orientation Workflow Management
Payroll Management
Pipeline Management
Real Time Reporting
Recruitment Management
Reminders
Reporting & Statistics
Reporting/Analytics
Resume Database
Resume Parsing
Resume Search
Self Service Portal
Social Media Integration
Tagging
Talent Acquisition
Task Management Software
Third Party Integrations
Workflow Management Software
Paylocity
#1 Alternative to Jobvite
Paylocity is a web based payroll and HR solution for small, medium and enterprise organizations.
Greenhouse
#2 Alternative to Jobvite
Greenhouse delivers a complete solution to help companies hire for what's next. As the fastest-growing hiring platform...
Dayforce HCM
#3 Alternative to Jobvite
Dayforce is a global HCM platform that transforms the employee experience. It unifies data from across the entire...
iCIMS Talent Cloud
#4 Alternative to Jobvite
Streamlined, real-time and able to meet your most challenging recruitment needs, iCIMS applicant tracking software...
Customer Support Software
---
Already have Jobvite?
Software buyers need your help! Product reviews help the rest of us make great decisions.
Showing 5 reviews of 543
Industry: Mental Health Care
Company size: 501-1,000 Employees
Used

Daily

for

2+ years

Review Source
Overall rating
Value for Money

Ease of Use

Customer Support Software

Likelihood to recommend

10.0

/10
I am loyal to Jobvite!
Reviewed on 10/24/2019
I love Jobvite! I was introduced to it at my company prior to Behavior Frontiers, and upon my...
I love Jobvite! I was introduced to it at my company prior to Behavior Frontiers, and upon my inception at Behavior Frontiers I suggested Jobvite. The owners of the company loved it so we launched it. It has made the hiring process more streamlined, and easier for our team. I love it so much that we are now looking into the on-boarding piece, which I feel, will make it easier for our HR Team and it will be a better candidate experience.
Pros
Everything is housed in one place. Everyone on the team can get access to the information they need.
Hiring managers do not need to depend on the recruiter.
Pulling reports is super simple.
Customer service is always great.
Easy application process for candidate.
Easy hiring process for hiring team.
Cons
I wish there were more reports available with graphs and pivot tables that are less confusing when you download them on excel.
Reasons for Choosing Jobvite
BambooHR was a system I didn't really like, at least the system we had was outdated and overwhelming.
Response from Jobvite
Paola, Thank you so much for being a Jobvite customer!!! We really appreciate you.
Industry: Real Estate
Company size: 501-1,000 Employees
Used

Daily

for

2+ years

Review Source
Overall rating
Value for Money

Ease of Use

Customer Support Software

Likelihood to recommend

9.0

/10
A Recruiting team's best friend
Reviewed on 8/13/2019
Overall, a positive experience. We would recommend highly.
Overall, a positive experience. We would recommend highly.
Pros
Since we implemented Jobvite, it has been a valuable asset to the Lewis organization, not just the Recruiting team, but to hiring managers and employees. From it's easy-apply features for candidates to its reporting functions to show ROI and /source hiring data, my team and I have been very pleased. The feedback we received from managers and staff have been positive. New employees (with simple training) pick up its features quickly and start using Jobvite right away for interviews, candidate evaluations, social sharing and/or referrals.
Cons
Jobvite has a robust reporting function and we use it for about 2-3 weekly, monthly & annual reports. Some of the other reports are difficult to create on your own, requiring help from your Jobvite rep and/or Jobvite customer service. The Engage portion of Jobvite (an extra feature) hasn't been that successful for us, but that may just be that we need more training. Either way, we don't use it much. Also, integration is a factor. If an organization has a separate HRIS, identify integration possibilities.
Reasons for Choosing Jobvite
It's been well over 5 years, but at the time, Jobvite was extremely progressive compared to Dayforce (it was called Ceridian at the time). Ceridian just couldn't keep up with the changing recruiting/candidate landscape.
Reasons for Switching to Jobvite
Candidate ease of use, functionality, customer service, simple to train, etc.
Response from Jobvite
David, thank you so much! We appreciate you!
Industry: Information Technology & Services
Company size: 5,001-10,000 Employees
Used

Daily

for

1+ year

Review Source
Overall rating
Ease of Use

Customer Support Software

Likelihood to recommend

10.0

/10
Jobvite does the things a Talent Attraction Pro needs...without a lot of fuss
Reviewed on 4/24/2019
I have used all major Applicant Tracking and Applicant RM systems. Jobvite is the cleanest of what...
I have used all major Applicant Tracking and Applicant RM systems. Jobvite is the cleanest of what might be termed the "minimalist" systems. It gets the job done without a lot of fuss. Very user-centric and intuitive, ramp-time is fairly short. Some of the bells (Campaigns, email "slams" etc.) have a steep learning curve; this is problematic for me since I am working specialist positions rather than commodity positions.
Pros
There are three elements with Jobvite that are just the best:
1. Each landing page is clean and consistent. Any TA Pro knows that every implementation of a system like Jobvite is modified to meet the needs of the client. I've used Jobvite at two companies and while there were the expected differences, the overall look, feel and function was essential the same, module to module.
2. Jobvite has done a great job of integrating the Engage side with the rest of the functionality. One of my personal metrics for ATSs is "can I get from Point A to Point B in four or fewer mouse clicks." Jobvite has done themselves proud in meeting a metric they likely didn't know existed.
3. Jobvite has sufficient points for adding significant information about a candidate as the candidate moves through the selection process. This is important for many reasons and most TA Pros know what they are.
Cons
There is one issue that drives me up a wall with Jobvite and it is pervasive throughout the application.
Data and information that should be passed to 1. other common applications or 2. stay with the applicant as the applicant is moved within Jobvite to other requisitions (and this is a hyper-common occurrence) JUST DOESN'T HAPPEN.
Two examples:
1. Jobvite makes it very easy to send a quick note to a potential candidate from within a requisition. Problem--that note doesn't get passed to the primary email client AND if the candidate tries to reply, the reply does not go directly to the primary email client. Drives me up a wall.
2. In my organization, we have very close control over visa sponsorship. If I reject a candidate for requiring visa sponsorship and note that fact in the NOTE function, that is not married to the candidate's record. Having this functionality would save Talent Attraction team time.
Industry: Insurance Software
Company size: 5,001-10,000 Employees
Used

Daily

for

1+ year

Review Source
Overall rating
Value for Money

Ease of Use

Likelihood to recommend

7.0

/10
Recruiting through social media was not this much easy before I was recommended with Jobvite...
Reviewed on 8/21/2018
Pros
Jobvite is based upon Continuous Candidate Engagement (CCE), which aims to modernize the recruitment space. It is a candidate focused recruiting model which has so many pros to have a look upon. It helps companies recruit candidates with meaningful experiences at the correct time, in the right way, from the very first look. Jobvite is built on a platform which uses automation and intelligence to increase speed, cost-effectiveness, and quality of talent requisition. Moreover, you will be amazed to know that it manage resumes, prevent candidate duplicity, tracks applicant, provide notification and alerts, and so on. It is user-friendly as well. Jobvite provides a great dashboard and user interface, which makes it easy to use and manipulate. It is integrated with G Suite, which helps to schedule interviews and responding from emails seamlessly. Jobvite helps to expand the talent search socially by posting the positions out to your twitter/WhatsApp/Facebook/Instagram network.
Cons
Although Jobvite seems to be a boon in Modern Recruitment Process, it has some disadvantages as well. Firstly, it is an application which is not refined as it contains so many errors and bugs. System lags frequently, and sometimes over filter candidates. Despite being run by automation and intelligence, it is much more a manually operated system. Long clunky log in process is also highlighted as a disadvantage. There are some issues with its upgrades and performances. Its customer support feature isn't functioning as smooth as desired. Another problem with Jobvite is that it is more of a Requisition focused rather than candidate focused. Thus, finding the real candidates is somewhat a tough job with Jobvite!
Industry: Marketing & Advertising
Company size: 201-500 Employees
Used

Daily

for

1+ year

Review Source
Overall rating
Value for Money

Ease of Use

Customer Support Software

Likelihood to recommend

8.0

/10
Good overall, but could use a few tweaks
Reviewed on 4/25/2017
Pros
Jobvite is one of the more competitively priced recruiting systems out there. There are premium products out there that I loved, however they would have cost almost twice as much as Jobvite, which I couldn't justify for probably 10% better functionality. It's super easy to use from both a recruiter standpoint as well as an admin standpoint. The key feature of sending Jobvites makes it super easy for employees to send out (and for us to track) referrals. As an admin, I LOVE the ability to chat with a tech support person from the tool vs. calling and being on hold for hours, only to be read to from a script vs. speaking with someone who can problem solve.
Cons
Jobvite emails come from the Jobvite email address and do not allow you to embed a signature. Because of this, we do not use Jobvite for candidate communications (other than the standard "thanks for applying" email that all applicants receive. There's also no way to BCC Jobvite to track these external emails in the system. We are a smaller company (350) and our recruiters are more senior, however this could be a deal breaker for a company that uses coordinators that require more oversight.
While you can customize most of the templates, there are some that are embedded in the system that you can't change that contain awkward and stilted wording. One of them contained a grammatical error and felt it reflected on us so poorly (we're a content marketing agency) we had to disable the feature entirely.
There's also a limit to the number of the columns that can appear in the search field, so we aren't able to view all of our custom fields verifying an applicant's suitability up front, which makes the process more time consuming for recruiters as they have to view more applications one at a time.
Also, they occasionally have updates which take the product backward instead of forward, such as removing the job alerts email feature.
I know it sounds like there are more cons than pros, but the ease of use and customer support is 100% more important than all of the cons.
Jobvite FAQs
Below are some frequently asked questions for Jobvite.
Q. What type of pricing plans does Jobvite offer?
Jobvite offers the following pricing plans:
Starting from:
Pricing model: Subscription
Free Trial: Available
Contact Jobvite for pricing information.
Q. Who are the typical users of Jobvite?
Jobvite has the following typical customers:
2-10, 11-50, 51-200, 201-500, 501-1,000, 1,001-5,000
Q. What languages does Jobvite support?
Jobvite supports the following languages:
English, French, German, Spanish
Q. Does Jobvite support mobile devices?
Jobvite supports the following devices:
Android (Mobile), iPhone (Mobile)
Q. What other apps does Jobvite integrate with?
Jobvite integrates with the following applications:
ADP Workforce Now, Asurint, BambooHR, Criteria, Dayforce HCM, DocuSign, GoodHire, Google Analytics 360, Google Calendar, Hootsuite, Indeed, LinkedIn for Business, Meta for Business, Microsoft Outlook, Namely, NetSuite, Programmatic, Saba TalentSpace, SkillSurvey, Slack, TextRecruit, Twitter, Workato, Workday HCM, Yammer, eSkill
Q. What level of support does Jobvite offer?
Jobvite offers the following support options:
Email/Help Desk, FAQs/Forum, Knowledge Base Software, Phone Support, Chat
Related categories
See all software categories found for Jobvite.