ProntoForms is the leader in enterprise-grade mobile forms.
About ProntoForms
ProntoForms is the leader in field-first low-code application platforms for enterprise. The Company's solution is used to create apps and forms to collect and analyze field data with smartphones and tablets – either as a standalone solution or as a mobile front-end to enterprise systems of record.
 
The Company's 100,000+ subscribers harness the intuitive, secure, and scalable solution to increase productivity, improve quality of service, and mitigate risks. The Company is based in Ottawa, Canada, and trades on the TSXV under the symbol PFM. ProntoForms is the registered trademark of ProntoForms Inc., a wholly owned subsidiary of ProntoForms Corporation.
Key benefits of ProntoForms
• Improve productivity and customer service - realize significant time and cost savings
• Minimize data input errors. Enhance data quality and accuracy
• Collect rich data, such as client signatures, photos (option to sketch on a photo), barcodes and more
• Generate real-time reports
• Connect field data to cloud services and back office systems
• Ensure broader adoption of company processes and procedures
• Manage your field teams more efficiently
• Utilize SSO to ensure logins are secure
• Safeguard against liability with proof-of-delivery and visual captures within forms
• Eliminate manual data entry. Form data is integrated within your systems
• Lower operational costs (fuel costs, paper & ink costs, labor hours)
Typical Customers
Freelancers

Small Businesses

(2-50)

Mid-size Companies

(51-500)

Large enterprises

(500 and more)
Markets
Australia, Canada, United Kingdom, Ireland, India , New Zealand, United States and 2 others
Supported Languages
English, French, German, Spanish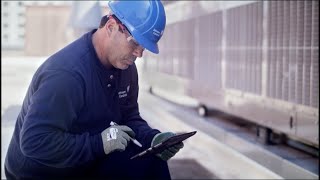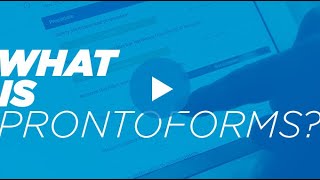 Total features of ProntoForms: 147
API
Abbreviation Detection
Access Controls/Permissions
Accident Investigation
Accounting Integration
Activity Dashboard
Alerts/Notifications
App Management
Appointment Management
Approval Process Control
Archiving & Retention
Asset Lifecycle Management
Audit Management
Audit Trail
Autofill
Barcode / Ticket Scanning
Business Process Automation
CRM Software
Code Enforcement Software
Collaboration Tools
Collaborative Development
Commercial Properties
Compliance Management
Compliance Tracking
Conditional Logic
Configurable Workflow
Contract/License Management
Convert to PDF
Corrective and Preventive Actions (CAPA)
Customer Database
Customer Management
Customizable Branding
Customizable Fields
Customizable Forms
Customizable Reports
Customizable Templates
Data Aggregation and Publishing
Data Capture and Transfer
Data Import/Export
Data Quality Control
Data Replication
Data Retrieval
Data Verification
Database Support
Deployment Management
Digital Signature Software
Dispatch Management
Document Classification
Document Imaging
Document Management Software
Document Storage
Document Templates
Drag & Drop
Electronic Forms
Electronic Signature
Equipment Management
Equipment Tracking
Estimating
Failed Inspection Tracking
Fixed Asset Management Software
For Mechanical Equipment
For No-Code Development
For Schools
Forms Creation & Design
Forms Management
Full Text Search
GPS
Graphical User Interface
Graphical Workflow Editor
HIPAA Compliant
Hazardous Materials Management
Image Capture
Incident Management Software
Incident Reporting
Industrial Safety Management
Inspection Management
Integrated Development Environment
Integrations Management
Inventory Control Software
Inventory Management Software
Iteration Management
Job Costing Software
Job Management
Logistics Management
Maintenance Management Software
Maintenance Scheduling
Materials Management
Mobile Access
Mobile Development
Multi-Channel Distribution
No-Code
OSHA Recordkeeping
Occupational Health Management
Offline Access
Optical Character Recognition
Order Management Software
Performance Metrics
Performance Monitoring
Plant Management
Pre-Built Modules
Pre-built Templates
Preventive Maintenance Software
Process/Workflow Automation
Project Management Software
Purchase Order Management
Quality Management Software
Quotes/Estimates
Real Time Data
Real Time Notifications
Real Time Reporting
Real-time Updates
Recurring Appointments
Remote Access/Control
Remote Data Capture
Report Templates
Reporting & Statistics
Reporting/Analytics
Requirements Management Software
Residential Properties
Risk Assessment
Risk Management Software
Routing
Safety Management Software
Scheduling Software
Service Call Management
Service History
Shipping Management
Space Management Software
Subcontractor Management
Supplier Management
Task Management Software
Template Management
Templates
Third Party Integrations
Training Management
Version Control
Visual Analytics
Visual Modeling
Voice Recognition
Warranty Tracking
Web Forms
Web/Mobile App Development
Work Order Creation
Work Order Management
Workflow Configuration
Workflow Management Software
Workforce Management Software
Nintex RPA
#1 Alternative to ProntoForms
Nintex Foxtrot RPA is a robotic process automation solution which provides enterprises with trained bots for the...
Zoho Creator
#2 Alternative to ProntoForms
Zoho Creator is a web-based, all-in-one low-code application platform that lets everyone build custom mobile-ready...
Forms On Fire
#3 Alternative to ProntoForms
A mobile app for inspections, audits, safety reports, orders, and many other tasks. Save time with pre-filled fields...
Formstack Forms
#4 Alternative to ProntoForms
Formstack Forms simplifies the data collection process and allows you to create beautiful online forms in seconds....
Customer Support Software
---
Already have ProntoForms?
Software buyers need your help! Product reviews help the rest of us make great decisions.
Write a Review!
Showing 5 reviews of 169
Industry: Hospital & Health Care
Company size: 501-1,000 Employees
Used

Daily

for

2+ years

Review Source
Overall rating
Value for Money

Ease of Use

Customer Support Software

Likelihood to recommend

8.0

/10
Easy to configure, create forms, create users, create roles, give access, feeding data, API
Reviewed on 2018-02-02
Signing up the member without using paper form. That avoid the data re-entry.
Signing up the member without using paper form. That avoid the data re-entry.
Pros
I have been supporting the ProntoForms Application from 4 years. All features are very easy to use and manage. All features are very effective. Users iPad might have different forms. Even a forms that has 7 pages, no issue at all. I worked on API to push data for the forms into iPad. Users submit the records and will back to the server to automatic feed into database. Customize whole cycle was great and success. Creating Users, Creating roles, security access, creating form space and forms are very easy. All features to create form are there. Customize forms can be create easily.
Cons
As a software engineer, I don't see any cons on this application. But I see that a user can use either iPad or iPhone. One user cannot use both. If user want to use both there will be two license and two user. If a user can use at least two devices from same license and same user name that will great.
Industry: Information Services
Company size: 501-1,000 Employees
Used

Daily

for

6-12 months

Review Source
Overall rating
Value for Money

Ease of Use

Customer Support Software

Likelihood to recommend

10.0

/10
Highly recommended & desirable mobile forms field team platform . Start using it now !
Reviewed on 2022-09-01
Our overall experience is pretty good after using their platform as its a cost effective and...
Our overall experience is pretty good after using their platform as its a cost effective and dependable solution. Their technology is strong enough and they leave the mark wherever they go. Some of my peers have given excellent feedback about their offerings and we are sure that would establish longer and sustainable collaborations in future. They are highly cost effective solution and the utilities are just awesome. They have shown their strength on tech front which is amazing
Pros
Best available mobile forms for strengthening field teams. It is the biggest enabler for field teams as it adds value, context and intelligence to their work and improve their performance at workplace.
Provides high end advance analytics in the form of reporting and dashboard which empowers the ground team and gives them visibility on work in progress.
It adds value and gives recognition to new employee trainings as new trainees have to mandatorily go through these modules and can work in more informed way.
It never crashes and gives lot of automatic in built solutions to business users to ease their processes in big way.
Cons
They claim for warranty and free repair across many of the features and offerings. We often face trouble in reaching out to customer service support and it sucks our valuable time and effort mostly. Overall, its a good experience and they are still learning and has huge opportunity to prove their mettle in this IT and manufacturing space.
Reasons for Switching to ProntoForms
Pronto Forms chosen above all other alternatives as its the best mobile solution for strengthening field teams and greatly helps in establishing safety training modules with high end dashboard and reporting analytics. Its the best solution for effortless safety and fleet management in accurate manner without any issue or lag.
Industry: Utilities
Company size: 201-500 Employees
Used

Daily

for

6-12 months

Review Source
Overall rating
Value for Money

Ease of Use

Customer Support Software
Not a fan
Reviewed on 2019-01-28
There isn't many positives I can convey. I have developed safety audits for several companies,...
There isn't many positives I can convey. I have developed safety audits for several companies, using both Predictive Solutions and iAuditor, both of which I prefer. Pronto Forms was a program that our parent company went to and wanted to be consistent and pushed it out to all of it's subsidiary companies; so I had no choice. Creating the form was no problem, however we aren't a company that is at a site for multiple months at a time, we may only be at a project for 2-3 days, and we are constantly moving employees around, which means every time you do this, you have to update your form, then ensure all the users sync the data for it to show up before they use it again. When trying to use the data, it's pointless. You enter data on the Pronto Forms site, then you have to go to a different website to get your data. Predictive Solutions is obviously the Cadillac of Safety auditing software, the one fault with them I have is that if you have to make changes, it isn't as easy as making the changes yourself, you send them into your contact for them to make the changes. Pronto Forms gives you that freedom, I will give them that, but still, as the administrator of these forms as well as having my main job function, unless you are a company that hires someone specifically to manage the Pronto Forms entry and collection, I would steer clear. As soon as our contract is up, we will be going back to iAuditor, which is far less expensive, allows up to three user devices per user (being an admin, I have to change devices regularly, and each time, it locks me out of the other device I am using). I hate giving a company a bad review, but what we were sold on and what the final product was, is light years away from each other.
Pros
It's really rather simple to create a file; If you only want to create a form and just plug and play without the need for continuous updates (of say foreman, employees, etc.) then it's a pretty decent program to use.
Cons
If you have to change data in files frequently, its a pain; the analytic statistics aren't even in the same program; If you have specific customization data needed, based on site, if you have more than five sites, it's horrible to find any use of this data.
Response from Pat
Hi Glenn,
We're sorry to hear that your deployment hasn't gone as expected.
Our Customer Success Team has reviewed your feedback and would love the opportunity to connect with you as we feel highly confident that after a review of your implementation and requirements we will be able to resolve the issues you've been experiencing.
Please reach out to [email protected] with the subject line 'Software Advice' and we'll go from there.
All the best,
Pat @ ProntoForms
Industry: Insurance Software
Company size: 2-10 Employees
Used

Daily

for

2+ years

Review Source
Overall rating
Value for Money

Ease of Use

Customer Support Software

Likelihood to recommend

7.0

/10
Reviewing Prontoforms as Requested
Reviewed on 2022-08-24
Pros
Easy to manage and easy to set up forms and easy to deploy to the field
Cons
Reports are not easy to format as needed. Size limit on reports is a real problem 20 MB is too small
Reasons for Choosing ProntoForms
There functionality was not as good
Response from ProntoForms
Thank you for taking the time to leave a review, Keith! Glad you see the value of ProntoForms. We hear you and are actively investigating various technical approaches to enable large submissions without imposing long wait times on end users. Depending on the customer use case, we do allow submissions larger than that limit. Feel free to reach out to your Customer Success Manager to learn morethey're always happy to connect!
Industry: Retail
Company size: Self Employed
Used

Weekly

for

1-5 months

Review Source
Overall rating
Value for Money

Ease of Use

Customer Support Software

Likelihood to recommend

6.0

/10
What is my experience with ProntoForms?
Reviewed on 2021-07-13
It's good, I consider for keep for a time.
It's good, I consider for keep for a time.
Pros
So, It's very interesting this software, the colors, the frame position. I like because, first, we can use in a smartphone and develop advanced surveys. Also, I love that we can connect with a differents type of cloud for example G suit (I personally use) or even Dropbox, organizing and obtaining the analysis hoped. Finally, It's too easy for start and I consider essential for a SEO plan, marketing, advertising and all is in real time.
Cons
It can be better, for example the settings option need be more visible. Sometimes, the connection is gone.
ProntoForms FAQs
Below are some frequently asked questions for ProntoForms.
Q. What type of pricing plans does ProntoForms offer?
ProntoForms offers the following pricing plans:
Essentials: $15.00/month/user Advanced: $45.00/month/user Enterprise: Contact us for pricing ProntoForms is also available as a white label solution via carriers such as AT&T. *Each user represents a ProntoForms activated mobile device. Monthly subscription price based on annual contract.
Q. Who are the typical users of ProntoForms?
ProntoForms has the following typical customers:
2-10, 11-50, 51-200, 201-500, 501-1,000, 1,001-5,000
Q. What languages does ProntoForms support?
ProntoForms supports the following languages:
English, French, German, Spanish
Q. Does ProntoForms support mobile devices?
ProntoForms supports the following devices:
Android (Mobile), iPhone (Mobile), iPad (Mobile)
Q. What other apps does ProntoForms integrate with?
ProntoForms integrates with the following applications:
Box, Citrix ShareFile, Dropbox Business, Google Drive, Google Workspace, Microsoft 365, Microsoft SharePoint, OneDrive, QuickBooks Commerce, Quickbooks Online, Salesforce Sales Cloud, ServiceMax, Twitter, Zendesk
Q. What level of support does ProntoForms offer?
ProntoForms offers the following support options:
Email/Help Desk, FAQs/Forum, Knowledge Base Software, Phone Support, Chat
Related categories
See all software categories found for ProntoForms.