About Acumatica Cloud ERP
Acumatica Cloud ERP provides the best business management solution for transforming your company to thrive in the new digital economy.
Through leading-edge technology, best-in-class business functionality, and customer-friendly business practices, Acumatica delivers unparalleled value to small and midmarket organizations. Integrated workflows span the full suite of business management applications, from Financials, Project Accounting, and Inventory Management to CRM.
Specialized industry solutions include Construction Edition, Manufacturing Edition, Commerce Edition, Field Service Edition, and Distribution Edition.
Acumatica is built on a future-proof platform with open architecture for scalability, ease of use, and rapid integrations.
Connected business. Delivered.
Rapid integrations. Delivered.
Remote collaboration. Delivered.
Business resilience. Delivered.
Future-proof platform. Delivered.
Key benefits of Acumatica Cloud ERP
Choice of SaaS or in your facility:
Customers can deploy Acumatica on-premise, host Acumatica on a virtual or dedicated server, or run Acumatica on a cloud computing environment according to the needs and resources of the business.
Work Anywhere:
Acumatica requires only a browser and an internet connection, allowing users to work from anywhere and involve the entire organization in business process improvement. Centralized security allows users to control who has access to screens, reports, fields, and data records. Use any computer or handheld device.
Save on Implementation and Maintenance:
Acumatica helps save money because there is no client software to install or maintain. Acumatica runs on familiar technology, allowing users to automate processes without paying for individual user licenses, reduces auditing time by linking documents to transactions, and allows users to consolidate several subsidiaries on a single deployment.
Integrated Document Management:
Acumatica includes the ability to link documents directly to financial transactions, help files, input screens, and reports or organize them using a business wiki to simplify information sharing and reduce auditing costs.
Typical Customers
Freelancers

Small Businesses

(2-50)

Mid-size Companies

(51-500)

Large enterprises

(500 and more)
Markets
Australia, Canada, United Kingdom, Mexico, United States , South Africa and 1 others
Supported Languages
Chinese, Danish, English, French, Japanese , Russian, Spanish and 2 others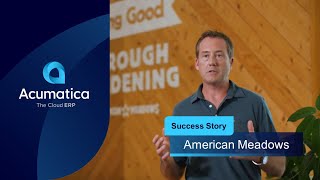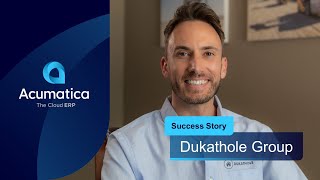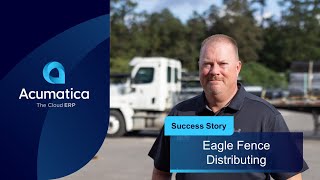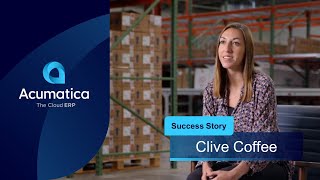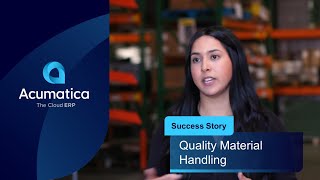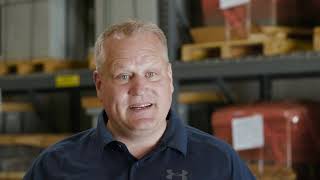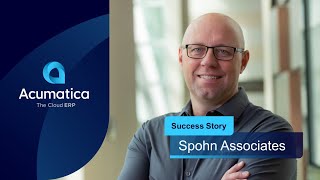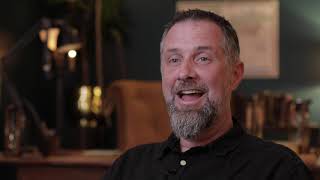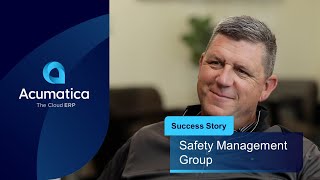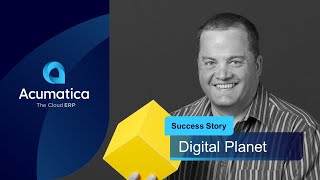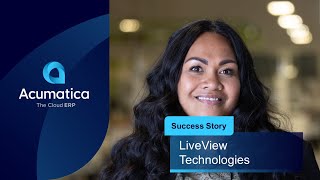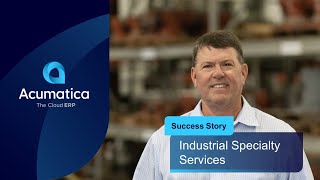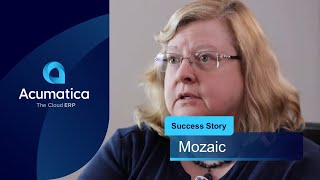 Total features of Acumatica Cloud ERP: 218
"What If" Scenarios
3PL Management
API
Access Controls/Permissions
Account Reconciliation
Accounting Integration
Accounting Software
Accounts Payable Software
Accounts Receivable Software
Activity Dashboard
Activity Tracking
Alerts/Notifications
Approval Process Control
Audit Management
Audit Trail
Automated Scheduling
Automatic Billing
Backorder Management
Bank Reconciliation
Barcode / Ticket Scanning
Barcode Recognition
Barcoding/RFID
Billing & Invoicing
Bills of Material
Budget Control
Budget Tracking/Job Costing
Budgeting/Forecasting
CPA Firms
CRM Software
Calendar Management
Campaign Management Software
Cash Flow Management
Cash Management
Cataloging/Categorization
Change Order Management
Client Portal
Client Tracking
Collaboration Tools
Commercial
Compliance Management
Compliance Tracking
Configurable Workflow
Consolidation/Roll-Up
Contact Database
Contact Management Software
Contract/License Management
Contractor Management Software
Cost Tracking
Credit Card Processing
Currency Management
Customer Database
Customer History
Customizable Branding
Customizable Fields
Customizable Forms
Customizable Reports
Customizable Templates
Cycle Count
Dashboard Creation
Data Import/Export
Data Synchronization
Data Visualization Software
Demand Forecasting
Discount Management
Dispatch Management
Distribution Management
Document Management Software
Document Storage
Drag & Drop
EDI Software
ERP
Electronic Payments
Electronic Signature
Enterprise Asset Management
Equipment Tracking
Estimating
Expense Claims
Expense Tracking
File Storage
Financial Analysis
Financial Management Software
Financial Reporting Software
Fixed Asset Management Software
For AEC Industry
For Government
For Small Businesses
Forecasting
Fund Accounting Software
GPS
General Ledger
Geographic Maps
HR Management
Historical Reporting
Import/Export Management
Income & Balance Sheet
Integrated Business Operations
Inventory Auditing
Inventory Control Software
Inventory Management Software
Inventory Optimization Software
Inventory Replenishment
Inventory Tracking
Investment Management Software
Invoice Management
Invoice Processing
Item Management
Job Costing Software
Job Management
Job Scheduling
Job Tracking
Kitting
Labeling
Lead Management Software
Location Tracking
Maintenance Management Software
Maintenance Scheduling
Manufacturing Inventory Management Software
Material Requirements Planning
Mobile Access
Monitoring
Multi-Channel Management
Multi-Company
Multi-Currency
Multi-Language
Multi-Location
Multiple Projects
Nonprofits
Online Time Clock
Order Entry Software
Order Fulfillment Software
Order Management Software
Order Processing
Order Tracking
Overrun Reporting
Payment Collection in the Field
Payroll Management
Permit Management
Planning Tools
Point of Sale (POS)
Procurement Management
Product Catalog
Product Identification
Production Management
Production Scheduling Software
Production Tracking
Profit/Loss Statement
Progress Tracking
Project Accounting Software
Project Management Software
Project Planning Software
Project Time Tracking
Project Tracking Software
Projections
Purchase Order Management
Purchasing & Receiving
Quality Control
Quality Management Software
Quotes/Estimates
RFI & Submittals
Real Time Analytics
Real Time Data
Real Time Monitoring
Real Time Notifications
Real Time Reporting
Real Time Synchronization
Real-time Updates
Receipt Management
Receiving/Putaway Management
Recurring Orders
Recurring/Subscription Billing
Reminders
Reorder Management
Reporting & Statistics
Reporting/Analytics
Residential
Retail Inventory Management Software
Returns Management
Revenue Recognition
Risk Management Software
Routing
Safety Management Software
Sales & Operations Planning
Sales Forecasting Software
Sales Orders
Sales Reports
Sales Tax Management
Scenario Planning
Scheduling Software
Search/Filter
Serial Number Tracking
Service History
Shipping Labels
Shipping Management
Special Order Management
Status Tracking
Stock Management
Subcontractor Management
Supplier Management
Supply Chain Management Software
Task Management Software
Task Progress Tracking
Task Scheduling
Tax Management Software
Technician Management
Third Party Integrations
Time & Expense Tracking
Timesheet Management
Traceability
Transaction History
Transaction Monitoring
Transportation Management Software
User Management
Vendor Managed Inventory
Visual Analytics
Warehouse Management Software
Work Order Management
Workflow Management Software
eCommerce Management
AccountMate
#1 Alternative to Acumatica Cloud ERP
AccountMate is a customizable accounting system for small & mid-sized businesses, with open source code and a range of...
Global Shop Solutions
#2 Alternative to Acumatica Cloud ERP
We simplify your manufacturing. Experience real-time inventory accuracy, increased on-time delivery and lower administra...
Sage 300 Construction and Real Estate
#3 Alternative to Acumatica Cloud ERP
Sage 300 Construction and Real Estate provides the most complete solution for managing construction projects.
Sage X3
#4 Alternative to Acumatica Cloud ERP
Sage X3 is a cloud-based solution designed to help businesses within manufacturing, distribution, chemical & food &...
Customer Support Software
---
Already have Acumatica Cloud ERP?
Software buyers need your help! Product reviews help the rest of us make great decisions.
Showing 5 reviews of 62
Industry: Construction
Company size: 11-50 Employees
Used

Daily

for

1+ year

Review Source
Overall rating
Value for Money

Ease of Use

Customer Support Software

Likelihood to recommend

8.0

/10
Good software for the price
Reviewed on 11/21/2022
Good software. Like most ERPs, it's very basic out of the box and you will definitely go through a...
Good software. Like most ERPs, it's very basic out of the box and you will definitely go through a painful implementation process, needing to rely on a team of good developers (it's critical to have one for this software as it's not easily customizable as Salesforce, for example). Accounting is not basic, so you will have most functions that Quick Books have(it's just more rigid and it's harder to correct things because it's an ERP and all transactions are intertwined with Operations and Sales portions of the software).
Pros
Accounting is pretty developed, it's a full ERP, and as long as you "feed" the right information from your CRM/ Field units, everything works great together. You can sort and filter most list views which is very helpful if you are trying to find discrepancies.Basic reporting is available. The system is pretty reliable and rarely goes down.
Cons
Data storage is very old school, you have to upload files one by one and click to open them one by one to see what's there. No preview is available. Each file opens in a different window/tab, so it's pretty hard to look through a bunch of photos from field techs, for example. This software can be glitchy when it comes to upgrades and updates. The more you customize, the harder it gets. Hard to customize reports and forms on your own (if you aren't a developer).Lots of extra fields everywhere and removing/hiding them is very tedious
Industry: Nonprofit Organization Management
Company size: 201-500 Employees
Used

Daily

for

2+ years

Review Source
Overall rating
Value for Money

Ease of Use

Customer Support Software

Likelihood to recommend

10.0

/10
2022 Review
Reviewed on 4/12/2022
Pros
This product allows us to keep track of information that we need at a relatively inexpensive price
Cons
The time and expense module is not a smooth system to use. The setup of our employees and contractors is difficult and we have to use a different numbering system when it moves over to AP. The approval set up is clunky. The approval of invoices is good and is fairly intuitive for our employees.
Reasons for Choosing Acumatica Cloud ERP
Open Systems was a DOS based system that was very difficult to set up. The reporting was clunky and since I had used DOS, I was able to set the reports up but I could not pass it along to any other employee.
Reasons for Switching to Acumatica Cloud ERP
Price.
Industry: Computer Software
Company size: 51-200 Employees
Used

Daily

for

1+ year

Review Source
Overall rating
Value for Money

Ease of Use

Customer Support Software

Likelihood to recommend

9.0

/10
Flexible and Growth Oriented
Reviewed on 3/30/2022
We've been extremely pleased with the system after our first full year. Having a government...
We've been extremely pleased with the system after our first full year. Having a government auditor (DCAA) review the system and gain approval was nerve wracking, but they were very impressed with the system. The flexibility for a growing organization that struggles with blockages has really allowed us to focus on our growth initiatives instead of worrying about our system.
Pros
The flexibility the system provides allows our team to work in different aspects of the business while addressing our individual needs and having data connected. Being able to search is a very big pro for us. While we have some customizations for our DCAA compliance, the majority of the system is native and comes down to configuration, which was a requirement for our ERP selection.
Cons
Some of the controls can be improved as once something has been submitted/approved, it can be hard to fix upon reviews (ex. Journal Transactions can't be adjusted once released, so you have to reverse the entire entry and start again). There are a lot of tables that are named similarly, so building inquiries or trying to find the correct table and field can be challenging.
Reasons for Choosing Acumatica Cloud ERP
It was time for a true ERP that could be used as a backbone for growth in the organization.
Reasons for Switching to Acumatica Cloud ERP
The pricing structure, flexibility, ease of user interface, integration capabilities, and overall robustness of core functionality.
Industry: Warehousing
Company size: 11-50 Employees
Used

Daily

for

2+ years

Review Source
Overall rating
Value for Money

Ease of Use

Customer Support Software

Likelihood to recommend

10.0

/10
A Modern ERP Software to Facilitate Running Business YOUR Way
Reviewed on 3/30/2022
As a developer, the learning curve was a little tough. As an end user, the free training material...
As a developer, the learning curve was a little tough. As an end user, the free training material made it pretty easy to get up to speed on each functional area. Once we found a configuration that worked for us and got some experience and connections in the community, we have been able to create new screens and features that we could only dream of on our legacy system.
Pros
What can't be configured can be customized to add new functionality or just adjust core functionality. This allows us to mold the ERP software around our business in contrast to so many other software solutions.
Cons
I really want a slice of inventory by valuation type. We use a suffix on our locations to get to where we need to be, but I'd like to be able to specify a single location for new, repair, broken, and any other classification we may want to make for a part and identify that the specific inventory is new, repair, broken, etc. From that, I should be able to pull a simple dashboard of how much inventory I have on hand that is new, repair, broken, etc. without having to use separate warehouses or locations.
Response from Acumatica
Thanks for the thoughtful review of Acumatica. It sounds like you are a perfect candidate for Acumatica Amplifiers - or as we like to say, "Acumatica Amps"our Customer Heroes program. Learn more at:
https://acumati.ca/2Teo1I2
Industry: Construction
Review Source
Overall rating
Ease of Use

Customer Support Software

Likelihood to recommend

10.0

/10
Great Cloud ERP System with an open source
Reviewed on 12/30/2015
Pros
Access data anytime from any device anywhere around the world via an internet connection with a consistent real-time visibility. All users can access and input data into a centralized data store which puts consistent updated information at everyone's fingertips instantly.
the flexibility: Easily scale resources up or down as needed without making a major investment decision. Cloud ERP software will remain current with automatic updates as part of your Cloud ERP service contract making it easier to take advantage of new capabilities.
More Responsive Service and Support: Cloud vendors provide more detailed information to Cloud ERP users at every service level and are more motivated to provide the best customer support.
Faster Time-to-Solution Value: When using public cloud models, businesses don't have to buy and deploy infrastructure which allows them to be up and running with their Cloud ERP system much more quickly.
Minimized Financial Risks: Reduce upfront capital spending on technology infrastructure and the option of subscription software licensing thus further minimizing financial output and risk.
Economies of Skill: Vendors deploy, manage and run Cloud ERP solutions so businesses don't have to, therefore allowing them to focus more on employee success, optimal business growth and bottom line profit initiatives.
Easy adoption and the user frendly, the seamless integration between the erp and microsoft office 365 and the workflows.
easy to customize without needed to have deep technical knolwledge to do the customization, the cost effectiveness of the ERP allowing us to increase the profitability, in addition the fact that maintennance of the database is easier, and the inclusion of CRM with the ERP accessing a unique database. Integration with PowerBi, and Financial reporting.
The software price is not based on the number of users. and the posibility to grow with the software. easy consolidation between companies with differents multi-currencies and multi-languages. Worldwide access.
Cons
there is just not much i can say about dislike, due to any issues that i have with the system, the system was able to complete all the process without customization.
Acumatica Cloud ERP FAQs
Below are some frequently asked questions for Acumatica Cloud ERP.
Q. What type of pricing plans does Acumatica Cloud ERP offer?
Acumatica Cloud ERP offers the following pricing plans:
We believe that everyone in your company needs up-to-date and accurate information to make the best decisions. That's why we created an Acumatica ERP pricing structure that lets you add casual users, suppliers, and customers without paying for additional licenses. Your cost is based on the features and resources that you choose to utilize, not on the number of users who access the system. Your Acumatica partner will work with you to understand your specific requirements, determine the proper resources and modules for your company, and present you with an accurate price for your license.
Q. Who are the typical users of Acumatica Cloud ERP?
Acumatica Cloud ERP has the following typical customers:
2-10, 11-50, 51-200, 201-500, 501-1,000
Q. What languages does Acumatica Cloud ERP support?
Acumatica Cloud ERP supports the following languages:
Chinese, Danish, English, French, Japanese, Russian, Spanish
Q. Does Acumatica Cloud ERP support mobile devices?
Acumatica Cloud ERP supports the following devices:
Android (Mobile), iPhone (Mobile), iPad (Mobile)
Q. What other apps does Acumatica Cloud ERP integrate with?
Acumatica Cloud ERP integrates with the following applications:
Adobe Acrobat Sign, Adobe Commerce, Avalara, BigCommerce, DiCentral, Dropbox Business, Microsoft 365, Microsoft Excel, Microsoft Outlook, Salesforce Sales Cloud, Shopify, Tableau
Q. What level of support does Acumatica Cloud ERP offer?
Acumatica Cloud ERP offers the following support options:
Email/Help Desk, FAQs/Forum, Knowledge Base Software, Phone Support, 24/7 (Live rep), Chat
Related categories
See all software categories found for Acumatica Cloud ERP.