Email Marketing, Marketing Automation, CRM/Sales Automation
About ActiveCampaign
ActiveCampaign's category-defining Customer Experience Automation (CXA) platform helps over 130,000 businesses in 170 countries meaningfully engage with their customers. The platform gives businesses of all sizes access to hundreds of pre-built automations that combine email marketing, marketing automation, CRM, and machine learning for powerful segmentation and personalization across social, email, messaging, chat, and text. Over 70% of ActiveCampaign's customers use its 300+ integrations including Shopify, Square, Facebook, and Salesforce.
Key benefits of ActiveCampaign
- Automate personalized experiences across all your customer touchpoints
- Track buyer preferences, behavior, and many custom attributes across the entire customer lifecycle for deeper segmentation and more effective outreach
- Customize sends based on almost any parameter, so your messages are always targeted for the right audience
- Use data from the entire customer lifecycle to choose the best content, send time, and delivery channel for each customer
- Create entirely customized campaigns with minimal effort, then improve your send strategy in real time based on customer behaviors
- Replicate the 1-1 personal experience for every customer, no matter how big your business gets
Markets
United States, Canada, United Kingdom, Australia, China
and 3 others
, India, Japan, Germany
Supported Languages
Chinese (Simplified), Danish, Dutch, English, Finnish
and 7 others
, French, German, Indonesian, Italian, Portuguese, Spanish, Turkish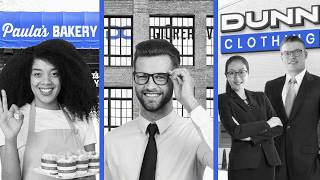 Total features of ActiveCampaign: 90
A/B Testing
API
Accounting Management
Activity Dashboard
Activity Tracking
Auto-Responders
Automated Scheduling
Automatic Lead Distribution
Automatic Notifications
Behavior Tracking
CRM Integration
Campaign Analysis
Campaign Management
Campaign Planning
Campaign Scheduling
Campaign Segmentation
Chat
Click Tracking
Contact Database
Contact History
Contact Management
Content Management
Custom Fields
Customer Database
Customer History
Customer Segmentation
Customizable Branding
Customizable Questions
Customizable Templates
Data Filtering
Data Import
Data Import/Export
Demographic Data Collection
Design Management
Drag & Drop Interface
Drip Marketing
Email Distribution
Email Integration
Email Marketing Management
Email Notifications
Email Templates
Email Tracking
Engagement Analytics
Event Tracking
Event Triggered Actions
Forms Management
Geolocation
Heatmap
Image Library
Instant Messaging
Lead Capture
Lead Distribution
Lead Management
Lead Nurturing
Lead Scoring
Location Tracking
Mailing List Management
Mobile Alerts
Mobile Integration
Multi-Channel Marketing
Multi-Company
Multiple User Accounts
Newsletter Management
Performance Reports
Pipeline Management
Pipeline Reports
Preview Functionality
Real Time Analytics
Real Time Data
Real Time Monitoring
Real Time Notifications
Real Time Reporting
Reporting & Statistics
Rules-Based Workflow
SMS Integration
SMS Marketing Managment
Sales Reporting
Social Media Integration
Social Performance Management
Subscription Management
Tagging
Task Management
Template Management
Third Party Integration
Unsubscribe Database
Visitor Management
Visitor Tracking
Web Forms
Website Integration
eCommerce Integration
emfluence
#1 Alternative to ActiveCampaign
The emfluence Marketing Platform is an email marketing, social media management, survey tool, landing page builder,...
Mailchimp
#2 Alternative to ActiveCampaign
MailChimp is a marketing automation platform that allows users to create, send & analyze email & ad campaigns, with...
SharpSpring
#3 Alternative to ActiveCampaign
SharpSpring, an affordable marketing automation alternative to HubSpot and Marketo, specializes in lead generation and...
MailerLite
#4 Alternative to ActiveCampaign
MailerLite is an email marketing solution which provides tools for customizable email building, automation, landing...
---
Already have ActiveCampaign?
Software buyers need your help! Product reviews help the rest of us make great decisions.
Write a Review!
Showing 5 reviews of 1,082
Industry: Marketing & Advertising
Company size: Self Employed
Used

Daily

for

2+ years

Review Source
Overall rating
Value for Money

Ease of Use

Customer Support

Likelihood to recommend

10.0

/10
This guys know how to do things the right way
Reviewed on 2019-09-06
Let me say it clearly: A-W-E-S-O-M-E
Trust me, they are the "real deal".
Let me say it clearly: A-W-E-S-O-M-E
Trust me, they are the "real deal".
Pros
Instead of boring the hell out of you making a long list of all the things I like about AC, I would resume them in just 3 "little" things I care of:
- Reputation: They REALLY care about sender reputation. And, you know... an email that doesn´t get to my suscribers is like loosing money out of my pocket. So, I´me really happy the way they´re handling things on this department
- Ease of use + functionalities: Most other services only offer one of them things. But I want them all. AC covers all my needs regarding this issues (and I´m a choosy guy, you know).
- It´s scalable!: This is a biggy. As your businees grows, you´ll have a new set of needs when it comes to automation. AC scales as your business thrives so you don´t have to switch companies never again.
Cons
I´m a Spanish user and would love a full Spanish translation (at the moment we hace a partial translation) for Spanish users.
Industry: Marketing & Advertising
Company size: 11-50 Employees
Used

Daily

for

6-12 months

Review Source
Overall rating
Value for Money

Ease of Use

Likelihood to recommend

8.0

/10
The automations work like a charm
Reviewed on 2020-06-19
We are using Mailblue, which is a certified partner of ActiveCampaign and makes their software...
We are using Mailblue, which is a certified partner of ActiveCampaign and makes their software available in my native language and with Dutch support. This makes it quite easy to get support when you need it. We were looking for a tool with e-mail, automation and lead scoring features. As we didn't have any in-house knowledge about these (especially the tools), I've done some research. ActiveCampaign came out as the tool with the best functionalities for the best price (through Mailblue). This made me decide to start a demo, and eventually get the software. So far, it does exactly what I need and at this time it doesn't cost me a lot of time to figure out how to use it. The only thing is we currently don't really use the lead scoring mechanism as it needs a lot of tweaking (on our side). But as all other features are working really well for me, we're still happy users of the software.
Pros
The flexibility of the tool is something I really like. It's quite easy to use your own email templates, which are (as long as you keep it simple) completely adjustable as well as responsive. Besides that, the automation part is working like a charm. By using your own tags and fields you can practically do anything you want.
Cons
I am still trying to figure out how to set up a link with our current CRM. As ActiveCampaign has their own CRM built in, this is not one of the key futures. For our business however, we only use ActiveCampaign for the e-mail marketing and automations (so only the marketing department is using this tool). The entire company is built on the use of our CRM, so we'd like to see all of the ActiveCampaign data on there for a complete report.
Industry: Health, Wellness & Fitness
Company size: 2-10 Employees
Used

Daily

for

1+ year

Review Source
Overall rating
Value for Money

Ease of Use

Customer Support

Likelihood to recommend

10.0

/10
Critical software for small business/startups
Reviewed on 2020-12-24
Pros
The most critical thing a small business has is their customer list. Being able to communicate with your clients in a timely manner, whether it's regarding safety protocols to build confidence or a promotion/offer to increase revenue. An email marketing system that can properly segment your clients and make it through email filters can make the difference between success and failure in a small business. Activecampaign allows solopreneurs and small companies to compete with big companies when it comes to email marketing, lead tracking and relationship management at a very affordable price. Also, their premade 'recioes' (marketing automations) are such a help so you don't start from scratch.
Cons
There is a learning curve an best practices when starting up. Learning how to create a campaign or even the terminology that Activecampaign uses. However, they make it easier with a wealth of articles, how-to's, webinars, and live support (which is crazy good and fast!).
Industry: Marketing & Advertising
Company size: Self Employed
Used

Daily

for

2+ years

Review Source
Overall rating
Value for Money

Ease of Use

Customer Support

Likelihood to recommend

0.0

/10
Strong Automation System & Ecomm DataLayer, Weak Support and Long Standing Bugs
Reviewed on 2017-09-04
Pros
Activecampaign sets the bar for building automations, with great sorting and filtering features including customer records, tags, lists, conditional rules/routing, e-commerce data such as purchases, crm pipelines and even a custom event layer. We have created very complex integrations for dozens of businesses ranging from E-Commerce stores, to Gyms to local businesses.
It's really simple to learn and use, and powerful enough to tackle even the most complex business processes. This includes in-store purchases on a POS to sending out emails or automation's based on purchases or LTV. It also supports multiple E-Commerce platforms natively, but be aware those features are nearly 4x the price to unlock after the trial.
Cons
After months of issues that resulted in one of our clients losing an excess of $40,000 in revenue, we can no longer recommend activecampaign. Poor support was to blame for this issue, with it being impossible to get someone on a call even though we pay 6 figures a year for service.
Activecampaign is growing really really fast. Because of this, They have pretty terrible support and there are also long-standing bugs that they seem to have no intention to fix. For instance, the system is supposed to generate previews for each automation's email steps and in various other places, but instance shows a broken image. We have inquired about this to the support to be told they are aware it's been broken for over a year and have no ETA or intention on repairing it. We have this problem on all our client's accounts(dozens), and it's a serious issue with UI/UX but they don't seem to care.
There are also some major logic issues, such as if you filter an automation to show anyone with 0 purchases, it doesn't work. We also inquired about this but got another non-response...
So basically, where it works, it works well but there are a few major issues and they don't seem intent on repairing them, even though they are steady releasing more features to add to their pricing tiers. Overall, it's hard to find another system that provides the ease of use, features, and value of activecampaign but the support and existing bugs are a nasty/necessary compromise.
Industry: Professional Training & Coaching
Company size: 2-10 Employees
Used

Monthly

for

2+ years

Review Source
Overall rating
Value for Money

Ease of Use

Customer Support

Likelihood to recommend

10.0

/10
If I had to recommend a single email marketing and automation tool, it's AC
Reviewed on 2020-12-14
AC has helped my business and clients alike in being able to seamlessly create email marketing...
AC has helped my business and clients alike in being able to seamlessly create email marketing campaigns regularly. In addition, the automation features are helpful to be able to tag specific contacts, start/end automated email series, and so on. There are limitless possibilities, without a *need* to use every feature to make it worthwhile.
Pros
AC provides the best combination of possibilities (features), user experience (ease of use), and pricing (it's affordable!).
Cons
There are situations when you may want a tool that is at the "enterprise" level (e.g., Salesforce) that may provide more options and span more actual product lines. I think it's very situational. But for specifically email marketing and marketing automation for small to mid-sized businesses, AC almost always is a more desirable fit than other platforms considered (e.g., more opportunity provided than MailChimp, all-around better than the terrible system that is ConstantContact, etc).
ActiveCampaign FAQs
Below are some frequently asked questions for ActiveCampaign.
Q. What type of pricing plans does ActiveCampaign offer?
ActiveCampaign offers the following pricing plans:
Starting from: US$9.00/month
Pricing model: Subscription
Free Trial: Available
Starting from: Lite: $15 /month or $9 /month, paid yearly Plus: $70 /month or $49 /month, paid yearly Professional: $159 /month or $129 /month, paid yearly Enterprise: $279 /month, or $229 /month, paid yearly
Q. What are the main features of ActiveCampaign?
ActiveCampaign offers the following features:
A/B Testing
Add live ecommerce data & videos to your emails
Advanced segmentation & targetting
Automated series (custom automation work flows)
Build custom forms for landing pages
Built-in integrations with 200+ external services
CRM & Sales automation
Campaign, contact, and list reporting
Drag & drop email designer
Dynamic (and conditional) email content
Free email templates
Free one-on-one training
Free phone, live chat, & email support
Marketing automation
SMS marketing
Send newsletters
Smart auto responders
Social media monitoring & reaction automations
Track where your contacts live and travel
Track your contacts on your site & in your apps
We find your contacts age, gender, & location
Q. Who are the typical users of ActiveCampaign?
ActiveCampaign has the following typical customers:
Small Business, Large Enterprises, Public Administrations, Non Profit, Freelancers, Mid Size Business
Q. What languages does ActiveCampaign support?
ActiveCampaign supports the following languages:
Chinese (Simplified), Danish, Dutch, English, Finnish, French, German, Indonesian, Italian, Portuguese, Spanish, Turkish
Q. Does ActiveCampaign support mobile devices?
ActiveCampaign supports the following devices:
Android, iPhone, iPad
Q. What other apps does ActiveCampaign integrate with?
ActiveCampaign integrates with the following applications:
Bitium, Capsule, Instapage, LiveChat, Nimble, OnePageCRM, Pipeliner CRM, Survicate, WorkBook, Zendesk
Q. What level of support does ActiveCampaign offer?
ActiveCampaign offers the following support options:
FAQs, Forum, Knowledge Base, Online Support, Phone Support, Video Tutorials
Related categories
See all software categories found for ActiveCampaign.