Qualityze Next-Generation Nonconformance Management Software
About Nonconformance Management
Qualityze non-conformance software identifies non-conforming materials, collects root cause information, uploads supporting documentation, and initiates further actions to resolve the situation. With our solution, you can track non-conformance events produced by your organization, events discovered by your suppliers, and events encountered by your customers. In addition, you can dynamically deal with non-conformance events to ensure compliance by using a standard management solution for all these scenarios.
Using Qualityze Nonconformance Management, companies can create a limitless number of workflows. Non-conformance issues can be automatically assigned to processes based on the company's preferences, and processes can be created or removed based on individual events. When workflow steps are completed, email notifications are sent to users assigned to the next step in the workflow.
Using their log-in credentials, users can also see the non-conformance events awaiting their attention. Organizations can manage non-conformances consistently and efficiently with workflows and notifications in real-time. Enhanced traceability and compliance are assured by documenting and retaining the completion of workflow steps, along with any comments.
Here's the workflow for Qualityze Nonconformance Management Software:
By offering closed-loop workflows that document, verify, respond to, and investigate products and processes' nonconformances, noncompliances, and deviations, Qualityze Nonconformance Management streamlines your defect and deviation management processes.
You can document a Nonconformance, whether it is about a product, a process, a system, equipment, or service - along with details such as the Defect Statement, the Defect Code, the Occurrence Date, the Report Date, the Reported By, the Location, the Number of Products, the Lot/Batch number, and the Defect Quantity.
Identify the impact of the nonconformance and determine whether it is high enough to escalate to CAPA or to continue the nonconformance to contain, track, and dispose of the nonconforming materials.
During the investigation phase, you can identify the root causes of an issue and implement your Risk-Based, Corrective, Correction, or Preventive action plans.
For a product to be quality, reliable, and safe, it must conform with its internal and external specifications. And Qualityze Nonconformance Management Software helps you keep a check on the conformity.
Qualityze Nonconformance Management is a cloud-based, next-generation tool that helps mitigate quality, compliance, and operational risks without sacrificing an organization's culture of continuous improvement. With this solution, you can minimize scrap risks and reduce rework and recall costs by providing easy-to-use tools to:
• Capture and assess defect data
• Reduce nonconformance cycles
• Integrate documentation, nonconformance, and CAPA management
• Integrate with enterprise business systems
• Ensure compliance
• Secure NC Records and Data
Pricing starting from:
Not provided by vendor
Free Version

Free Trial

Subscription
Key benefits of Nonconformance Management
First and foremost, the effectiveness of a nonconformance management system depends on the engagement of all employees, which is based on the organizational culture. It is not just Quality's responsibility to manage nonconformances; each employee has a responsibility to report nonconformances to the appropriate person(s) across the organization. The impact of a blame culture within an organization is that it will result in nonconformances and potential nonconformances being underreported.
Qualityze Nonconformance management software can either be used as stand-alone solution or be included as an element of a comprehensive EQMS. It enables your quality teams to view conformance notifications, reminders, and escalations regarding quality problems. The following are some quality benefits that Qualityze Nonconformance Management software can provide:
• Reduced quality costs
With a powerful nonconformance management software like Qualityze, you can significantly reduce the costs of poor quality. It allows you to capture, manage, and track the defects, deviations, and nonconformances in a consistent and timely manner.
• Consistent quality
Qualityze Nonconformance Management Software enables enterprises to manage quality issues efficiently and deliver consistent quality products. It helps align quality process with the standard practices to create a culture of quality throughout your organization.
• Improved quality assurance
Qualityze Nonconformance Management Solution helps enterprises to thoroughly investigate the quality issues identified to ensure an effective resolution and prevent its reoccurrence in future. You can standardize processes to ensure quality assurance at every stage of production.
• Improved collaboration
With the Qualityze Nonconformance Management solution, you can leverage the cloud benefits and a centralized platform to collaborate with your team working in different parts of world to ensure timely reviews and approvals of the action items. In addition, the software improves communication and engagement among your quality teams, so everyone is on same page when it comes to achieving quality objectives.
• Better response to risks
You can efficiently escalate the issues to CAPA to identify their root causes and eliminate them. It will help you take a proactive approach towards similar quality issues in the future, saving your time, money, and resources.
• Greater compliance
Qualityze Nonconformance Management Solution comes with configurable workflows that can be aligned with industry proven best practices to meet compliance with all the applicable regulatory requirements.
Non-Conformance Management Software can help your company gain a competitive advantage by improving its quality control processes. By implementing these programs, non-compliance issues can be addressed more efficiently and managed in a streamlined fashion. Small and large businesses can leverage multiple benefits from the Qualityze Nonconformance Management System. An inspection or audit is an opportunity for these systems to provide users with detailed information on their company's codes violations and corrective actions. Eliminating manual searches through files will save time when looking for relevant information on non-compliance issues. You can learn more about the advantages of using this type of software by contacting us today!
You can also request a free demo here.
For all your queries regarding Qualityze Nonconformance Management Software, Feel free to call us at +1-877-207-8616 or email us at [email protected] if you need assistance.
Typical Customers
Freelancers

Small Businesses

(2-50)

Mid-size Companies

(51-500)

Large enterprises

(500 and more)
Markets
Andorra, United Arab Emirates, Afghanistan, Antigua and Barbuda, Anguilla , Albania, Armenia, Argentina, Austria, Aruba, Åland Islands, Azerbaijan, Bosnia and Herzegovina, Barbados, Bangladesh, Belgium, Bulgaria, Bahrain, Bermuda, Brunei, Bolivia, Brazil, Bahamas, Bhutan, Belarus, Belize, Canada, Switzerland, Chile, China, Colombia, Costa Rica, Cuba, Cyprus, Czechia, Germany, Denmark, Dominica, Dominican Republic, Ecuador, Estonia, Spain, Finland, Falkland Islands, Faroe Islands, France, United Kingdom, Grenada, Georgia, French Guiana, Guernsey, Gibraltar, Greenland, Guadeloupe, Greece, Guatemala, Guyana, Hong Kong SAR China, Honduras, Croatia, Haiti, Hungary, Indonesia, Ireland, Israel, Isle of Man, India, Iraq, Iran, Iceland, Italy, Jersey, Jamaica, Jordan, Japan, Kyrgyzstan, Cambodia, Saint Kitts and Nevis, South Korea, Kuwait, Cayman Islands, Kazakhstan, Laos, Lebanon, Saint Lucia, Liechtenstein, Sri Lanka, Lithuania, Luxembourg, Latvia, Monaco, Moldova, Montenegro, Saint Martin, North Macedonia, Myanmar (Burma), Mongolia, Macao SAR China, Martinique, Montserrat, Malta, Maldives, Mexico, Malaysia, Nicaragua, Netherlands, Norway, Nepal, Oman, Panama, Peru, Philippines, Pakistan, Poland, Saint-Pierre-et-Miquelon, Puerto Rico, Palestinian Territories, Portugal, Paraguay, Qatar, Romania, Serbia, Russia, Saudi Arabia, Sweden, Singapore, Slovenia, Svalbard and Jan Mayen, Slovakia, San Marino, Suriname, El Salvador, Syria, Turks and Caicos Islands, Thailand, Tajikistan, Timor-Leste, Turkmenistan, Turkey, Trinidad and Tobago, Taiwan, Ukraine, United States, Uruguay, Uzbekistan, Vatican City, Saint Vincent and the Grenadines, Venezuela, British Virgin Islands, U.S. Virgin Islands, Vietnam, Yemen and 147 others
Supported Languages
Bulgarian, Chinese, Croatian, Dutch, English , European Portuguese, French, German, Hebrew, Hungarian, Italian, Latvian, Lithuanian, Russian, Spanish, Swedish, Traditional Chinese and 12 others
Pricing starting from:
Not provided by vendor
Free Version

Free Trial

Subscription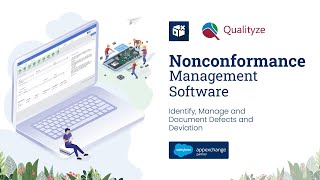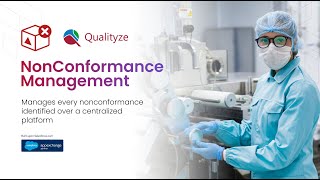 Total features of Nonconformance Management: 50
API
Access Controls/Permissions
Action Management
Activity Dashboard
Activity Tracking
Alerts / Escalation
Alerts/Notifications
Approval Process Control
Audit Management
Audit Trail
Change Management Software
Communications Management
Complaint Management Software
Compliance Management
Corrective and Preventive Actions (CAPA)
Customizable Forms
Customizable Reports
Customizable Templates
Data Import/Export
Data Visualization Software
Defect Tracking
Document Coding & Control
Document Management Software
Document Review
Document Storage
Equipment Management
Forms Management
ISO Standards Management
Incident Management Software
Inspection Management
Issue Management
Maintenance Management Software
Monitoring
Quality Assurance
Quality Control
Real Time Analytics
Real Time Data
Real Time Reporting
Real-time Updates
Reporting & Statistics
Risk Assessment
Risk Management Software
Role-Based Permissions
Supplier Management
Supplier Quality Control
Task Management Software
Third Party Integrations
Training Management
Version Control
Workflow Management Software
Cority
#1 Alternative to Nonconformance Management
Cority offers enterprise level companies a web-based environment, health, safety and quality management software...
HSI Donesafe
#2 Alternative to Nonconformance Management
Donesafe, the #1 all-in-one cloud-based HSEQ platform to solve ALL your safety and compliance requirements, including...
Qualio
#3 Alternative to Nonconformance Management
Trying to get FDA approved? ISO Certified? Qualio is a Quality Management System (QMS) that helps Quality Managers at...
Marker
#4 Alternative to Nonconformance Management
Marker.io is a visual bug tracking tool which enables users to capture & report visual bugs, ideas & tasks in Jira,...
No reviews available
Software buyers need your help! Product reviews help the rest of us make great decisions.Already have Nonconformance Management?
Write a Review!
Nonconformance Management FAQs
Below are some frequently asked questions for Nonconformance Management.
Q. What type of pricing plans does Nonconformance Management offer?
Nonconformance Management offers the following pricing plans:
Contact Qualityze directly to request a demo and receive a full pricing quote.
Q. Who are the typical users of Nonconformance Management?
Nonconformance Management has the following typical customers:
11-50, 51-200, 201-500, 501-1,000, 1,001-5,000
Q. What languages does Nonconformance Management support?
Nonconformance Management supports the following languages:
Bulgarian, Chinese, Croatian, Dutch, English, European Portuguese, French, German, Hebrew, Hungarian, Italian, Latvian, Lithuanian, Russian, Spanish, Swedish, Traditional Chinese
Q. Does Nonconformance Management support mobile devices?
Nonconformance Management supports the following devices:
Q. What other apps does Nonconformance Management integrate with?
We do not have any information about what integrations Nonconformance Management has
Q. What level of support does Nonconformance Management offer?
Nonconformance Management offers the following support options:
Email/Help Desk, FAQs/Forum, Knowledge Base Software, Phone Support, 24/7 (Live rep), Chat
Related categories
See all software categories found for Nonconformance Management.