Smarter Employee Scheduling Aimed at Profitability
About Voila
Voilà! is a smart time and attendance management and employee scheduling optimization platform built for medium and large businesses. Voilà! enables managers to save hours a week and increase employee engagement while ensuring business profitability through workforce optimization.

Smart schedule creation
Save 80% of time dedicated to schedule management and increase the profitability of your business by quickly creating schedules by branch, team, assembly line or other organizational structures that meet your specific needs.

Time and attendance
Implement mobile or web punching solutions to control the presence of your employees in real-time or use Voilà!'s smart timesheets to automatically pre-approve payroll with customizable business rules.

Receive absence alerts, easily identify any anomalies and export your time and expense accounts to payroll to avoid errors and time wasted processing payroll manually.

Replacement management
Customize your business rules and automate reminder lists according to your chosen order and timeframe. Let Voilà! fulfill each replacement request for you. All you have to do is approve the proposed changes.

Availability management
Let your employees submit their availability directly to Voilà! so that the creation of your schedules can take them into account automatically. Centralize your employees' work preferences to build schedules that meet their time constraints as well as yours.

Smart timesheets
Keep an overview of all shifts worked, absences and punches, including ones with irregularities. Voilà! automatically approves times that meet your rules and schedules. All you have to do is make the necessary adjustments, approve your timesheets and send them to payroll in a few clicks.

Monitoring of labor budgets
Voilà! allows the establishment of budgets specific to your places and work teams. This ensures the profitability of your business and lets the system alert your managers before cost overruns occur.

Centralizes Communication
Centralize your employee files and your communication with your teams on Voilà! through various features including messaging, employee notes and announcements.

Mobile and web application
Voilà! is accessible to everyone at all times via any web browser as well as on your iOS and Android mobile devices.


Voilà! lightens the busy workload of managers and workers by offering a variety of tools available on all of our platforms.

Voilà! for managers:
• Quick and intuitive schedule creation
• Workforce planning
• Automated replacements and recall lists
• Employee availability management
• Centralization of leave requests
• Labor budget controls
• Integrations to the most popular HR and payroll systems
• Smart timesheets with pre-approval
• Automated payroll preparation
• Employee messaging and platform for announcements
• And so much more!

Voilà! for employees:
• Free and easy to use web & mobile application
• Intuitive calendar
• Support for expense accounts
• Support for replacement and leave requests
• Work availability and preference settings
• Mobile punch
• Messaging platform

With Voilà!, you can finally invest your time where it has a real impact on your business. You will save several hours per week in managing your schedules, while keeping control of your operating costs.
The smarter way to manage your workforce.
Key benefits of Voila
Voilà! is designed to enable medium and large companies to increase their profitability and optimize the management of their workforce. Are your employees and managers not all tech experts? Rest assured, our schedule management platform is simple and intuitive.
Here are the main benefits offered by Voilà! :

• Help managers save up to 5 hours per day by creating schedules with shift templates and recurring cycles.

• Supports callback lists for last minute replacements by contacting all available and qualified employees according to your rules and priorities.
• Increases profitability by allowing you to set labor budgets and overtime limits.

• Minimizes payroll errors and processing time by automatically pre-approving all time entries that meet your business standards.

• Increases employee engagement and attendance by allowing them to access their schedules and files from our mobile app and web platform.

• Optimizes leave request management and supports the search for a replacement for all affected shifts.

• Allows employees to enter their own availability on Voilà! to generate an optimal schedule.

• Mobile and web punch at no additional cost with various features, such as the geolocation option to validate that employees are at work on time.

• Adapts to your business rules, regardless of their complexity.

• Centralizes communication via instant messaging and bulletin boards.

• Built in integrations allows you to export your timesheets seamlessly to a payroll system.
• Controls your data using our public API and various third-party integrations.

• All this and so much more!
Typical Customers
Freelancers

Small Businesses

(2-50)

Mid-size Companies

(51-500)

Large enterprises

(500 and more)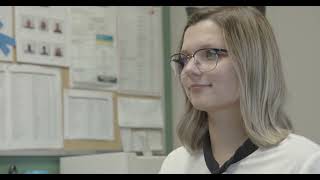 Total features of Voila: 56
API
Access Controls/Permissions
Activity Dashboard
Alerts/Notifications
Approval Process Control
Approval Workflow
Attendance Management
Attendance Tracking Software
Automated Scheduling
Availability Management
Calendar Management
Calendar Sync
Clock In / Out
Credit Card Processing
Customizable Fields
Customizable Reports
Customizable Templates
Data Import/Export
Drag & Drop
Employee Database
Employee Management
Employee Portal
Employee Scheduling Software
Employee Self Service
Employee Time Tracking
Facility Scheduling
GPS
Group Scheduling
Leave Tracking
Messaging
Mobile Access
Mobile Alerts
Multi-Language
Multi-Location
Online Time Clock
Overtime Calculation
Payroll Management
Real Time Data
Real Time Notifications
Real Time Reporting
Real-time Scheduling
Real-time Updates
Reminders
Reporting & Statistics
Reporting/Analytics
Rescheduling
Resource Management Software
Schedule Distribution
Self Service Portal
Shift Swapping
Sick Leave Tracking
Third Party Integrations
Time Clock Software
Time Off Requests
Timesheet Management
Vacation/Leave Tracking
Didacte
#1 Alternative to Voila
With the right tool, corporate training is a real vector of growth! Didacte is an LMS designed for human-oriented SMBs....
WhenToWork
#2 Alternative to Voila
WhenToWork is an online employee scheduling solution with mobile apps for employees to check schedules, change...
7shifts
#3 Alternative to Voila
7shifts is an all-in-one solution for restaurants to schedule staff, communicate with their team, optimize labor, and...
Deputy
#4 Alternative to Voila
Deputy is an all-in-one employee scheduling, time & attendance, tasking & communication platform, with mobile apps...
Customer Support Software
---
Already have Voila?
Software buyers need your help! Product reviews help the rest of us make great decisions.
Write a Review!
Showing 5 reviews of 11
Industry: Media Production
Company size: 10,000+ Employees
Used

Weekly

for

1+ year

Review Source
Overall rating
Value for Money

Ease of Use

Customer Support Software

Likelihood to recommend

10.0

/10
Simple and handy for it's users
Reviewed on 2021-04-27
Fast and efficient schedule management.
Fast and efficient schedule management.
Pros
It's really handy to get my assignments right on my phone. Requesting replacements on the fly is also fast and efficient as my managers get my requests in the minute and the software automatically finds someone to take over. Plus everything else we manage like vacation requests.
Cons
We used to have to go on the web version to enter our timesheets. They did however add the feature on mobile in the past months which is a big relief. Not much negative stuff to say here.
Response from Voila
Hi there, we're glad to see that Voila! helps you be more efficient on a daily basis. If anything, we are always welcoming our users' feedback!
Industry: Retail
Company size: 51-200 Employees
Used

Daily

for

6-12 months

Review Source
Overall rating
Value for Money

Ease of Use

Customer Support Software

Likelihood to recommend

10.0

/10
Great software, complete, yet easy to use
Reviewed on 2021-03-29
Pros
Simple interfaces, it has most of the features we need to manage a network of retailers, great customer service, they helped every time were looking for a setting or trying to solve a new use case.
Cons
Took some time to implement (about 2 weeks) as it needed to connect to our payroll software. Still fast though and the Voilà! team did all they could to support us along the way.
Reasons for Switching to Voila
Better service and the team behind the solution seemed more knowledgeable. They all had all the features we needed at the start, but I feel Voilà! as more that we may need in the near future.
Industry: Sports
Company size: 51-200 Employees
Used

Daily

for

6-12 months

Review Source
Overall rating
Value for Money

Ease of Use

Customer Support Software

Likelihood to recommend

10.0

/10
The best application ever !
Reviewed on 2019-03-19
Pros
The application Voilà! makes my life so much easier. With about 60 employees and many replacements to manage, it only takes one click for employees to find their replacement. No need to contact people one by one, it's great! In addition, employees only need to enter their availability and when I create or open a new shift, all available employees who are qualified are automatically notified and can apply to take the shift. Very easy to use, you'll notice a great time saving every day.
Cons
I would to be able to drag and drop the shift without having to enter all the informations again
Industry: Restaurants
Company size: 11-50 Employees
Used

Daily

for

1-5 months

Review Source
Overall rating
Ease of Use

Customer Support Software

Likelihood to recommend

9.0

/10
Restaurant Staff Managing
Reviewed on 2019-03-15
Scheduling and roster building tool.
Managing the working teams and staff.
On the go, always...
Scheduling and roster building tool.
Managing the working teams and staff.
On the go, always available.
Gives freedom to the employees by asking shift swaps, easy availability settings.
Employees ranking system.
Overall human ressources tool, and they are adding more options every week.
Pros
Once my schedule frame and rosters are set up, managing our weekly needs is super efficient.
We can keep our minds off basic tasks such as employees shifts swaps, managing staff availabilities.
I can see that a lot of human ressources settings are getting progressivly added and it is a great managing tool.
The software / app team are always improving Voila considering our specific needs.
Cons
As any complex app / software, at first you need to get used to the basic functions. Considering Voila is mainly to set up your team rosters and schedules, so drawing the first frame is a little bit of work.
The laptop version is still better than the app - for the admin crew. For the employees it's perfect.
Industry: Sports
Company size: 51-200 Employees
Used

Daily

for

6-12 months

Review Source
Overall rating
Ease of Use

Customer Support Software

Likelihood to recommend

10.0

/10
Manager savior
Reviewed on 2019-03-19
Pros
This app totally saved my life as a manager!!
I used to spend so much time on employe's schedule. With this app, they get more independency but I keep ''control'' regarding approval of their demands. It's just so much faster and easier.
Also, the app is really user friendly. Everyone got used to it really quickly.
Cons
The only thing I would add is the option of asking for a period of time off. For exemple, if one of my employe need to take a full week off for vacation, the app could take care of asking subs for every of their shift in the week.
Voila FAQs
Below are some frequently asked questions for Voila.
Q. What type of pricing plans does Voila offer?
Voila offers the following pricing plans:
3$ per active user per month. Therefore, you pay only for the people who have generated value for your business.
Q. Who are the typical users of Voila?
Voila has the following typical customers:
51-200, 201-500, 501-1,000, 1,001-5,000
Q. What languages does Voila support?
Voila supports the following languages:
English, French, Spanish
Q. Does Voila support mobile devices?
Voila supports the following devices:
Android (Mobile), iPhone (Mobile), iPad (Mobile)
Q. What other apps does Voila integrate with?
Voila integrates with the following applications:
Deluxe Payroll and HR, Folks HR, Humi, Powerpay, Stripe
Q. What level of support does Voila offer?
Voila offers the following support options:
Email/Help Desk, FAQs/Forum, Knowledge Base Software, Phone Support, Chat
Related categories
See all software categories found for Voila.