BigChange
BigChange is the complete Job Management Platform.
About BigChange
BigChange is the complete Job Management Platform that's helping field service businesses across the UK to win more work, take control of their operations and deliver winning customer experiences. Bringing customer relationship management (CRM), job scheduling, live tracking, field resource management, financial management and business intelligence into one simple to use and easy to integrate platform, cloud-based platform. BigChange liberates you from inefficient paper-based processes and the complexity of multiple different technology systems that hold your business back. Loved by office and field teams alike, our customers are achieving industry leading results and return on investment. The BigChange team is committed to customer success and no matter your sector or whether you have a mobile workforce of 10 or a 100, we're here to make a big difference to the way you work and to help your business grow stronger.
Pricing starting from:
£14.95/month
Free Version

Free Trial

Subscription
Top 5 alternatives to BigChange
Key benefits of BigChange
• BigChange Job Management Platform is a cloud-based field service management system that includes an integrated back-office CRM with drag and drop job / resource scheduling, customizable template-driven workflows, invoicing, health & safety and more.
• BigChange Job Management Platform adds an integrated vehicle tracking component spanning back-office live Google Mapping, geofencing, journey history logs, fleet and resource management, timesheets and performance reporting with alerts.
• An on-demand booking website is made available to customers, via which they can log into a branded portal from any web-enabled device to place new job bookings, check current job status, and view service histories and documentation.
• BigChange integrates with other third-party management applications including Sage, Xero, Microsoft Dynamics NAV, QuickBooks and SAP Business One.
• The companion BigChange JobWatch mobile app for Android and iOS devices adds field-based feature support along with electronic signatures, watermarked photo capture, expense logging, timesheets, holiday and absence recording, plus driver checking and vehicle maintenance.
Typical Customers
Freelancers

Small Businesses

(2-50)

Mid-size Companies

(51-500)

Large enterprises

(500 and more)
Markets
Cyprus, France, United Kingdom, New Zealand, United States
Pricing starting from:
£14.95/month
Free Version

Free Trial

Subscription
Top 5 alternatives to BigChange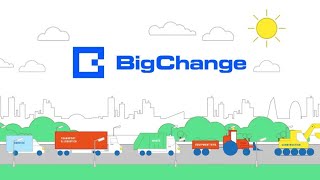 Total features of BigChange: 236
Access Controls/Permissions
Accounting Integration
Accounting Software
Activity Dashboard
Activity Tracking
Alerts / Escalation
Appointment Management
Appointment Scheduling Software
Approval Process Control
Asset Lifecycle Management
Asset Tracking Software
Attendance Management
Attendance Tracking Software
Audit Management
Audit Trail
Automated Scheduling
Automatic Backup
Availability Management
Barcode / Ticket Scanning
Barcoding/RFID
Bid Management
Billing & Invoicing
Bills of Material
Booking Management
Budgeting/Forecasting
CRM Software
Calendar Management
Calibration Management Software
Cash on Delivery
Check-in/Check-out
Class Scheduling
Client Management
Client Portal
Clock In / Out
Code Enforcement Software
Commercial Properties
Commercial/Industrial
Compliance Management
Compliance Tracking
Contact Database
Contract/License Management
Contractor Database
Contractor Management Software
Corrective and Preventive Actions (CAPA)
Cost Database
Cost Estimating
Cost Tracking
Cost-to-Completion Tracking
Credit Card Processing
Customer Database
Customer History
Customer Management
Customer Portal
Customizable Branding
Customizable Fields
Customizable Forms
Customizable Reports
Customizable Templates
Data Import/Export
Delivery Tracking
Digital Signature Software
Dispatch Management
Document Imaging
Document Management Software
Document Storage
Driver ETA
Driver Management
Electronic Payments
Electronic Signature
Email Management Software
Employee Database
Employee Management
Employee Onboarding
Employee Scheduling Software
Employee Self Service
Employee Time Tracking
Equipment Maintenance Software
Equipment Management
Equipment Tracking
Estimating
Event Scheduling
Expense Tracking
Facility Scheduling
Failed Inspection Tracking
File Storage
Fixed Asset Management Software
Fleet Management Software
For Commercial and/or Industrial Electrical Contractors
For Courier Services
For Freight Operations
For General Contractors
For HVAC Companies
For Janitorial Services
For Locksmiths
For Mechanical Equipment
For Pest Control Companies
For Restaurants
For Schools
Forms Management
Fuel Management Software
GPS
Geofencing
Geographic Maps
Geolocation
Group Scheduling
Historical Reporting
Image Capture
Incident Management Software
Incident Reporting
Inspection Management
Interaction Tracking
Inventory Control Software
Inventory Management Software
Inventory Tracking
Invoice Management
Job Costing Software
Job Management
Job Scheduling
Job Tracking
Key & Lock Management
Labor Cost Reporting
Labor Forecasting
Lead Management Software
Leave Tracking
Live Driver Tracking
Location Tracking
Maintenance Management Software
Maintenance Scheduling
Messaging
Mileage Tracking
Mobile Access
Mobile Alerts
Mobile App
Mobile Payments
Mobile Signature Capture
Monitoring
Motor Pool
Multi-Location
Multiple Projects
Offline Access
Online Booking
Online Time Clock
Order Entry Software
Order Management Software
Order Tracking
Overrun Reporting
Payment Collection in the Field
Payment Processing Software
Payroll Management
Percent-Complete Tracking
Performance Management
Performance Metrics
Pest Activity Tracking
Pesticide Usage Tracking
Prebuilt Assembly
Predictive Maintenance
Preventive Maintenance Software
Prioritization
Production Cost Tracking
Progress Tracking
Project Management Software
Project Time Tracking
Project Tracking Software
Projections
Proof of Delivery
Property Layouts
Purchase Order Management
QM/ABPro Interface
Qualification Tracking
Quality Control Management
QuickBooks Integration
Quotes/Estimates
Real Time Analytics
Real Time Data
Real Time Monitoring
Real Time Notifications
Real Time Reporting
Real-time Scheduling
Real-time Updates
Recruitment Management
Recurring Appointments
Recurring Tasks
Reminders
Report Templates
Reporting & Statistics
Reporting/Analytics
Residential Properties
Resource Scheduling
Risk Assessment
Role-Based Permissions
Room Booking
Route History
Route Management
Route Optimization
Routing
SMS Messaging
Safety Management Software
Scheduling Software
Search/Filter
Self Service Portal
Service History
Service Request Management
Shift Swapping
Sick Leave Tracking
Skills Tracking
Space Management Software
Status Tracking
Subcontractor Management
Supplier Management
Surveys & Feedback
Task Management Software
Task Scheduling
Technician Management
Template Management
Third Party Integrations
Time & Attendance
Time & Expense Tracking
Time Off Management
Time Off Requests
Time Tracking Software
Timesheet Management
Tire Management
To-Do List
Training Management
Transportation Management Software
User Management
VIN Lookup
Vacation/Leave Tracking
Variable Workforce
Vendor Management Software
Visitor Management Software
Warranty Tracking
Work History
Work Order Creation
Work Order Management
Workflow Management Software
Solarvista
#1 Alternative to BigChange
Solarvista LIVE is a field service management software designed to help businesses capture and store information...
Surefire CRM
#2 Alternative to BigChange
Surefire CRM is a customer relationship management software designed to help mortgage businesses generate leads and...
Joblogic
#3 Alternative to BigChange
Joblogic is a cloud-based field service management solution which allows you to connect your back office, mobile...
Service Geeni
#4 Alternative to BigChange
Service Geeni is an IT service software designed to help field service managers handle job tasks and connect with the...
Customer Support Software
---
Already have BigChange?
Software buyers need your help! Product reviews help the rest of us make great decisions.
Showing 5 reviews of 167
Industry: Construction
Company size: 2-10 Employees
Used

Daily

for

1-5 months

Review Source
Overall rating
Value for Money

Ease of Use

Customer Support Software

Likelihood to recommend

7.0

/10
Big Change - Good System once you get the hang of it but hard to learn and quite time...
Reviewed on 7/22/2022
I am feeling better about it now but initially this is very hard for anyone to set up within a...
I am feeling better about it now but initially this is very hard for anyone to set up within a business that has their own job that they also need to do. The short videos take forever as you need to rewatch, then you have your test and then you have to try and Implement what you have just watched. If you forget a part of it or it doesn't make sense you have to go back to the video again. Very Hard Work and Extremely time consuming. What would be better is that everything is set up in the back office by big change and then training is provided to the customer on how to use it.
Pros
I like the Scheduling feature once the jobs are on. Very easy to schedule and reallocate jobs when you need to.
I also like the Easy Views - This is one of the most helpful sections of the system.
Cons
Having to create a Customer site (Child Company) for every new job you get and then creating a new job especially when you may never work at that site again. would be much easier quicker and convenient if you could free type the site address in.
The training side of it I have to admit is awful. It has taken me so long to get where I am now and most of that has been my time sat playing around with the system - The training videos are too fast, it skips parts out or assumes you know where exactly you are meant to go on the system to do or find something, or it says this part will be covered in another module. A guide for logging a customer - Guide for Logging a Customer Site - A Guide for inputting a job - A Guide for raising an Invoice would be so much better than trying to watch a video take notes and then try and remember how to do it, Esp as customers are expected to input and set up everything virtually within the system.
MAPS - It would be helpful if it would advise how many miles away the engineer is until he reaches his destination.
JOBS / INVOICES - Once the Jobs or Invoices are complete you can't amend any of the details this is very annoying as you are having to duplicate everything and then save any pictures etc and worksheets and move them over to the next one. ALSO the description you type when raising the job. If you make a spelling mistake and the Job is complete you can't correct this field - This is then on the customers Invoice.
Response from BigChange
Hi Vicky,
Thank you so much for taking the time to leave a detailed review. I am glad that you are making use of BigChange and if you need any further help please let me know and I can have your designated Customer Success representative can help.
Many thanks
Ian Burgess
Chief Customer Officer
[email protected]
07879 698697
Industry: Machinery
Company size: 2-10 Employees
Used

Daily

for

2+ years

Review Source
Overall rating
Value for Money

Ease of Use

Customer Support Software

Likelihood to recommend

10.0

/10
SVS using Big Change Job Watch Software
Reviewed on 2/1/2021
Pros
Scheduling, quoting, vehicle tracking functions and word templates. Also reports, automation and central access of information available to all back office users.
The tablets are get for mobile workforce and easy to use; makes paperwork and filing easy and efficient to manage, syncing all information instantly and traceable.
Cons
It is a complex system, you need to build up and invest time to explore, setup and implement - overcoming challenges until you get it right and it works for you/ company, that period can be stressful. Also in house for training users is demanding.
Stock module could be improved, enabling stock usage deducted from stock holding without manual process.
Reasons for Choosing BigChange
Microsoft Dynamic did not work for the company and investment to develop the software was costly. It did not tick all our business requirements either i.e. vehicle tracking, tablet users etc
Response from BigChange
Thank you for your detailed review - it is really appreciated.
As it is very feature rich there is a lot to learn as you roll out the system to your teams . Since you joined us we have introduced our BigChange University - a rotation of training modules which covers the system end to end and is available to customers old and new.
Additionally we have big plans for our Stock and Equipment feature so look out for announcements on Latest Updates.
Thanks again!
Industry: Environmental Services
Company size: 51-200 Employees
Used

Daily

for

1+ year

Review Source
Overall rating
Value for Money

Ease of Use

Customer Support Software

Likelihood to recommend

10.0

/10
Job Watch
Reviewed on 8/4/2020
Big Change Job Watch has enabled us as a company to run more efficiently and the customer service...
Big Change Job Watch has enabled us as a company to run more efficiently and the customer service side of the business has been very helpful.
Pros
The process of setting up the software was much easier than expected and using the system to match our existing work sheets and procedures was very easy to do.
The system allowing us to see everything as it is happening has had a massive impact on our business. We can now invoice quicker because we can see straight away if a job has been completed without having to make phone calls to our operatives. Getting live data from vehicles has allowed us to track mileage much easier and help us monitor our vehicles much more efficiently. The planner allows you see if the work you are giving your operatives is realistic.
Cons
On the fleet section it gives you columns for when Services, Mot, tax etc are due, but we are unable to add to this column, we have other things for our vehicles that we need to book in but we have to keep track of this another way off the system.
Response from BigChange
Thank you for your review - it certainly sounds like you are enjoying the benefits of your BigChange JobWatch system.
We will call you to discuss adding custom fields to vehicle records. Meanwhile
I will add your suggestion for adding additional information in our Fleet tab into our suggestions portal on your behalf. Please make sure to check out our regular Latest Updates on your site as we frequently add new functionality to progress our platform.
Thank you again, Your feedback is appreciated.
Industry: Security & Investigations
Company size: 11-50 Employees
Used

Daily

for

6-12 months

Review Source
Overall rating
Value for Money

Ease of Use

Customer Support Software

Likelihood to recommend

10.0

/10
From ''No Change'' to ''BigChange''
Reviewed on 12/21/2019
Pros
We were increasingly worried, as the company was growing, jobs were increasing.

By 2018, we were averaging over 500 jobs a month, these jobs, had to be assigned to a Technician according to his skill and geographical position of the customer. Everything was on an excel spread sheet that had to be kept safe and readable, as it was the whole business schedule.
And now this is a True story called Big Change today
The Paperless way to Plan, Manage, Schedule and Track your Mobile workforce

How our daily routine for all of us has changed.
Incoming calls are scheduled to the perfect available Technician, which meets the job requirements automatically.
Jobs are received instantly on a tablet, and our technicians have all the information needed to deliver fantastic service, with no delays. They can also view customer previous job history; we can upload file attachments, such as sales orders, Invoices & Floor Plans for them to access at ANY time.
My Back office is connected LIVE at all working hours, and my after-sales coordinator knows the exact location and progress of each job. While technicians are on-site, they have all the required worksheets in digital form and those are completed simply by tapping on the screen. We even automatically guide them step by step through the workflow. After completing the job, the process is confirmed with the customer's signature. The customer then receives a copy of the JOB CARD & WORKSHEETS automatically without any delays.
Cons
Big CHANGE Desk This is Handys Today

∙ Environmental Friendly (no paper use)
∙ saving cost of Paper, printer and toner expenses
∙ 2 extra jobs completed per day technician
∙ Automatic Time-Sheet
∙ 24 hours of Admin saved per week
∙ 15 % Fuel saved per month
∙ 1 hour per day traveling time saved per technician
∙ No Incomplete jobs
∙ The customer received clear information of work carried out instantly
Industry: Construction
Company size: 11-50 Employees
Used

Daily

for

2+ years

Review Source
Overall rating
Value for Money

Ease of Use

Customer Support Software

Likelihood to recommend

9.0

/10
Big Change Revolutionised My Business
Reviewed on 10/23/2019
I have dealt with all levels withing the business and found 99% of the people amazing to deal with!...
I have dealt with all levels withing the business and found 99% of the people amazing to deal with! They have guided, trained and been far more accommodating then any other mobile resource software provider out there.
Pros
The facility to invoice live and make cash flow through the business improve.
Cons
The schedule does not have dynamic scheduling
Reasons for Choosing BigChange
How they promised they would adapt to suit my requirements, they did deliver!
Reasons for Switching to BigChange
Same as above!
Response from BigChange
Delighted to hear about your amazing experience with the BigChange system. We designed it to be 'Revolutionary' for everyone, for you the business owner, for your team for your customers and your cashflow. Nothing gives us more satisfaction than hearing great success stories like this.
Thank you once again for taking the time to leave a review.
All the best,
Team BigChange
BigChange FAQs
Below are some frequently asked questions for BigChange.
Q. What type of pricing plans does BigChange offer?
BigChange offers the following pricing plans:
Starting from: £14.95/month
Pricing model: Subscription
Free Trial: Not Available
JourneyWatch = £14.95 per vehicle, per month JobWatch = £69.95 per vehicle, per month JobWatch Plus = £99.95 per vehicle, per month
Q. Who are the typical users of BigChange?
BigChange has the following typical customers:
11-50, 51-200, 201-500, 501-1,000, 1,001-5,000
Q. What languages does BigChange support?
BigChange supports the following languages:
English, French
Q. Does BigChange support mobile devices?
BigChange supports the following devices:
Android (Mobile), iPhone (Mobile), iPad (Mobile)
Q. What other apps does BigChange integrate with?
BigChange integrates with the following applications:
Google Maps, Microsoft Outlook, Microsoft Word, QuickBooks Online Advanced, SAP Business One, Xero, inspHire, what3words
Q. What level of support does BigChange offer?
BigChange offers the following support options:
Email/Help Desk, Knowledge Base Software, Phone Support, 24/7 (Live rep), Chat
Related categories
See all software categories found for BigChange.