Mobile-friendly digital forms for field service
About Kizeo Forms
Kizeo Forms is a flexible and mobile tool suitable for all industries. It allows you to quickly and easily create and fill out custom digital/mobile forms and send or transfer them from any mobile device/tablet. You can drag and drop elements such as checklists, barcodes, calculations, sliders, geolocation, and signatures, as well as send personalized emails and reports, and more into your form due to a simple and easy to use interface.
Once a form is filled out, custom PDF, Excel or Word reports will be generated automatically and can be sent by personalized emails to multiple recipients. The application provides an online platform to create digital forms which can include various elements. Once the form is created using the online platform, it will be automatically available and accessible via mobile device. Teams can capture data from the field online or offline (without an internet connection) from anywhere.
With Kizeo, users can take pictures using their smartphone or tablet or add them directly from their device's library to illustrate reports. Users are able to write any kind of text and round or decimal figures within their form, and enter information manually or using the voice control option. Drawing tools enable users to draw on any kind of sketch or draft within the digital form, and reports can be authenticated thanks to the electronic signature feature, which enables employees, clients or providers to sign any document on the spot.
Kizeo also enables the option for barcodes which is a perfect tool for inventories. Users can scan barcodes using their mobile device, and geolocation tools allow users to exactly locate their position by pinpointing it on a map or share their accurate GPS coordinates. Additional features include NFC tags, database imports, tables, contacts and addresses, checklists, and more.
Key benefits of Kizeo Forms
• Know the exact location for the task using the geolocation feature with Kizeo Forms.
• Organize your data more efficiently and integrate data to your CRM.
• Create and send customized reports and emails.
• Analyze historical data and ensure that your data is secure with Kizeo Forms.
• Kizeo Forms helps minimize errors as well as improve data quality and accuracy.
• Collect data of various types such as drawings, photos, barcodes, NFC Tags, signatures, numbers, text,
audio and more.
• Transfer data in real time and digitalize data entries with Kizeo Forms.
Typical Customers
Freelancers

Small Businesses

(2-50)

Mid-size Companies

(51-500)

Large enterprises

(500 and more)
Markets
Antigua and Barbuda, Anguilla, Curaçao, Australia, Aruba , Barbados, Bermuda, Brazil, Bahamas, Belize, Canada, China, Costa Rica, Cuba, Germany, Dominica, Dominican Republic, France, United Kingdom, Grenada, Guadeloupe, Guatemala, Honduras, Haiti, India, Jamaica, Japan, Saint Kitts and Nevis, Cayman Islands, Saint Lucia, Saint Martin, Martinique, Montserrat, Mexico, Nicaragua, Panama, Saint-Pierre-et-Miquelon, Puerto Rico, El Salvador, Turks and Caicos Islands, Trinidad and Tobago, United States, Saint Vincent and the Grenadines, British Virgin Islands, US Virgin Islands, South Africa and 41 others
Supported Languages
English, French, German, Spanish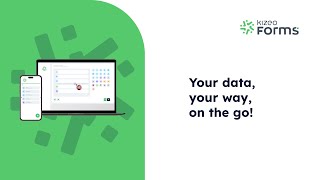 Total features of Kizeo Forms: 143
API
Access Controls/Permissions
Accounting Integration
Activity Dashboard
Activity Management
Activity Tracking
Add & Edit Photos
Alerts/Escalation
Alerts/Notifications
Appointment Management
Archiving & Retention
Attendance Tracking Software
Autofill
Automated Scheduling
Automatic Backup
Automatic Time Capture
Barcode/Ticket Scanning
Billable & Non-Billable Hours
Billing & Invoicing
Budget Tracking/Job Costing
CRM Software
Change Order Management
Clock In/Out
Code Enforcement Software
Collaboration Tools
Comment Library
Commercial
Commercial Inspections
Compliance Tracking
Contract/License Management
Crop/Livestock Management
Customer Database
Customer History
Customer Portal
Customizable Fields
Customizable Forms
Customizable Reports
Data Capture and Transfer
Data Import/Export
Delivery Tracking
Digital Signature Software
Dispatch Management
Document Automation
Document Capture
Document Classification
Document Generation Software
Document Management Software
Document Storage
Document Templates
Drag & Drop
Driver Management
Electronic Signature
Email Management Software
Email Templates
Employee Database
Employee Management
Employee Scheduling Software
Equipment Tracking
Estimating
Failed Inspection Tracking
Feed Management
Field Mapping & Planning
File Conversion
File Management
File Recovery
File Sharing Software
File Storage
File Transfer
Fleet Management Software
For Courier Services
For Freight Operations
For Restaurants
Forms Creation & Design
Forms Management
Freehand Sketch
Full Text Search
GPS
Geographic Maps
Geolocation
Historical Reporting
Image Capture
Incident Management Software
Incident Reporting
Inspection Management
Inventory Management Software
Inventory Tracking
Invoice Management
Job Management
Labor Management
Leave Tracking
Maintenance Scheduling
Mobile Access
Mobile Alerts
Mobile App
Mobile Signature Capture
Mobile Time Tracking
Multi-Location
Multiple Billing Rates
Offline Access
Offline Time Tracking
Online Time Tracking Software
Order Management Software
Order Processing
Overtime Calculation
Pest Activity Tracking
Pesticide Usage Tracking
Pricing Management
Process/Workflow Automation
Production Tracking
Progress Tracking
Project Tracking Software
Proof of Delivery
Property Layouts
Purchase Order Management
Quotes/Estimates
Real Time Data
Real Time Reporting
Real-time Updates
Records Management Software
Reminders
Repair Estimates
Report Summary
Report Templates
Reporting & Statistics
Reporting/Analytics
Residential Inspections
Routing
Scheduling Software
Search/Filter
Subcontractor Management
Supplier Management
Surveys & Feedback
Tagging
Task Management Software
Technician Management
Templates
Third Party Integrations
Time & Expense Tracking
Timesheet Management
Traceability
Vacation/Leave Tracking
Work Order Management
Workflow Management Software
iAuditor
#0 Alternative to Kizeo Forms
Equip your frontline with an inspection solution that they can learn in minutes, so you can manage operations from...
PowerSchool Ecollect Forms
#1 Alternative to Kizeo Forms
With simple reporting, less manual paper processes, and more real-time data, you'll have the accurate insights you need...
Airdesk
#2 Alternative to Kizeo Forms
Airdesk is a centralized workspace with a 360º view of all your services. With it, businesses can manage customers and...
BigChange
#3 Alternative to Kizeo Forms
BigChange is the complete Job Management Platform, helping building maintenance, construction, environmental and other...
Customer Support Software
---
Already have Kizeo Forms?
Software buyers need your help! Product reviews help the rest of us make great decisions.
Showing 5 reviews of 48
Industry: Design
Used

Daily

for

2+ years

Review Source
Overall rating
Value for Money

Ease of Use

Customer Support Software
We have been using Kizeo for several years now, and our field staff love it. Simple and easy...
Reviewed on 5/3/2018
Pros
Simple app to use, easy to create forms, and can create some great workflows easily. The ability to have so many tools built into the interface including exporting to pdf, data queries, batch export, etc., is great.
Cons
Hard to manage a lot of users. We have about 115 users now, and it is getting a bit challenging to manage based on how our company is structured. Some of the visibility of fields needs to be a bit better on a mobile device (to organize the visual quality of the forms better).
Response from Kizeo
Thank you very much! We do appreciate your feedbacks and we will keep improving our solution to make the field work easier and faster!
Have a great day!
Regards,
Used

Daily

for

6-12 months

Review Source
Overall rating
Value for Money

Ease of Use

Customer Support Software

Likelihood to recommend

9.0

/10
Excellent- far more versatile than I first thought
Reviewed on 5/11/2018
Implement system in one tenth of the time - and massively flexible
Implement system in one tenth of the time - and massively flexible
Pros
Hierarchy and reference lists. Hugely flexible and powerful. and no code needed. You must understand this functionality otherwise you have no idea of what to expect from a form. I have test driven over 10 forms software systems. This functionality is a game changer.
Header and line tables - excellent - plus calculations - very good
Kizeo has by far the most flexible sliders- configure range, text and numeric
Conditional display of fields through many options
Custom user based fields - which prepopulate forms - helps with automation.
Transfer froms between users-
Initiate partially populated forms then send to user- big step in automation.
Output to word, excel pdf- using word and excel for the template - cant get better.
Other systems have clunky template systems
Automation for emailing - very flexible, very powerful
Connect to database - Postgres, SQL server - minimal code - Very good
REST API - didnt need to go there because Connector does all I need.
When we first started, we didnt know if our project was going to be constrained by Kizeo in regard to functionality. We were prepared to use the KIZEO design as a spec for getting the whole thing done in custom code.
Kizeo delivered
Cons
Would like to have a form where the pulldown calls up data from another form.
Would like further calculation functionality regarding dates. ie 9-May-18 + 1 =10-May-19
Web interface for design of forms is slow- we are in Perth Australia.
Would be good to have video tutorials
Response from Kizeo
Hi Bruce!
Thank you for your review. We appreciate your comments and we definitely aim to incorporate your suggestions to enhance our solution.
Have a nice day!
Regards,
-The Kizeo Team
Industry: Business Supplies & Equipment
Company size: 5,001-10,000 Employees
Used

Daily

for

1-5 months

Review Source
Overall rating
Value for Money

Ease of Use

Customer Support Software

Likelihood to recommend

5.0

/10
KIZEO FEEDBACK
Reviewed on 3/8/2019
i am pushing jobs to kizeo forms for technician when he need to do jobcard
i am pushing jobs to kizeo forms for technician when he need to do jobcard
Pros
It is easy to use, doesn't take much of my time
Cons
I do not like the fact that i cannot mark and delete something when i want to take that particular item out. we should have a button when we can just mark and delete
Response from Kizeo
Hi Nosiphiwo,
Thank you for your feedback. We have an option to delete an item in our new version of the application. We aim to continue to incorporate your ideas and develop our app to meet your needs.
Have a nice day!
Regards
-The Kizeo team
Industry: Fishery
Company size: 51-200 Employees
Used

Weekly

for

1+ year

Review Source
Overall rating
Value for Money

Ease of Use

Customer Support Software

Likelihood to recommend

9.0

/10
Simple, easy to use, works great in the field off the grid. A real time saver back in the...
Reviewed on 5/9/2018
Strongest points are time saved in the office, increased efficiency and accuracy in the field...
Strongest points are time saved in the office, increased efficiency and accuracy in the field collecting data. Customized reports that are already formatted for entry into our database. No more transposing hand written field data into spreadsheets.
Pros
I like that I don't have to know how to code. Another big plus is that setting up basic data collection forms is quick and easy. I can set up simple forms for my survey crew that are easy to use. This helps them enter data accurately, and I really like that I can set up customized output reports, customize what data are included, and what type of report email is automatically sent, and to whom. Works very well on mobile devices.
I love that Kizeo has helped my team eliminate the need to manually transpose handwritten field data into a spreadsheet back in the office. Time saver!
Cons
I wish that the table functions were a bit easier to use. It would be great if the column widths could vary. Currently, it is difficult to switch back and forth between entering data, viewing the entered data, and editing existing data. I can't really use it in dynamic scenarios (such as keeping track of harvest quotas during a 4 hour harvest) where values and amounts for up to 40 individuals need to be updated quickly and summed in tabular form.
Also wish more advanced calculations and functions were supported. A random number (eg. RAND(0-100) ) function would be great for setting up sampling transects for a biological survey, for example.
Response from Kizeo
Thank you very much for your feedback Jeff! We are glad to see that Kizeo Forms is helping you save time! We will definitely try to incorporate your suggestions to improve our solution.
Have a nice day!
Regards
-The Kizeo Team
Used

Daily

for

1+ year

Review Source
Overall rating
Value for Money

Ease of Use

Customer Support Software
Kizeo forms has been a fantastic addition to our system.
Reviewed on 5/12/2018
Pros
My favorite things about the app are the ease of use on the front end for the user is fantastic, even our old, less tech friendly guys have been able to use it. I'm also a big fan of its customizable pdf exports. Appearance is a big factor for our company and being able to export information in a nice, well organized, clean manner is important to us. I also really like its tutorial sections. They're incredibly indepth and well written.
Cons
My least favorite thing about Kizeo is its lack of any sort of undo while making forms, one screw up and you could lose a lot of your work. Another, and this is the biggest thing holding us back from company wide adoption is the cost. It's very expensive and that limits adoption on our part.
Response from Kizeo
Thank you for your review Keith. We are happy to hear that Kizeo Forms has been a fantastic addition to your system. We value your feedback and will continue to strive to provide the best to our customers.
Have a nice day!
Regards,
-The Kizeo Team
Kizeo Forms FAQs
Below are some frequently asked questions for Kizeo Forms.
Q. What type of pricing plans does Kizeo Forms offer?
Kizeo Forms offers the following pricing plans:
Monthly plan: $22 per month per user. Annual plan: $15 per month per user.
Q. Who are the typical users of Kizeo Forms?
Kizeo Forms has the following typical customers:
Self Employed, 2-10, 11-50, 51-200, 201-500, 501-1,000, 1,001-5,000
Q. What languages does Kizeo Forms support?
Kizeo Forms supports the following languages:
English, French, German, Spanish
Q. Does Kizeo Forms support mobile devices?
Kizeo Forms supports the following devices:
Android (Mobile), iPhone (Mobile), iPad (Mobile)
Q. What other apps does Kizeo Forms integrate with?
Kizeo Forms integrates with the following applications:
Dropbox Business, Microsoft Excel, Microsoft Power BI, Microsoft Word
Q. What level of support does Kizeo Forms offer?
Kizeo Forms offers the following support options:
Email/Help Desk, FAQs/Forum, Knowledge Base Software, Phone Support
Related categories
See all software categories found for Kizeo Forms.