About TrackTik
TrackTik is a cloud-based security workforce management software which combines tools for managing security operations and back office tasks.
TrackTik's Guarding Suite includes a live dashboard, client portal, reporting, guard tracking, trends & analytics, guard tour system, and a guarding toolbox. The dashboard allows users to track operations in real-time, with an activity feed of clock-ins/outs, checkpoint scans, videos, reports, and inactive mobile users, in addition to GPS tracking, daily tasks, and live metrics for exceptions, late shifts, and other data. Guard locations can be tracked and monitored, with out-of-zone notifications delivered to users in real-time via SMS and email. The client portal provides clients with secure access to site information, custom incident analytics reports, recorded video documentation, report histories, and real-time site activity.
The Back Office Suite offers tools for managing scheduling and attendance, contracting and invoicing, payroll, business intelligence, and accounting integrations. Client-specific schedules can be created with defined roles and requirements, color-coded guard availability indicators, customizable recurring shift templates, matching processes, and more. Payroll can be managed through payroll and accounting system integrations, with overtime, holiday hours, and paid time off (PTO) tracking, client-specific billing, and multiple payroll cycles. Users can generate a range of report types to assess business performance, profit and loss, and more.
Compare with Popular Alternatives
Key benefits of TrackTik
TrackTik's live dashboard displays action logs including checkpoints, reports, employee clock-ins, and recorded interventions in real-time, and live metrics highlighting exception, late shifts, inactive users, and more.
The Guard Tour system supports barcode, QR code, NFC, and GPS checkpoints, with real-time GPS tracking throughout shifts, and GPS tracks included in automated guard tour summaries.
The report builder allows users to create report templates with mandatory fields, drop-down menus, signature fields, category and incident level-based reporting, and more.
Incidents can be reported across single or multiple locations, with customizable reports and interactive charts including bar charts, pie charts, line charts, heat maps, and area charts.
TrackTik's set of guarding tools includes a message board for communicating with employees, Watch Mode, which enables guards to record videos of incidents, and a panic button which automatically notifies emergency contacts by email, SMS, and in the live dashboard with the GPS location of the device, employee name, and phone number.
Markets
Australia, Brazil, Canada, China, Germany
and 5 others
, United Kingdom, India, Japan, Mexico, United States
Supported Languages
Chinese, English, French, German, Portuguese, Spanish
Compare with Popular Alternatives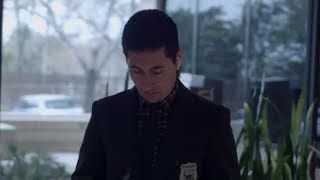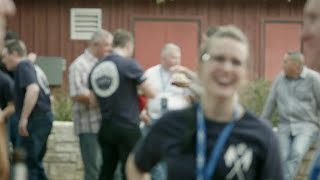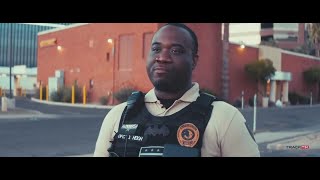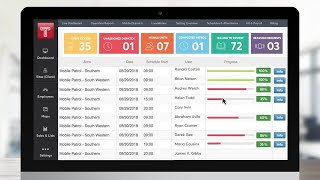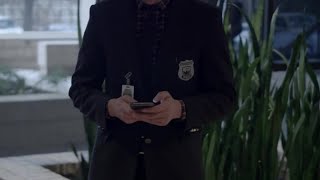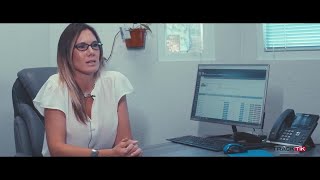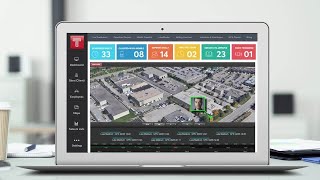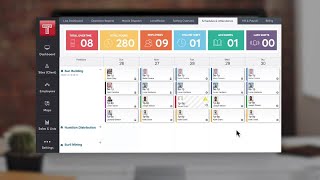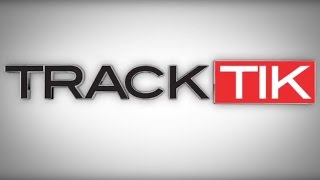 Total features of TrackTik: 97
Accounting Integration
Activity Dashboard
Alarm Management
Alerts/Notifications
Attendance Tracking Software
Audit Management
Automated Scheduling
Badge Management
Billing & Invoicing
Billing Portal
Budgeting/Forecasting
Charting
Client Portal
Commercial Properties
Compliance Management
Contact Database
Contingency Billing
Contract/License Management
Customer Database
Customizable Forms
Customizable Invoices
Customizable Reports
Dispatch Management
Electronic Signature
Employee Database
Employee Management
Employee Scheduling Software
Event Management Software
Exceptions Management
Facility Scheduling
File Storage
Financial Management Software
For Schools
GPS
Group Scheduling
Hourly Billing
ID Scanning
Incident Management Software
Inspection Management
Investigation Management Software
Invoice Creation
Invoice History
Job Management
Labor Forecasting
Location Tracking
Messaging
Mobile Access
Multi-Country
Multi-Currency
Multi-Location
Multi-State
Online Invoicing
Online Time Clock
Payroll Management
Payroll Reporting
Performance Metrics
Pre-Registration
Project Billing
Real Time Analytics
Real Time Data
Real Time Monitoring
Real Time Notifications
Real-time Scheduling
Real-time Updates
Recurring/Subscription Billing
Registration Management
Remote Access/Control
Reporting & Statistics
Reporting/Analytics
Residential Properties
Resource Management Software
Route Management
Route Optimization
Routing
Safety Incident Management
Schedule Distribution
Scheduling Software
Security Management
Self Service Portal
Service History
Shift Swapping
Skills Tracking
Status Tracking
Tax Calculation
Time & Attendance
Time Off Management
Time Tracking Software
Timesheet Management
Training Management
Trend Analysis
Vacation/Leave Tracking
Variable Workforce
Vendor Management Software
Visitor Management Software
Visitor Tracking
Watch List
Work Order Management
HarmonyPSA
#1 Alternative to TrackTik
HarmonyPSA supports the entire business lifecycle, from lead generation to contract renewal. It is designed...
Odoo
#2 Alternative to TrackTik
Odoo is a fully-integrated, customizable, and open-source suite of business applications. A majority of the business...
ServiceWorks
#3 Alternative to TrackTik
ServiceWorks is a cloud-based field operations management solution which provides tools for scheduling, dispatch,...
Jobber
#4 Alternative to TrackTik
Jobber's award-winning software is perfect for home services businesses that want to keep jobs on track and provide a...
Customer Support Software
---
Already have TrackTik?
Software buyers need your help! Product reviews help the rest of us make great decisions.
Write a Review!
Showing 5 reviews of 75
Company size: 1,001-5,000 Employees
Used

Daily

for

1+ year

Review Source
Overall rating
Value for Money

Ease of Use

Customer Support Software
We have developed a true partnership, not just a software vendor.
Reviewed on 2017-10-25
Pros
The product is constantly being improved and developed. It's already state-of-the-art architecture versus many others who use outdated coding languages and databases. Add to that the fact that new features are constantly being released...many of which were built by the CEO himself...and we have a truly flexible end-to-end solution that will continue to meet our greatest business needs.
Cons
It is missing internal audits for quality control and client/employee satisfaction. The reports are really made for client-facing, not for internal control. I hear these features are coming...hopefully soon.
Response from TrackTik Software
Hello Jason, thank you for your generous rating!
We are always adding new and innovative features monthly and are looking forward to our 2018 line-up. We will continue to gather all your feedback and appreciate your support. Cheers!
Industry: Security & Investigations
Company size: 10,000+ Employees
Used

Daily

for

2+ years

Review Source
Overall rating
Value for Money

Ease of Use

Customer Support Software

Likelihood to recommend

7.0

/10
Daily user!!
Reviewed on 2019-10-01
We use it on a daily basis, we execute reports, log our activity on the hour. And many other...
We use it on a daily basis, we execute reports, log our activity on the hour. And many other things. One feature I really find useful, is the fact I can go back and edit reports or logs, and also view others. I can also narrow my past reports history down to categories rather than having to search hours of back logs. Very effective software when trying to report and log activities and reports, as well as time stamps.
Pros
The ease of getting logged in and started. At my job location, all team members use this daily, we login at the beginning of shift, and out at the end. I find it easy to navigate and use the applications within the software.
Cons
I really can't think of any cons about the software, maybe that occasionally it freezes up, but not sure if that's our Network, or the software.
Response from TrackTik Software
Hi there Zachary, many thanks for taking the time to leave some feedback. We're glad that TrackTik supports you in doing your job more effectively and accurately. That has been our mission since we were first founded.
Industry: Public Safety
Company size: 5,001-10,000 Employees
Used

Daily

for

2+ years

Review Source
Overall rating
Value for Money

Ease of Use

Customer Support Software
Have worked in the Security Industry for nearly 20 years and accountability should not put the...
Reviewed on 2017-07-05
If you are serious about providing the best possible service to your clients; then I personally and...
If you are serious about providing the best possible service to your clients; then I personally and professionally suggest that the "Scan Button" option for accountability is junked and a less hazardous (both to the Officers and their company's clients) option for accountability be brought forth that can provide "actual" security to a Security Company's client that does not negate the reason that they are there for.
Pros
This software provides a catch-all for the company. It provides multiple options for assisting Security Officers and their Management team in providing accountability for the client.
Cons
In the Security business you are required to be as random in your foot and vehicle patrols as you can be. However, companies are so terrified about accountability that they ignore the concept of being "random" and the TrackTik system seems to support this. ANYONE, who works in the Security field knows the best way to provide coverage for the client is to be unpredictable and random in foot and vehicle patrols, but if you are using the "Scan Button" option that is part of TrackTik, then you have just failed your client. Because anyone that is observing your Officer for 10 to 15 minutes will be able to discover that while the Officer is trying to be random, there are SPECIFIC places that they will be making a client's property unsecure.
Response from Iris
We appreciate your feedback and understand your concern around keeping the routes as random as possible so not to be tracked by potential threats.
Accountability is a focus of TrackTik's as we aim to streamline our client's processes as much as possible. That being said, we also understand the importance of being unpredictable and random in foot and vehicle patrols, which is why we'd like to suggest the following workflow to help you achieve as much unpredictability as possible.
When you create a tour with multiple checkpoints, these checkpoints can be scanned in any order, the order is not forced. For randomization, TrackTik always proposes to have multiple tours with those checkpoints, varying the order each time. This way you're able to provide randomization in your tours.
We'd love to discuss this further with you so we can help you achieve the level of service you aim to offer. Please email [email protected] and we'll get back to you right away.
Used

Daily

for

2+ years

Review Source
Overall rating
Ease of Use

Customer Support Software
Customer Support Assistance
Reviewed on 2017-05-11
Pros
I emailed customer support yesterday afternoon for help with sending reports. Our rep emailed me back this morning with clearly understandable directions AND even took the time to record a video of the steps. He wasn't patronizing nor did he talk down to me at all. BEST CUSTOMER SERVICE EVER!!!
Cons
You took away my bar graphs on the schedules; I will never forgive you for that. The tiles are clunky and don't show at a glance if we have a gap in coverage.
Response from TrackTik Software
Thank you for the feedback, Elizabeth. We are so pleased to hear about your great experience with our customer support team! Just like our platform, we are always looking at innovative ways to provide the best experience to our customers. Using feedback, we collected, the scheduling module was overhauled; replacing the timeline view with the user-friendly template and live schedules. Our product team has reviewed the feedback you provided so that it can be considered for future developments.
Company size: 1,001-5,000 Employees
Used

Daily

for

6-12 months

Review Source
Overall rating
Value for Money

Ease of Use

Customer Support Software

Likelihood to recommend

9.0

/10
Best in Class Platform
Reviewed on 2018-03-30
Combined services, increased productivity, and increased visibility of security operations.
Combined services, increased productivity, and increased visibility of security operations.
Pros
An end-to-end system that doesn't just cover the bases, but strives to advance the efficiency and effectiveness in the guarding world. The online portal, with permissions for guards, managers, and clients covers all aspects of our business with visibility where it matters most.
The mobile app is a complete solution for on-post or on-patrol security with the ability to create customized reports, perform patrols or guard tours, and track GPS location and geofencing.
We have also had an incredible team help us with our implementation, roll out, and customer support. The team is always in contact with us, quick to respond, and constantly working for us on their end of things.
Cons
We have asked for several additional added features and functionality with the billing platform and reporting that would match more mature operations side of the software.
It is also very difficult to manipulate the schedule, manage employees, and other backend functions from mobile. The current app does not include any backend functionality.
TrackTik FAQs
Below are some frequently asked questions for TrackTik.
Q. What type of pricing plans does TrackTik offer?
TrackTik offers the following pricing plans:
Starting from: US$299.00/month
Pricing model: Subscription
Free Trial: Available
Contact TrackTik for pricing information, or visit: www.tracktik.com/pricing-faq/
Q. What are the main features of TrackTik?
We do not have any information about TrackTik features
Q. Who are the typical users of TrackTik?
TrackTik has the following typical customers:
2-10, 11-50, 51-200, 201-500, 501-1,000, 1,001+
Q. What languages does TrackTik support?
TrackTik supports the following languages:
Chinese, English, French, German, Portuguese, Spanish
Q. Does TrackTik support mobile devices?
TrackTik supports the following devices:
Android (Mobile), iPhone (Mobile), iPad (Mobile)
Q. What other apps does TrackTik integrate with?
TrackTik integrates with the following applications:
Avalara, Criterion HCM, Sage 300cloud
Q. What level of support does TrackTik offer?
TrackTik offers the following support options:
Email/Help Desk, FAQs/Forum, Knowledge Base Software, Phone Support, Chat
Related categories
See all software categories found for TrackTik.