About Marketing 360
Marketing 360 is a technology company that provides business management and marketing software and services for SMBs and franchises. The Marketing 360 platform gives SMBs everything they need to manage and grow their business from a singular platform, including the ability to — build a professional website, accept and manage payments, manage leads and customers, book appointments, monitor reviews, manage social media, syndicate business listings, manage content marketing, run multi-channel digital advertising campaigns, and more. Marketing 360 was founded in 2009 with the mission of enriching communities by helping small businesses grow, and is headquartered in Fort Collins, Colorado, with offices in Austin, Texas.
Pricing starting from:
US$25.00
Key benefits of Marketing 360
Singular platform
Payments
Scheduling & Booking
Invoice
Modern Websites
Markets
Australia, Canada, United Kingdom, United States
Supported Languages
English
Pricing starting from:
US$25.00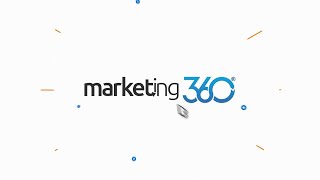 Total features of Marketing 360: 351
2-Way Messaging
A/B Testing
ACH Payment Processing
Access Controls/Permissions
Accounting Integration
Accounting Software
Activity Dashboard
Activity Tracking
Ad hoc Reporting
Advertising Management
Alerts/Notifications
Analytics/ROI Tracking
Appointment Management
Appointment Scheduling Software
Approval Process Control
Archiving & Retention
Attendance Tracking Software
Audience Targeting
Audio File Management
Audit Management
Auto Update
Auto-Responders
Automated Publishing
Automated Responses
Automated Scheduling
Automatic Lead Distribution
Automatic Re-ordering
Barcode / Ticket Scanning
Behavior Analytics
Behavior Tracking
Behavioral Targeting
Benchmarking
Billing & Invoicing
Billing Portal
Booking Management
Booth Rental Management
Brand Tracking
Built-in Accounting
Buy-Here-Pay-Here
CAN SPAM Compliance
CRM Software
Calendar Management
Calendar Sync
Calendar/Reminder System
Call Recording Software
Call Reminders
Call Reporting
Call Tracking Software
Campaign Analytics
Campaign Management Software
Campaign Planning
Campaign Scheduling
Campaign Segmentation
Cash Management
Cataloging/Categorization
Channel Management Software
Charge Capture
Class Scheduling
Click Tracking
Client Database
Client Management
Client Portal
Client Profiles
Collaboration Tools
Collections Management
Commenting/Notes
Commission Management
Communication Management
Communications Management
Competitive Analysis
Confirmation/Reminders
Contact Database
Contact Management Software
Content Library
Content Management System (CMS) Software
Content Publishing Options
Contingency Billing
Contract/License Management
Conversion Rate Optimization
Conversion Tracking
Credit Card Management
Credit Card Processing
Customer Accounts
Customer Database
Customer Engagement Software
Customer History
Customer Journey Mapping
Customer Management
Customer Portal
Customer Segmentation
Customer Service Analytics
Customer Support Software
Customer Surveys
Customizable Branding
Customizable CTAs
Customizable Fields
Customizable Invoices
Customizable Templates
Dashboard Software
Data Import/Export
Data Security
Data Visualization Software
Debit/Credit Card Processing
Design Management
Discount Management
Document Classification
Document Management Software
Document Storage
Donation Management Software
Drag & Drop
Drip Campaigns
Dynamic Content
Electronic Forms
Electronic Payments
Electronic Signature
Email Alerts
Email Campaign Management
Email Management Software
Email Marketing Software
Email Response Control
Email Templates
Email Tracking Software
Employee Management
Employee Scheduling Software
Engagement Analytics
Equipment Tracking
Event Management Software
Event Triggered Actions
FAQ
File Sharing Software
File Transfer
Filtering
For Arborists
For Automotive Dealerships
For Chiropractors
For Religious Organizations
For Salons and Spas
Form Builder
Forms Management
Fraud Detection
Full Text Search
Gamification Software
Geotargeting
Gift Card Management
Goal Setting / Tracking
Google Analytics Integration
Group Posting
Group Scheduling
HIPAA Compliant
Hourly Billing
Image Editing
Image Library
In-Person Payments
Interaction Tracking
Interaction Tracking
Internal Chat Integration
Inventory Control Software
Inventory Management Software
Invoice Creation
Invoice History
Invoice Management
Invoice Processing
Job Management
Job Scheduling
Keyword Filtering
Keyword Rank Tracking
Keyword Research Tools
Keyword Tracking
Kitting
Knowledge Management Software
Labor Rates
Landing Pages/Web Forms
Lead Capture Software
Lead Distribution
Lead Generation Software
Lead Management Software
Lead Nurturing Software
Lead Qualification
Lead Segmentation
Link Management
List Management
Localization Automation
Loyalty Program
Maintenance Scheduling
Marketing Automation Software
Marketing Calendar
Mass Texting
Media Library
Member Communication
Member Directory
Member Portal
Membership Management Software
Message Personalization
Mobile Access
Mobile App
Mobile Commerce
Mobile Coupons
Mobile Keywords
Mobile Optimized Emails
Mobile Payments
Mobile Retargeting
Moderation
Monitoring
Multi-Account Management
Multi-Campaign
Multi-Channel Communication
Multi-Channel Management
Multi-Channel Marketing
Multi-Currency
Multi-Location
Multi-Store
Multiple Payment Options
Multiple Site Management
Multivariate Testing
New Car Dealer
Online Booking
Online Booking Tools
Online Calendar
Online Giving
Online Invoicing
Online Payments
Online Store
Online Store Builder
Order Management Software
PCI Compliance Software
Pageview Tracking
Partial Payments
Patient Management Software
Patient Records Management
Payment Fraud Prevention
Payment Processing Services Integration
Payment Processing Software
Payment Reminders
Payroll Management
Performance Metrics
Personalization Software
Photos / Images
Pipeline Management
Pledge Management
Point of Sale (POS)
Polls/Voting
Post Management
Post Scheduling
Practice Management
Pre-built Templates
Product Configurator Software
Profitability Analysis
Project Billing
Project Management Software
Promotions Management
Prospecting Tools
Publishing Options
Quotes/Estimates
Real Time Analytics
Real Time Data
Real Time Editing
Real Time Notifications
Real Time Reporting
Receipt Management
Recurring Appointments
Recurring/Subscription Billing
Referral Tracking
Reminders
Reporting & Statistics
Reporting/Analytics
Request Escalation
Rescheduling
Reservations Management
Response Management
Responsive
Returns Management
Review Generation
Review Monitoring
Reviews Management
Role-Based Permissions
Room Booking
Routing
SEO Management
SMS Messaging
SMS Reminders
Sales Analytics
Sales Floor Management
Sales Pipeline Management
Sales Reports
Scheduled Messaging
Scheduling Software
Search Marketing
Search/Filter
Segmentation
Self Service Portal
Sentiment Analysis
Separate Checks
Service Department
Service History
Shipping Management
Shopping Cart Software
Shortcodes
Site Search Tracking
Small Group Management
Social Advertising
Social Marketing
Social Media Integration
Social Media Monitoring Software
Social Media Retargeting
Social Performance Management
Social Promotion
Source Tracking
Spam Blocker
Spend Analysis
Split Checks
Staff Management
Status Tracking
Subscriber Management
Tagging
Task Management Software
Tax Calculation
Team Management Software
Technician Management
Template Management
Templates
Territory Management
Text Editing
Text-to-Win
Time Tracking Software
Time on Site Tracking
Tips Management
Transaction History
Transaction Monitoring
Treatment Planning
Trend Analysis
Used Car Dealer
User Interaction Tracking
Version Control
Video Management Software
Video Support
Visitor Tracking
Visual Analytics
Volunteer Management Software
WYSIWYG Editor
Wait List Management
Web Forms
Web Traffic Reporting
Web-based Deployment
Website Analytics
Website Integration
Website Management
Website Visitor Tracking
Work Order Management
Workflow Management Software
Worship Planning
eCommerce Management
Zoho CRM
#1 Alternative to Marketing 360
Zoho CRM is a cloud-based customer relationship management (CRM) software that helps businesses of all sizes close...
Odoo
#2 Alternative to Marketing 360
Odoo is a fully-integrated, customizable, and open-source suite of business applications. A majority of the business...
Bitrix24
#3 Alternative to Marketing 360
Bitrix24 is a free cloud & open source collaboration platform providing CRM, document management, tasking, time...
monday.com
#4 Alternative to Marketing 360
monday.com is a cloud-based Work OS, where teams create workflow apps in minutes to run their processes, projects, and...
Customer Support Software
---
Already have Marketing 360?
Software buyers need your help! Product reviews help the rest of us make great decisions.
Write a Review!
Showing 5 reviews of 903
Used

Daily

for

6-12 months

Review Source
Overall rating
Value for Money

Ease of Use

Customer Support Software

Likelihood to recommend

10.0

/10
Great Team of Professionals to Work With
Reviewed on 2018-06-21
It all works together. That is incredibly important. You need all your sources to be able to come...
It all works together. That is incredibly important. You need all your sources to be able to come into one location and be tracked. Leads are the businesses life blood.If you can't track everything you do, you are just shooting in the dark.
Pros
Most small businesses have a person to do their website, another to do their social media. Working with the team at Marketing 360 I have an expert in every field working on my businesses that are working together. They created a great logo, an incredible website that I have received major accolades for, social media, blogs, videos, etc. that all work together to make my business look professional and keep me on page one for all my keywords. Then they do all the things I hate doing like setting up and populating my CRM. They provide a calendar where my assistance can update my calendar. Then they do something most small businesses never do; they track EVERYTHING. We know immediately when something is working or not working. Most businesses are just shooting in the dark. This process take a while. If you only tried Marketing 360 for 6 months, you haven't given it a fair shake. Marketing takes a while. I know. I have been doing marketing for several years. It takes time to dial it in. Time busy business people do not have. That why I turned 99% of my marketing over to a TEAM, the team of Marketing 360; They work together to bring me customers and brand my business with a consistent message.
Cons
I wish the calendar would tie into my other calendars. Other than that, I have been very satisfied with Marketing 360 and the software.
Response from Madwire
Roy, thank you so much for your review and feedback. We appreciate and value the feedback. All ships rise together and we are excited to work with you and build your business up continuously. Thanks for your business.
Industry: Hospitality
Company size: Self Employed
Used

Other

for

Free Trial

Review Source
Overall rating
Value for Money

Ease of Use

Customer Support Software

Likelihood to recommend

10.0

/10
Marketing 360 Review
Reviewed on 2021-02-04
SOLD PENDING BUDGET ABUNDANCE!
SOLD PENDING BUDGET ABUNDANCE!
Pros
I'll be honest, I haven't began diving into the product yet! I am still working on including the pricing into my budget! However, I would like to give anecdotes to [SENSITIVE CONTENT HIDDEN] for his Customer Service experience I received..
- [SENSITIVE CONTENT HIDDEN] responded to my inquiry about pricing with in the hour which is saying a lot in my perspective since I am just a small 1 woman team for my business..
- So that says to me they care about each client, and truly figuring out solutions for even us 1 woman teams! - I felt comfortable the entire time honestly it felt as if we had become new friends by the end of the experience..
- He was very transparent about what the pricing would and wouldn't include, and wasn't trying to just solicit business to add new accounts! ( I felt like I actually learned from the experience)
- He allowed me to ramble about my life for a moment!!! ( Lol this felt good! As an entrepreneur everyday is a new challenge, things to accomplish, and goal to meet.. So have a few venting moments about entrepreneurship was super helpful)
- Even though the plan is currently out of my price budget, It soon will be, and just based on [SENSITIVE CONTENT HIDDEN] I won't be looking further for any marketing needs!!!
- I didn't feel judged or as if my inquiry wouldn't hold value for not having budget flexibility at the moment..
So, based on my initial Customer Service experience I'm already sold!! I need [SENSITIVE CONTENT HIDDEN] on my team to help build my empire for sure!!
Cons
N/a because i haven't started working with it yet!
Response from Madwire
This is amazing feedback, Jasmine. Thank you so much for taking the time to comment about your experience.
I hope you're enjoying all the free tools and we're really excited for the chance to get to work with you, now or in the future.
Thank you again!
Industry: Medical Practice
Company size: Self Employed
Used

Daily

for

2+ years

Review Source
Don't Trust Them
Reviewed on 2018-07-20
Overall do not trust this company. You can say they don't know what they are doing when it comes to...
Overall do not trust this company. You can say they don't know what they are doing when it comes to ads. They screwed me over on their sales pitch and nothing they said they would do to my website was carried over into their work. Plugins were deactivated and deleted from my website when we were done.
Pros
Prior to signing up with this company their sales team was contacting me almost everyday with their pressure sales tactics. "What's taking you so long to finish what you're doing with your website". So many statements like that which then lead them to say they could do what was needed. Which they didn't. There wasn't one good thing about this company. Ads were late, not promoted, graphic design was poor quality and no imagination.
Cons
We planned on launching the first ads campaign on Black Friday and they missed the launch. Their excuse was they were snowboarding. They didn't think it was a big deal and brushed it off.
I signed up with them because their sales department said they could help me with my website. I needed video integration, stats and a email pop up. They were confident prior to signing their contract that they could do it until after I paid them.
Prior to signing their contract I ran my own ads for 3 weeks on Google and I brought 30,000 visitors to my website with a average stay of 5 minutes. In their 4.5 months of ads they brought a total of 3,500 visitors with a average stay of .5 seconds.
Nothing they said in the beginning was carried over into their advertising strategies.
Zero remarketing was done the majority of the money spent was on Facebook. When you sign up with them you basically pay for someone to take a image off Google and add caption to it. That is all they did.
When I was done with their advertising I had a lot of plugins (wordpess) deactivated prior to them leaving my website. They were also following random people on Instagram.
Response from Rachel
Hi Tyler, Thank you for providing your feedback. It disappoints us you feel this way and would like to address your concerns. We developed a marketing game plan for one of your two businesses, and we trusted the information you gave us was up-front and correct. Just before signing on, you made the decision to change which business you would be bringing on board with us but chose to utilize a marketing strategy developed for your other business. The planned Black Friday campaign was, in fact, ready to launch, pending your final approval. We made multiple attempts to reach you for final approval well in advance of Black Friday. However, you weren't able to respond to us until the Monday following Black Friday. It also seems that either your analytics are off, or you misrepresented your previous marketing strategy to our team. 30,000 visitors in three weeks via Google ads would indicate you spent more on ads in two days, before hiring us, than what you invested into your ads over the course of our four month (not 2+years) relationship. We agree that trust is important in a partnership, and we'd likely agree it must go both ways. We work hard for our clients. We're sure you do as well. We wish you the best moving forward.
Industry: Marketing & Advertising
Company size: 2-10 Employees
Used

Daily

for

2+ years

Review Source
Overall rating
Value for Money

Ease of Use

Likelihood to recommend

9.0

/10
Marketing that comes full circle ;)
Reviewed on 2018-12-05
When they say they are the #1 marketing platform for small business, I truly believe they are...
When they say they are the #1 marketing platform for small business, I truly believe they are right. I have been using Marketing 360 for years, and without it I would not have been able to build my company providing consultant marketing work for small business to what it is today!
Pros
Marketing 360 does most of the work for you; sign up your business and you get paired with a marketing consultant on their end, who helps you break down all the metrics provided through their platform. Their visual representations are far superior to any marketing software I have seen -- think Google analytics, but more visually appealing.
Cons
I am sure it has a bit of a steep learning curve for new users & non-marketers. We used to give clients a portal to check out their businesses' marketing needs, etc. first hand -- but some complained that it was over-complicated, so we do not provide these anymore. However, as a graduate in Marketing at MSU, I had not problem navigating any of the resources provided; I am sure that any new user could learn the process within days.
Industry: Entertainment
Company size: 2-10 Employees
Used

Daily

for

1+ year

Review Source
Overall rating
Value for Money

Ease of Use

Customer Support Software

Likelihood to recommend

10.0

/10
This is how digital marketing should be!
Reviewed on 2018-08-29
I have recommended marketing 360 to a number of clients. I like that the team is responsive to all...
I have recommended marketing 360 to a number of clients. I like that the team is responsive to all requests, I like that the CRM is very easy to use and that the emails can be automated based on various selections. It is a great platform for digital marketing for any sized business.
Pros
I like that I can see very clearly what the cost of each component of the digital program is. The CRM is very easy to use and allows us to maximize each lead.
Cons
I wish there were some additional automations available.
Response from Madwire
Hi Joanna! I really appreciate you taking the time to leave us such a great review. When we first went about building the Marketing 360® platform it was really important to us to make sure that not only was every aspect of your digital marketing visible, but that it was also actionable. I love to hear that you're using the CRM as well, as that is a huge opportunity many business owners miss out on.
What sort of additional automations would you like to see in future iterations? We're always looking for feedback on new features and functionality we can add. Your Marketing Executive, Joey, would be happy to pass those requests on to our R&D team for review.
Thanks again! It's been a pleasure working with you and I know we'll be great partners for years to come. :)
Marketing 360 FAQs
Below are some frequently asked questions for Marketing 360.
Q. What type of pricing plans does Marketing 360 offer?
Marketing 360 offers the following pricing plans:
Starting from: US$25.00
Pricing model: Free
Free Trial: Available
Q. What are the main features of Marketing 360?
We do not have any information about Marketing 360 features
Q. Who are the typical users of Marketing 360?
Marketing 360 has the following typical customers:
Self Employed, 2-10, 11-50, 51-200, 201-500, 501-1,000, 1,001+
Q. What languages does Marketing 360 support?
Marketing 360 supports the following languages:
English
Q. Does Marketing 360 support mobile devices?
Marketing 360 supports the following devices:
Android (Mobile), iPhone (Mobile), iPad (Mobile)
Q. What other apps does Marketing 360 integrate with?
Marketing 360 integrates with the following applications:
BigCommerce, Booker, Enecto Web Leads, Facebook, Google Ads, Google Analytics, LinkedIn for Business, Shopify, Solid Commerce, WooCommerce, Yahoo Small Business, Yotpo
Q. What level of support does Marketing 360 offer?
Marketing 360 offers the following support options:
Email/Help Desk, Knowledge Base Software, Phone Support, Chat
Related categories
See all software categories found for Marketing 360.