Smartsheet
An online work execution platform for any size organization.
About Smartsheet
Smartsheet is a SaaS, enterprise-ready cloud app for work management and collaboration, trusted by more than 80,000 businesses and millions of users in over 175 countries.
Regarded for its online project management, collaboration, and file sharing features, Smartsheet's intuitive spreadsheet-like app is used broadly to track and manage diverse types of work including: team projects and task lists, customer information, sales pipelines, event schedules, and business processes. The Smartsheet platform offers tools for workflow automation, content collaboration, forms management, project management, activity logging, scheduling, real time data tracking, and more.
Customers can access their accounts online or through integrations with leading web services. Smartsheet is a top-rated online project management solution for Google Apps and Salesforce, and is also integrated with leading web apps such as Box, Dropbox and Zapier. The Smartsheet API also allows users to integrate the system with their existing workflows.
Since 2006, Smartsheet has established a proven track record for ease of use, security, and system availability. Customers include small and medium businesses, Fortune 500 companies, and academic institutions, as well as local and federal government agencies.
Pricing starting from:
US$9.00/month
Free Version

Free Trial

Subscription
Top 5 alternatives to Smartsheet
Key benefits of Smartsheet
Seamless integration with Google Apps:
- Sign in with your Google account info
- Sync with Google Calendar
- Works with Google Drive: attach Drive files to any row in Smartsheet
- Update project info from Gmail
- Import/Export between Google Spreadsheet and Smartsheet
- Import Google Contacts
- Open attached Microsoft Project and Excel files in Google Drive
Salesforce integration:
Smartsheet and Salesforce work together for ultimate productivity. Link project sheets to Salesforce accounts, contacts, opportunities or cases for real-time collaboration on project status, files, and discussions. Other perks include:
- Single sign-on from Salesforce
- Create new project sheets from Salesforce
- Link to existing project sheets
- Access key project sheets from any Salesforce account, contact, opportunity or case.
Box integration:
Collaboration takes on new meaning with the Smartsheet and Box integration. The cloud apps are easy to use together and offer instant value. Teams can quickly share and collaborate on files related to specific projects with internal staff as well as external teams, including vendors clients and contractors. Some other benefits include:
- Perfect for the Small Teams or Large Enterprise: Smartsheet and Box are easy to use, don't require IT to install or manage, and immediately deliver value to users
- Add Structure, Save Time: Access files from Box in the context of your project or task
- No Need to Upload New Versions: All changes made to documents in Box are instantly available in Smartsheet
- Share Files with Teams Near and Far: Smartsheet's project sharing and row sending capabilities allow you to share files in Box with other team members with a click of the mouse
- A Little or A Lot: Link a specific document - or an entire folder of documents - to your Smartsheet project
Typical Customers
Freelancers

Small Businesses

(2-50)

Mid-size Companies

(51-500)

Large enterprises

(500 and more)
Supported Languages
English, French, German, Italian, Portuguese and 2 others
Pricing starting from:
US$9.00/month
Free Version

Free Trial

Subscription
Top 5 alternatives to Smartsheet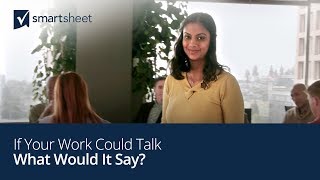 Total features of Smartsheet: 220
API
Access Controls/Permissions
Activity Dashboard
Activity Planning
Activity Tracking
Ad hoc Reporting
Agile Methodologies
Alerts/Notifications
Analytics
Approval Process Control
Approval Workflow
Asset Tracking Software
Assignment Management
Audit Trail
Availability Management
Backlog Management
Bar Chart
Bed Management
Bid Management
Billing & Invoicing
Brainstorming
Brand Management Software
Budget Management
Budgeting/Forecasting
Bug Tracking Software
Business Process Automation
CRM Software
Calendar Management
Calibration Management Software
Campaign Analytics
Campaign Management Software
Campaign Planning
Capacity Management
Change Management Software
Change Order Management
Channel Management Software
Charting
Claims Management Software
Client Management
Client Portal
Collaboration Tools
Color Codes/Icons
Commenting/Notes
Commercial
Committee Management
Communication Management
Compliance Tracking
Contact Database
Contact Management Software
Content Management System (CMS) Software
Contract/License Management
Contractor Management Software
Cost-to-Completion Tracking
Create Subtasks
Customizable Dashboard
Customizable Fields
Customizable Reports
Customizable Templates
Dashboard Creation
Dashboard Software
Data Connectors
Data Import/Export
Data Synchronization
Data Tabulation
Data Visualization Software
Deadline Management
Dependency Tracking
Digital Asset Management Software
Discussions/Forums
Display Ad Management
Document Management Software
Document Review
Document Storage
Drag & Drop
Due Date Tracking
EMR/EHR
Electronic Data Capture Software
Email Management Software
Email Reminders
Employee Management
Equipment Tracking
Event Calendar
Expense Management
Expense Tracking
Expiration Management
Feedback Management
File Management
File Sharing Software
File Storage
File Transfer
Financial Management Software
Financial Reporting Software
For AEC Industry
For IT Project Management
Forms Automation Software
Forms Creation & Design
Forms Management
Functions/Calculations
Gantt/Timeline View
Goal Setting/Tracking
HIPAA Compliant
Idea Management Software
Incident Reporting
Inventory Management Software
Issue Management
Issue Tracking Software
Job Scheduling
KPI Monitoring
Kanban Board
Key & Lock Management
Lab Information Management
Lead Management Software
License Verification
Marketing Calendar
Marketing Reports
Markup Tools
Media Planning
Milestone Tracking
Mobile Access
Mobile Dashboards
Multi-Campaign
Multi-board
Multiple Projects
Negative Feedback Management
Online Applications
Parent Task
Patient Management Software
Patient Records Management
Payroll Management
Percent-Complete Tracking
Permit Management
Physician Management
Policy Management Software
Portfolio Management
Preventive Maintenance Software
Prioritization
Private Dashboards
Process Change Tracking
Process Modeling & Designing
Product Lifecycle Management Software
Product Roadmapping
Progress Tracking
Project Management Software
Project Planning Software
Project Planning/Scheduling
Project Scheduling
Project Time Tracking
Project Tracking Software
Projections
Public Dashboards
Quotes/Estimates
RFI & Submittals
ROI Tracking
Real Time Data
Real Time Notifications
Real-time Updates
Recurring Tasks
Reminders
Remote Access/Control
Reporting & Statistics
Reporting/Analytics
Reporting/Project Tracking
Request Management
Requirements Management Software
Rescheduling
Residential
Resource Management Software
Resource Scheduling
Retrospectives Management
Risk Management Software
Roadmapping
Role-Based Permissions
Rules-Based Workflow
SSL Security
Sales Reports
Scheduled/Automated Reports
Scheduling Software
Search/Filter
Secure Data Storage
Service History
Single Page View
Single Sign On Software
Skills Tracking
Spend Management Software
Spreadsheet View
Sprint Planning
Staff Calendar
Status Tracking
Strategic Planning Software
Subcontractor Management
Supports Scrum
Surveys & Feedback
Tagging
Task Board View
Task Editing/Updating
Task Management Software
Task Planning
Task Progress Tracking
Task Scheduling
Task Tagging
Team Management Software
Technician Management
Template Management
Templates
Testing/QA Management
Third Party Integrations
Third-Party Integration
Time & Expense Tracking
Time Tracking Software
To-Do List
Traditional Methodologies
Version Control
Visual Workflow Management
Visualization
Web Forms
Widgets
Work History
Work Order Management
Workflow Configuration
Workflow Management Software
Airtable
#1 Alternative to Smartsheet
Airtable is a mobile friendly organization & collaboration platform designed to provide any sized team with the tools...
Jira Workflow Steps for Slack
#2 Alternative to Smartsheet
Workflow Steps for Jira brings Jira to your Slack workflows. It allows everyday users to create their own integrations...
Deltek Ajera
#3 Alternative to Smartsheet
Deltek Ajera is a project management solution that helps businesses streamline processes related to project accounting,...
Zoho CRM
#4 Alternative to Smartsheet
Zoho CRM is a cloud-based customer relationship management (CRM) software that helps businesses of all sizes close...
Customer Support Software
---
Already have Smartsheet?
Software buyers need your help! Product reviews help the rest of us make great decisions.
Showing 5 reviews of 2,829
Industry: Hospital & Health Care
Company size: 501–1,000 Employees
Used

Daily

for

1+ year

Review Source
Overall rating
Value for Money

Ease of Use

Customer Support Software

Likelihood to recommend

10.0

/10
Versatile and Powerful Tool
Reviewed on 12/6/2019
My company was already using Smartsheet for basic task tracking when I started. Upon discovering...
My company was already using Smartsheet for basic task tracking when I started. Upon discovering how we could use dashboards, our utilization took off! We have now designed solutions for departments company-wide, improving management's visibility to workloads and processes. It's impressive how many problems Smartsheet has been able to solve.
Pros
- Ease of Use - No need to involve programmers to create custom solutions
- Versatility - customizable sheets and dashboards for different departments and needs
- Support - AMAZING user forum, help pages, support department
Cons
Row and cell link limitations - I bump up against the cell link limitations often, although I can work around them by saving my metrics into multiple sheets.
Industry: Computer Software
Company size: 1,001–5,000 Employees
Used

Daily

for

2+ years

Review Source
Overall rating
Value for Money

Ease of Use

Customer Support Software

Likelihood to recommend

9.0

/10
Keeps us on track with our projects
Reviewed on 6/5/2022
People who already know Excel will like the ease with which they can get started, but if they're...
People who already know Excel will like the ease with which they can get started, but if they're willing to dive further, they'll find many more useful advanced capabilities like automation. It has a lot of power. The preconfigured templates are excellent for getting you up and running quickly. The forms are simple to create and distribute. There is a significant amount of manual labor eliminated by the workflow automation. The design of the dashboards is superb.
Pros
Using Smartsheets is the best way for me to keep track of my progress, interact with my clients, and make my work visible to my boss. Tracking progress and keeping track of projects and todos has been a big help to me with the aid of Smartsheet. Increasing the level of transparency for the company's top brass as well as its customers.
Cons
There isn't anything I don't like about Smartsheet at this stage in our journey. We've only scratched the surface of what Smartsheet can achieve for our teams, but the value and efficiency it's provided us go well beyond what a shared spreadsheet or file could ever provide.
Industry: Airlines/Aviation
Company size: 2–10 Employees
Used

Daily

for

1-5 months

Review Source
Overall rating
Value for Money

Ease of Use

Customer Support Software

Likelihood to recommend

8.0

/10
Best Project Management
Reviewed on 2/27/2023
My overall experience with Smartsheet has been excellent. As a project manager, I have used several...
My overall experience with Smartsheet has been excellent. As a project manager, I have used several project management tools over the years, and Smartsheet stands out as one of the best. The software is incredibly versatile, and its features have helped me streamline my workflow and improve collaboration with my team members.
Pros
I can confidently say that it is one of the best project management and collaboration tools available in the market. What I liked most about this software is its user-friendly interface and robust features that make it easy to use and navigate.The software offers a variety of templates that help in creating different types of projects quickly and efficiently. Additionally, the platform is customizable, so I can tailor it to my specific needs and preferences. The drag-and-drop functionality makes it easy to move tasks and deadlines around, which helps me stay on top of my work.The real-time collaboration feature is another significant advantage of Smartsheet. This allows me to work together with my team members seamlessly, share documents, and give feedback in real-time. The software also provides automated notifications, which keep me updated about any changes made by my team members.Furthermore, the software's reporting and visualization capabilities are impressive. I can create custom charts, graphs, and dashboards that help me track progress, identify areas of improvement, and make data-driven decisions.Overall, Smartsheet is an excellent software that has helped me improve my productivity and streamline my workflow. I would highly recommend it to anyone looking for a powerful project management and collaboration tool.
Cons
While Smartsheet is undoubtedly a great project management and collaboration tool, there are a few things that I didn't like about the software. The first thing that comes to mind is the pricing. While the software offers a lot of features, it can be quite expensive, especially for small businesses or individual users.Another thing that I found slightly inconvenient is the lack of integration with other third-party tools. Although the software does offer integration with some popular apps like Google Drive and Dropbox, there are still some essential tools that are not yet supported. This can make it difficult to manage everything in one place, which can be time-consuming.The software can also be overwhelming for new users. While the platform is user-friendly and intuitive, there are so many features that it can take some time to get used to all of them. Although the software provides various tutorials and resources, it can still be a bit daunting for those who are not tech-savvy.
Industry: Entertainment
Company size: 10,000+ Employees
Used

Daily

for

6-12 months

Review Source
Overall rating
Ease of Use

Likelihood to recommend

2.0

/10
Not a great experience
Reviewed on 3/8/2023
Pros
There honestly wasn't much I liked about using this for the projects I worked on. I only started to get a better handle of it towards the end of my time there but did not enjoy the experience at all.
Cons
I was never onboarded into this software so maybe that had something to do with it but it was extremely confusing the way it was set up in my company. I think when you're working remotely and there's no active onboarding process to learn certain things and you're forced to learn in real-time that can put a lot of unnecessary stress on you.
Industry: Construction
Company size: 1,001–5,000 Employees
Used

Daily

for

2+ years

Review Source
Overall rating
Value for Money

Ease of Use

Customer Support Software

Likelihood to recommend

10.0

/10
All the tools you need for project management and reporting in one easy-to-use platform
Reviewed on 12/20/2022
SmartSheet helped us automate the process of preparing and following up workflow charts, we also...
SmartSheet helped us automate the process of preparing and following up workflow charts, we also have a database of all project activities that we follow, updating tasks has become simpler, and reporting has become more flexible so that all members can collaborate in preparing them.
Pros
I really appreciate SmartSheet's communication tools, ready-made templates, and templates that make it easy for teams to manage and track multiple projects simultaneously on a single platform. I really like the ease of moving between cells and customizing columns to suit the nature of the projects we are working on. The dashboard is very distinctive and it is enough to look at it to know a lot, where we can find the activities to follow up, as well as colleagues' updates, as well as the reports that we are required to help prepare. It is great to have a project management system such as SmartSheet, as it allows all members to collaborate when preparing workflow charts, and also allows everyone to follow schedules during implementation, which helps keep everyone on the same track, so that they assign control of critical activities first, which leads to the result Results beyond expectations.
Cons
I haven't experienced any downsides yet, as all the tools are easy to use. I just need the effective and efficient use of SmartSheet to complete all colleagues required simple exercises that did not take much time.
Smartsheet FAQs
Below are some frequently asked questions for Smartsheet.
Q. What type of pricing plans does Smartsheet offer?
Smartsheet offers the following pricing plans:
Starting from: US$9.00/month
Pricing model: Subscription
Free Trial: Available
Plans start at $7.00/mo. Pricing is per user per month. Rates shown are when paid annually. Nonprofit, schools, gov't agency receive additional discounts on annual plans.
Q. Who are the typical users of Smartsheet?
Smartsheet has the following typical customers:
Self Employed, 2–10, 11–50, 51–200, 201–500, 501–1,000, 1,001–5,000
Q. What languages does Smartsheet support?
Smartsheet supports the following languages:
English, French, German, Italian, Portuguese, Russian, Spanish
Q. Does Smartsheet support mobile devices?
Smartsheet supports the following devices:
Android (Mobile), iPhone (Mobile), iPad (Mobile)
Q. What other apps does Smartsheet integrate with?
Smartsheet integrates with the following applications:
123FormBuilder, Azuqua, Backupify, Bitium, Box, Centrify Identity Service, DocuSign, Domo, Dropbox Business, Easy Insight, Egnyte, Evernote Teams, Formstack Forms, Gmail, Google Calendar, Google Drive, Google Workspace, Harvest, Jira, Klipfolio, Mailchimp, Marketo Engage, Meisterplan, Microsoft 365, Microsoft Azure, Microsoft Excel, Microsoft Outlook, Microsoft Power BI, Okta, OneDrive, OneLogin, Qlik Sense, Quip, Salesforce Service Cloud, ServiceNow, Skype for Business, Slack, TIBCO Spotfire, Tableau, VMware Horizon, Workplace from Meta, Zapier
Q. What level of support does Smartsheet offer?
Smartsheet offers the following support options:
Email/Help Desk, Knowledge Base Software, Phone Support, Chat
Related categories
See all software categories found for Smartsheet.