About Odoo
Odoo is a customizable, open-source business applications suite which covers needs such as customer relationship management (CRM), sales, enterprise resource planning (ERP), project management, manufacturing, inventory management, point of sale (POS), accounting, and more. Odoo is designed to meet company needs regardless of size and budget, and can be installed on-premise or hosted in the cloud.
Odoo's website apps allow users to build custom sites using a drag-and-drop editor. Calls to action, company blogs, customer portals, and other features can be added as required. The built-in SEO tool automatically optimizes websites and manages technical 301 redirects, Google schemas, page speeds, sitemaps, and more. The eCommerce app enables online selling through custom product pages and integrations with payment gateways and shipping carriers.
Odoo CRM allows sales teams to keep track of their top leads and opportunities. Users can personalize their sales cycle, take control of their statistics, forecasts and create marketing campaign automation to increase their sales performance. The subscriptions app lets users manage subscribers and setup recurring billing, and includes analysis tools designed to provide users with a clear overview of their business.
Odoo Accounting helps users to manage daily accounting easily with tools including bank synchronization, reconciliation, invoicing, expense management, and dynamic statements. Odoo Inventory enables warehouse managers to maximize inventory efficiency by reducing stock levels and avoiding stock-outs. Other operations apps cover timesheets, purchasing, projects, documents, and helpdesks.
Odoo offers human resource (HR) apps for managing recruitment, employees, vacation/leave, appraisals, and vehicle fleets. The suite also includes communication apps, electronic signature capture, marketing tools, manufacturing apps, a point of sale (POS), and more.
Key benefits of Odoo
-Integration: Odoo offers fully integrated solutions that allow you to run your business more efficiently (all from one place).The communication within Odoo apps is seamless across departments allowing your team to avoid common problems (like having extra inventory sitting in your warehouse for months or connecting your sales to your accounting).
-Scalability: Grow your business, one app at the time. Add new apps/users as your company expands its business functions and needs. With Odoo sky is the limit. We work together with companies from all industries and sizes.
-Customization: Odoo is the only business software company that shares its full source code, allowing users to customize modules depending on their unique business needs. Take advantage of having an open source software and create the perfect software for your business.
-Easy-to-use: Odoo's interface and apps were designed to be easy-to-use and don't require technical knowledge. Multiple features throughout the software like intuitive dashboards and drag-and-drop menus easily help you manage complex business flows.
-Boost Efficiency: A suite of fully integrated business apps allows your company to run more smoothly and lean. Odoo helps you automate tedious and time-consuming processes so you can spend more time growing your business.
Markets
United Arab Emirates, Argentina, Austria, Australia, Bangladesh, Belgium, Bahrain, Brazil, Canada, Switzerland, Chile, China, Colombia, Germany, Denmark, Egypt, Spain, Finland, Fiji, France, United Kingdom, Hong Kong SAR China, Indonesia, Ireland, India, Iran, Italy, Jordan, Japan, Cambodia, Kuwait, Lebanon, Liechtenstein, Luxembourg, Monaco, Myanmar (Burma), Mongolia, Maldives, Mexico, Malaysia, Netherlands, Norway, New Zealand, Oman, Peru, French Polynesia, Papua New Guinea, Philippines, Pakistan, Puerto Rico, Portugal, Qatar, Romania, Saudi Arabia, Solomon Islands, Sweden, Singapore, Syria, Thailand, Taiwan, United States, Vietnam, Yemen, South Africa and 59 others
Supported Languages
Arabic, Chinese, Czech, Danish, Dutch, English, Finnish, French, German, Hebrew, Hungarian, Indonesian, Italian, Japanese, Korean, Norwegian, Polish, Portuguese, Russian, Spanish, Swedish, Thai, Turkish, Ukrainian, zh-hant and 20 others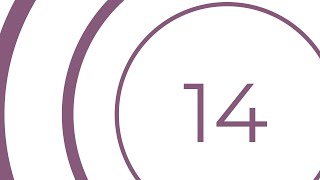 Total features of Odoo: 372
360 Degree Feedback Software
AB Testing
ACH Payment Processing
API
Access Controls/Permissions
Accounting Integration
Accounting Software
Accounts Payable Software
Accounts Receivable Software
Action Management
Activity Dashboard
Activity Management
Activity Tracking
Agile Methodologies
Aging Tracking
Alerts / Escalation
Alerts/Notifications
Applicant Tracking Software
Application Management
Appointment Management
Approval Process Control
Approval Workflow
Asset Lifecycle Management
Asset Tracking Software
Attendance Management
Attendance Tracking Software
Audit Management
Audit Trail
Authentication Software
Auto-Responders
Automated Quoting
Automated Routing
Automated Scheduling
Automatic Billing
Backorder Management
Bank Reconciliation
Barcode / Ticket Scanning
Barcode Printing
Barcode Recognition
Barcoding/RFID
Batch Processing
Benefits Management
Bid Management
Bill of Material Analysis
Billing & Invoicing
Billing Portal
Bills of Material
Budget Management
Budgeting/Forecasting
Buy Side (Suppliers)
CPA Firms
CRM Software
Calendar Management
Calendar Sync
Calendar/Reminder System
Campaign Analytics
Campaign Management Software
Cancellation Management
Capacity Planning Software
Cash Management
Cataloging/Categorization
Change Management Software
Chat/Messaging
Check Writing
Check-in/Check-out
Client Management
Client Portal
Collaboration Tools
Commenting/Notes
Communication Management
Compatibility Testing
Compensation Management Software
Completion Tracking
Compliance Management
Configurable Workflow
Contact Database
Contact Management Software
Content Management System (CMS) Software
Contingency Billing
Contract Drafting
Contract Lifecycle Management Software
Contract/License Management
Conversion Tracking
Core Accounting
Cost Tracking
Cost-to-Completion Tracking
Credit Card Processing
Custom Development
Customer Database
Customer History
Customer Segmentation
Customizable Branding
Customizable Fields
Customizable Forms
Customizable Invoices
Customizable Templates
Data Extraction Software
Data Import/Export
Data Modeling
Data Visualization Software
Debugging
Delivery Tracking
Demand Forecasting
Deployment Management
Design Management
Digital Signature Software
Discount Management
Dispatch Management
Distribution Management
Document Management Software
Document Storage
Document Templates
Drag & Drop
Duplicate Payment Alert
EDI Software
Electronic Payments
Electronic Signature
Email Management Software
Email Marketing Software
Email Templates
Email Tracking Software
Employee Database
Employee Management
Employee Profiles
Enrollments/Onboarding
Enterprise Asset Management
Equipment Maintenance Software
Equipment Tracking
Event Calendar
Event Management Software
Event Ticketing
Expense Claims
Expense Tracking
Feedback Management
File Sharing Software
Financial Management Software
Financial Reporting Software
Fixed Asset Management Software
For Government
For Restaurants
For Startups
For iPad Devices
Forecasting
Forms Management
Fuel Management Software
Full Text Search
Fund Accounting Software
GPS
Gamification Software
Gantt/Timeline View
General Ledger
Gift Card Management
Graphical User Interface
HR Management
Historical Reporting
Hourly Billing
Idea Management Software
Import/Export Management
Income & Balance Sheet
Integrated Business Operations
Integrated Development Environment
Interaction Tracking
Internal Chat Integration
Inventory Auditing
Inventory Control Software
Inventory Management Software
Inventory Optimization Software
Inventory Replenishment
Inventory Tracking
Invoice Creation
Invoice History
Invoice Management
Invoice Processing
Issue Management
Item Management
Job Application Management
Kanban Board
Kitting
Knowledge Base Management
Knowledge Management Software
Landing Pages/Web Forms
Lead Capture Software
Lead Distribution
Lead Generation Software
Lead Management Software
Lead Qualification
Lead Segmentation
Learning & Development
Leave Tracking
Lifecycle Management
Live Chat Software
Loyalty Program
Maintenance Management Software
Maintenance Scheduling
Manufacturing Inventory Management Software
Manufacturing Planning
Marketing Automation Software
Material Requirements Planning
Milestone Tracking
Mobile Access
Mobile App
Mobile Development
Mobile Payments
Monitoring
Multi-Channel Communication
Multi-Channel Management
Multi-Currency
Multi-Language
Multi-Location
Multi-Store
Multiple Payment Options
Multiple Projects
Newsletter Management
Nonprofits
Online Forums
Online Invoicing
Online Payments
Online Store Builder
Opportunity Management
Order Entry Software
Order Fulfillment Software
Order Management Software
Order Processing
Order Tracking
PO Reconciliation
Payment Processing Software
Payroll Management
Percent-Complete Tracking
Performance Appraisal
Performance Management
Performance Metrics
Pipeline Management
Pipeline Reports
Planning Tools
Point of Sale (POS)
Portfolio Management
Pre-built Templates
Predictive Analytics Software
Predictive Maintenance
Preventive Maintenance Software
Price and Cost Calculations
Pricing Management
Prioritization
Procurement Management
Product Catalog
Product Configurator Software
Product Data Management Software
Product Identification
Production Management
Production Scheduling Software
Production Tracking
Project Accounting Software
Project Billing
Project Management Software
Project Planning Software
Project Planning/Scheduling
Project Time Tracking
Project Workflow
Projections
Promotions Management
Purchase Order Management
Purchasing & Receiving
Quality Assurance
Quality Control
Quality Management Software
Quotes/Estimates
Real Time Analytics
Real Time Data
Real Time Editing
Real Time Monitoring
Real Time Notifications
Real Time Reporting
Real Time Synchronization
Real-time Updates
Receipt Management
Receiving/Putaway Management
Recruitment Management
Recurring Invoicing
Recurring Orders
Recurring Payments
Recurring/Subscription Billing
Referral Tracking
Reminders
Reorder Management
Reporting & Statistics
Reporting/Analytics
Reporting/Project Tracking
Requirements Management Software
Requisition Management
Resource Management Software
Restaurant POS Software
Retail Inventory Management Software
Retail POS
Returns Management
Revenue Management Software
Revenue Recognition
SEO Management
SKU/UPC Codes
Safety Management Software
Sales & Operations Planning
Sales Automation
Sales Forecasting Software
Sales Orders
Sales Pipeline Management
Sales Reports
Sales Tax Management
Sales Trend Analysis
Scheduling Software
Search/Filter
Segmentation
Self Service Portal
Sell Side (Customers)
Serial Number Tracking
Service History
Shipping Management
Shopping Cart Software
Sick Leave Tracking
Social Media Integration
Social Promotion
Software Development
Source Control
Sourcing Management
Special Order Management
Specialty Contracts
Spend Management Software
Status Tracking
Subscription Management Software
Subscription Plan Management
Summary Reports
Supplier Management
Supply Chain Management Software
Support Ticket Management
Support Ticket Tracking
Survey Builder
Survey/Poll Management
Surveys & Feedback
Task Management Software
Task Planning
Task Progress Tracking
Task Scheduling
Tax Calculation
Tax Management Software
Team Collaboration
Technician Management
Template Management
Templates
Territory Management
Testing/QA Management
Third Party Integrations
Time & Attendance
Time & Expense Tracking
Time Off Requests
Timesheet Management
Traditional Methodologies
Training Management
Transportation Management Software
Usage Tracking/Analytics
VIN Lookup
Vacation/Leave Tracking
Vendor Management Software
Version Control
Visitor Tracking
Visualization
WYSIWYG Editor
Warehouse Management Software
Web App Development
Website Analytics
Website Integration
Website Management
Work Order Management
Workflow Management Software
eCommerce Management
Dynamics 365
#1 Alternative to Odoo
Microsoft Dynamics 365 is a multi-language, multi-currency enterprise resource planning (ERP) software. The solution is...
Zoho CRM
#2 Alternative to Odoo
Zoho CRM is a cloud-based customer relationship management (CRM) software that helps businesses of all sizes close...
NetSuite
#3 Alternative to Odoo
NetSuite provides organisations with an integrated system of cloud applications that helps them run their business....
Salesforce Sales Cloud
#4 Alternative to Odoo
Salesforce Sales Cloud is a cloud-based Customer Relationship Management (CRM) application from Salesforce. Sales Cloud...
Customer Support Software
---
Already have Odoo?
Software buyers need your help! Product reviews help the rest of us make great decisions.
Write a Review!
Showing 5 reviews of 428
Industry: Retail
Company size: 501-1,000 Employees
Used

Daily

for

2+ years

Review Source
Overall rating
Value for Money

Ease of Use

Likelihood to recommend

9.0

/10
Great suite of software that will help you with most of the stuff your company does
Reviewed on 2022-01-11
Overall I have had a good experience.
Overall I have had a good experience.
Pros
The simplicity and easy, it is also very adaptable to do include doing the things the way you want to do them.
Cons
Some steps are necessary to fulfill orders, I would like to skip some steps, but sometimes it is a hassle to workaround.
Industry: Industrial Automation
Company size: 11-50 Employees
Used

Daily

for

2+ years

Review Source
Overall rating
Value for Money

Ease of Use

Customer Support Software

Likelihood to recommend

8.0

/10
Buckle your seatbelt, it's going to be a bumpy ride!
Reviewed on 2020-10-07
The biggest hurdle was the initial implementation so this may be something you would need to...
The biggest hurdle was the initial implementation so this may be something you would need to prepare yourself for if deciding on choosing Odoo, unless of course you are happy to pay for the support packages offered by Odoo which we found to be very costly.
Other than this the system itself is an excellent piece of kit and it has helped our business traverse the gap between startup business to SME
Pros
Odoo is an extremely powerful software. We use the Manufacturing Module and the CRM Module prominently and these have both been brilliant tools that we are very happy with internally.
The MRP is excellent at automating our manufacturing process whereby our production manager has only to add orders to the system while the system itself creates the PO's, calculates times and helps us to schedule our work.
The CRM for the sales side is really easy to use and browse through and has a very good tagging feature allowing me (as sales director) to easily filter accounts and keep track of leads.
Cons
The initial implementation was painful to say the least.. We stated using Odoo way back in 2015 so this may have been due to our slow uptake of the software how ever I recall that once we signed up as paid users, there was very little support given to set up the system (unless we paid extra for the hourly support..). This was a big issue as we never had an easy way to contact someone for help with little configurations and therefore had to do most of the implementation ourselves. It took us over a year to get the system working properly
Alternatives Considered
Statii
Reasons for Switching to Odoo
It wasn't the cheapest but wasn't the most expensive either AND the functionalities offered were not so complex that we'd be paying for a system and not utilising most of the features.
Industry: Computer Software
Company size: 2-10 Employees
Used

Daily

for

2+ years

Review Source
Overall rating
Value for Money

Ease of Use

Customer Support Software

Likelihood to recommend

10.0

/10
An Odoo Defender Review
Reviewed on 2019-08-01
beside all the pros and cons. Odoo is just awesome, the overall experience i had with Odoo during...
beside all the pros and cons. Odoo is just awesome, the overall experience i had with Odoo during the last 9 years is very positive.
Pros
The most interesting and brilliant thing about Odoo, is its framework and how easy we can develop using it.
Also some apps are just easy to learn and well documented.
Cons
- Luck of technical and functional documentations ( functional is getting better faster than technical ).
- Luck of automated migrations tools ( a pain for customers too ).
- Odoo still doing big changes to its core apps, which makes all our modules obsolete very quickly.
- Partnership model is very hard to keep the same label (eg. silver or gold) after a year or so, if you can't get more users.
Reasons for Choosing Odoo
It was at that time (9years ago) for two major reasons: - Great framework and Great ready to use modules. - Great community. - Open Source ( Also we loved the move to the new licences )
Reasons for Switching to Odoo
It was at that time (9years ago) for two major reasons: - Great framework and Great ready to use modules. - Great community. - Open Source ( Also we loved the move to the new licences )
Industry: Accounting Software
Company size: 1,001-5,000 Employees
Used

Daily

for

2+ years

Review Source
Overall rating
Ease of Use

Likelihood to recommend

8.0

/10
Everything in this single platform
Reviewed on 2021-11-10
Pros
Sales, buying, stocks, finance, projects, and other essential activities are all integrated. As a result, if the consumer has a standard business flow, they may quickly begin using it. Modification is only necessary if the user's workflow differs from that of a typical organization. Odoo is a very versatile piece of software, and If configured correctly, it may become the business's brain.
Cons
At first, it may seem that too many functions are accessible, but this is not the case. To get things running in a fashion that mirrors your standard process, you'll need to do a lot of adjusting and customizing depending on the business structure and present processes. The pricing is affordable; however, the cost perusers can rise rapidly as additional modules are deployed.
Industry: Retail
Company size: 11-50 Employees
Used

Daily

for

1+ year

Review Source
Overall rating
Value for Money

Ease of Use

Customer Support Software

Likelihood to recommend

1.0

/10
Do Not Purchase Directly From Odoo
Reviewed on 2020-09-14
I wish it had worked. We struggeld with the software for 18 months - even reaching out to the...
I wish it had worked. We struggeld with the software for 18 months - even reaching out to the [SENSITIVE CONTENT HIDDEN] via Twitter asking for help. Odoo does not care about the customer. If you work with a reseller, they are awesome. But we made the mistake of buying through Odoo, installing 3rd party apps and then having tons of programming issues that no one would help us with. Great software - horrible company.
Pros
The software is incredibly eligant. The way everything works together via API is astounding. I can't say enough about how flexible this software is.
Cons
Support. We made the mistake of purchasing through Odoo and not a reseller and everything was pretty much wrong from day 1. All help is predicated on you having no 3rd party apps. The problem is, you cannot run the software without 3rd party apps.
Reasons for Choosing Odoo
We outgrew Zoho.
Reasons for Switching to Odoo
Compared to Netsuite, it was affordable and the rep assured us it would do all the things Netsuite would do.
Odoo FAQs
Below are some frequently asked questions for Odoo.
Q. What type of pricing plans does Odoo offer?
Odoo offers the following pricing plans:
-Odoo Community edition is available for free. -Odoo Enterprise edition costs $20/user/month (annual billing) or $25/user/month (monthly billing), and apps can be added individually to fulfill your custom needs.
Q. Who are the typical users of Odoo?
Odoo has the following typical customers:
Self Employed, 2-10, 11-50, 51-200, 201-500, 501-1,000, 1,001+
Q. What languages does Odoo support?
Odoo supports the following languages:
Arabic, Chinese, Czech, Danish, Dutch, English, Finnish, French, German, Hebrew, Hungarian, Indonesian, Italian, Japanese, Korean, Norwegian, Polish, Portuguese, Russian, Spanish, Swedish, Thai, Turkish, Ukrainian, zh-hant
Q. Does Odoo support mobile devices?
Odoo supports the following devices:
Android (Mobile), iPhone (Mobile), iPad (Mobile)
Q. What other apps does Odoo integrate with?
Odoo integrates with the following applications:
Adobe Commerce, Adyen, Authorize.Net, Facebook for Business, FedEx Ship Manager, Google Docs, Instagram, Joomla, Microsoft Outlook, PayPal, Stripe, UPS Ready, Zapier
Q. What level of support does Odoo offer?
Odoo offers the following support options:
Email/Help Desk, FAQs/Forum, Knowledge Base Software, Phone Support, Chat
Related categories
See all software categories found for Odoo.