Ganttic
Fully customizable project resource planning software
About Ganttic
Ganttic is a leading project resource scheduler and portfolio management tool, providing a streamlined software solution for those who have outgrown spreadsheets, but want to avoid the complexities of ERP systems. The platform offers full customization, boasting powerful features for project scheduling, resource tracking, forecasting, skills management, capacity planning, and reporting. With its extensibility through REST API, webhooks, and Zapier integrations, Ganttic empowers users to automate and customize workflows according to their specific needs, opening up endless possibilities for seamless integration with other tools and systems.
At its core, Ganttic is a visual planner, offering a high-level overview of projects and tasks. With this capability, users can instantly access information about the whereabouts and engagements of all their resources. The intuitive drag-and-drop feature simplifies task scheduling, while availability filtering and utilization trackers support prompt decision-making and course correction when necessary. Helping users quickly meet capacity in the moment, as well as for future strategic portfolio alignment.
Customizability is a key aspect of Ganttic. Create custom data fields tailored to your organization's specific requirements, ensuring that all essential information is seamlessly captured and organized within the platform. This level of adaptability makes Ganttic a versatile tool catering to a wide range of industries and project types, including production, manufacturing, architecture firms, engineering and construction projects, creative design studios, and consultancies.
To complement its user-friendly interface, Ganttic offers a variety of ways to see your plans, empowering users to change the POV as often as they need. Whether it's a project Kanban board or a daily calendar view of ongoing tasks, the platform allows unlimited project and resource Views each with its own custom coloring, filtering, and grouping options for greater flexibility and organization.
Automated reports deliver critical project insights directly to stakeholders' inboxes, saving valuable time and eliminating the need for manual data extraction and analysis. Additionally, visual Gantt charts provide an easy-to-understand overview of project plans, giving decision-makers a clear picture of progress and bottlenecks at a glance. Change up the POV of plans by opting instead for a project Kanban board, or a daily calendar of on-going tasks. Users can make an unlimited number of project or resource Views.
Ganttic excels in fostering collaboration among large, distributed organizations. Its online multi-user environment ensures real-time updates, enabling managers from different departments and locations to work together seamlessly. For organizations seeking to extend collaboration beyond their internal teams, Ganttic offers the option to create shareable versions of project plans. By simply sharing a URL, plans become accessible to external stakeholders, clients, or partners. This not only fosters transparency but also facilitates smooth interactions outside the organization, promoting effective collaboration and communication.
Unlike other complicated licensing models, Ganttic's paid plans are resource-based, meaning organizations only pay for the resources they actively use. And as all plans allow for unlimited users, everyone can stay up to date on the plans. Whether it's large, complex organizations or ambitious startups, Ganttic caters to all, making it a top choice in the ever-evolving landscape of resource management software. To experience the power and convenience of Ganttic firsthand, sign up for a trial at https://planner.ganttic.com/signup.
---
Key benefits of Ganttic
Enhanced Resource Allocation: Ganttic's resource-centric Gantt charts offer real-time visibility into resource availability and allocation, enabling efficient resource management. This feature ensures that resources are optimally utilized, minimizing downtime, and improving overall project efficiency.
Capacity Planning: Organizations can accurately assess their resource capacity and ensure that they are not overburdening their teams. This proactive approach helps prevent resource shortages and bottlenecks, leading to smoother project execution.
Skill Management and Resource Matching: Assign specific skills or qualifications to resources, making it easier to match the right people with the right tasks. This ensures that projects are staffed with individuals possessing the required expertise, improving productivity and reducing the risk of errors.
Seamless Time Tracking: Various time tracking methods, including manual input and integration with time tracking tools, providing a comprehensive view of resource utilization. This feature streamlines the tracking of billable hours, facilitating accurate invoicing and financial reporting.
Effortless Custom Reporting: Reporting capabilities empower users to generate customized reports that offer valuable insights into project performance, resource utilization, and other key metrics. These reports enable data-driven decision-making and foster continuous improvement within the organization.
Visual Resource Utilization: Ganttic's utilization trackers visually represent how resources are being utilized over time, making it easy to identify periods of high demand or resource availability. This aids in making informed decisions about resource allocation and helps optimize resource utilization across projects.
Seamless Google and Outlook Calendar Integration: Native integrations with Google and Outlook Calendars, ensuring project schedules are synced effortlessly with users' preferred calendar applications. This synchronization simplifies collaboration and keeps teams on the same page with up-to-date information.
User-Friendly Mobile App: Ganttic's mobile app provides on-the-go access to project schedules and resource information. Mobile notifications keep team members informed about important updates and changes, fostering real-time communication and responsiveness.
Flexible Project Views: Apart from the traditional Gantt charts, Ganttic offers versatile project views, such as a Kanban board or a daily calendar, catering to different team preferences and project management methodologies.
Risk Management: A comprehensive project portfolio overview enables users to identify potential risks and conflicts early in the planning phase. This proactive risk management approach helps mitigate project disruptions and ensures smoother project execution.
Secure Cloud-Based Environment: Ganttic provides a secure cloud-based environment, ensuring that data is backed up regularly and protected against potential loss or hardware failures. This reliability allows users to focus on their projects without worrying about data security.
Dedicated Customer Support: Ganttic offers excellent unlimited, free customer support to its users, providing assistance with onboarding, troubleshooting, and addressing any inquiries or issues that may arise during the usage of the platform.
---
Images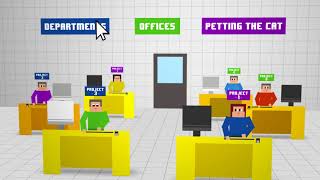 Not sure about Ganttic?
Compare with a popular alternative
Kantata
#1 Alternative to Ganttic
Kantata is purpose-built technology for agencies and professionals services organizations that helps automate resource...
Resource Management
#2 Alternative to Ganttic
10,000ft's high-level project and resource management software helps modern teams make confident decisions about...
NetSuite
#3 Alternative to Ganttic
NetSuite provides organizations with an integrated system of cloud applications that helps them run their business....
Smartsheet
#4 Alternative to Ganttic
Smartsheet, an online work execution platform, empowers organizations to plan, track, automate, and report on work....
Customer Support Software
---
Already have Ganttic?
Software buyers need your help! Product reviews help the rest of us make great decisions.
Showing 5 reviews of 175
Industry: Construction
Company size: 51–200 Employees
Used

Daily

for

1+ year

Review Source
Overall rating
Value for Money

Ease of Use

Customer Support Software

Likelihood to recommend

10.0

/10
Quality scheduling app keeps our operations planning humming
Reviewed on 2016-12-06
After looking wide for a solution to scheduling our approximately 75 employees and almost 100 major...
After looking wide for a solution to scheduling our approximately 75 employees and almost 100 major pieces of equipment, Ganttic provided us exactly what we were looking for. At the beginning when we were getting set up, the support team reached out and Skyped with us, guiding us through adding our first resources and planning our first project. Since then we use the web app on a daily basis to update changes from the field and track upcoming operations for schedule conflicts. The easy drag-and-drop nature of re-scheduling allows us to quickly edit projects and have all the connected resources come along for the ride. Having multiple users with various permissions ensures system access to other employees but control of editing to just a handful of administrators. We love the report exporting features as well, to create weekly hand-outs for our scheduling meets.
Pros
Real-time updates across logins - when one person makes a change it's immediately displayed on other computers without any apparent conflicts or synching delay.
Cons
The iPhone app doesn't provide the views that are useful for us - would be better if it more closely mirrored the website experience.
Response from Ganttic
Hi Todd!
Thank you so much for the feedback you provided. I am happy to tell you that we are making our web site step-by-step mobile responsible. We will keep you updated and I hope this will solve long-term the only issue you brought forth.
Industry: Mining & Metals
Company size: 1,001–5,000 Employees
Used

Daily

for

2+ years

Review Source
Overall rating
Value for Money

Ease of Use

Customer Support Software

Likelihood to recommend

8.0

/10
Ganttic Review
Reviewed on 2017-01-05
I have been using Ganttic for a couple years now I think it is a great tool and I would never want...
I have been using Ganttic for a couple years now I think it is a great tool and I would never want to go without it. the web version of Ganttic I am really impressed with, the Ganttic app I really expected more. What the app does have is great I was expecting to be able to see the schedule for all of the guys as a whole instead of just seeing the individuals schedule that you click on also I was expecting to be able to make schedule changes on the app version as well. Maybe I am wrong and you can do all of this stuff I just got the app and haven't played with it much so I could be wrong here. Thank you.
Pros
being able to schedule multiple people on the same job and also looking at an expanded view and seeing 1-2-3 weeks ahead
Cons
I wish that when I have multiple resources on one task I could change 1 individual resources timeline and not affect the others. For example, I have 3 employees scheduled for Monday Tuesday and Wednesday on one job, when I need to change just one of those 3 employees to say work only Monday and Tuesday I have to delete that task from that resource and create a new one to show only the two days instead of the three.
Response from Ganttic
Hi Thomas!
Thank you for the feedback you provided.
I just wanted to give you heads up that this is possible in Ganttic. For this you just need to use the checkmarks next to a resource.
Does this work for you?
Industry: Computer Software
Company size: 10,000+ Employees
Used

Weekly

for

2+ years

Review Source
Overall rating
Value for Money

Ease of Use

Customer Support Software

Likelihood to recommend

7.0

/10
Overall uses
Reviewed on 2022-07-02
It a good software and easy to use
It a good software and easy to use
Pros
It is easy to use. Overall schedule shows clearly
Cons
deletion feature is very bad. Difficult to retrieve what has been deleted hence again re-enter for correction. Report feature specially dashboard should be available
Response from Ganttic
Hi Gouranga! Thank you for the positive review, as well as your feedback. We're happy you find Ganttic to be easy-to-use. Also, we can share a little trick with you on how to restore deleted tasks, resources, and projects. If you're an admin, click on the "G" symbol in the upper left corner, that's a history log of the entire planner. Click on the vertical ellipsis and you can restore what was deleted. Try it out and see if it helps. If you have any other feedback or questions, shoot us an email at [email protected].
Industry: Education Management
Company size: 51–200 Employees
Used

Daily

for

2+ years

Review Source
Overall rating
Value for Money

Ease of Use

Likelihood to recommend

10.0

/10
Great resource to book large groups of people or tasks all at the same time to find availabilit...
Reviewed on 2022-06-28
Booking calendars is difficult for over 20 people with engagement throughout the year every week of...
Booking calendars is difficult for over 20 people with engagement throughout the year every week of the year and Ganttic makes it easy in one glance
Pros
Easy to use and clear data dissemenation.
Cons
Mobile features should be improved so you can see the entire calendar.
Reasons for Switching to Ganttic
Easy to use and easy to read.
Response from Ganttic
Thank you for the great review, Debbie!
We are currently developing our mobile app as well. New features will come out already during this year.
Industry: Media Production
Company size: 11–50 Employees
Used

Daily

for

1+ year

Review Source
Overall rating
Value for Money

Ease of Use

Customer Support Software

Likelihood to recommend

8.0

/10
Simple but efficient
Reviewed on 2017-01-17
My task was to get a fast and clear overview on available staff and work that needs being done. SO...
My task was to get a fast and clear overview on available staff and work that needs being done. SO I started to set up a resource called "Tasks not assigned" and then added all my people to the system. Now anyone can add a task and I can easily assign these tasks to available people, while at the same time being aware of availability of resources. My crew has "read-only" access, so they know exactly what is going on, where their colleagues are and what will happen in the coming weeks. This is NOT a project management tool, which I don't need, as I need to keep track of resources rather than projects!
Pros
Web-based, real-time update on changes, clear structure
Cons
I had some issues with "all-day" tasks and local timezones. To overcome this, my PC is now set to the Timezone of the company's HQ. I would like a more flexible User model. If I have 1 resource more than the license allows, I need to buy the complete next package, which is over the top for me.
Response from Ganttic
Hi Hans!
Thank you for the review! We are glad that Ganttic helps you to get an overview of your staff. You can actually choose a timezone you want to plan in, in the planner, too: http://ganttic.com/blog/new-feature-time-traveling-now-available-in-ganttic
Hope that helps!
Ganttic FAQs
Below are some frequently asked questions for Ganttic.
Q. What type of pricing plans does Ganttic offer?
Ganttic offers the following pricing plans:
Starting from: US$25.00/month
Pricing model: Free Version, Subscription
Free Trial: Available
Every plan comes standard with the same features and allow for unlimited users. Pricing is based on the number of resources in use, so you only pay for what you use.
Q. Who are the typical users of Ganttic?
Ganttic has the following typical customers:
Self Employed, 2–10, 11–50, 51–200, 201–500, 501–1,000, 1,001–5,000
Q. What languages does Ganttic support?
Ganttic supports the following languages:
English
Q. Does Ganttic support mobile devices?
Ganttic supports the following devices:
Android (Mobile), iPhone (Mobile), iPad (Mobile)
Q. What other apps does Ganttic integrate with?
Ganttic integrates with the following applications:
Google Authentication Appliance, Google Calendar, Microsoft Azure, Microsoft Outlook, OneLogin
Q. What level of support does Ganttic offer?
Ganttic offers the following support options:
Email/Help Desk, FAQs/Forum, Knowledge Base Software, Chat
Related categories
See all software categories found for Ganttic.