An all-in-one Low-Code Application Development Software.
About Zoho Creator
Zoho Creator is an all-in-one low-code application development software platform that is designed to help businesses digitize their operations without the hassle of traditional development.
Zoho Creator's powerful tools for data collection and management, analysis, reporting, and collaboration make it the smart choice for small to large organizations to run their business online, without any additional costs, infrastructure, or software.
More than 13,000 businesses with an excess of 7 million users around the world trust us to be their technology partner. Don't let complex-looking workflows and business rules scare you.
Zoho Creator offers a first-of-its-kind drag-n-drop interface to create tables/forms, design, schedule workflows, and perform a variety of automated actions.
Zoho Creator is completely non-programmer-friendly. Use the intuitive and feature-rich platform to build your custom database applications. Just write your business rules and let the software handle deployment and hosting. You can create your own forms/tables afresh or import data from standard formats (.xls .csv .mdb) and get your database application online within minutes, really!
Key benefits of Zoho Creator
Zero Infrastructure

When you use Zoho Creator you don't have to worry about anything technical - you can just create your databases and put them into production right away. We take care of all the security, uptime, backups and upgrades. You can stay focused on what you're good at and we'll handle the rest.
Mobile Apps for iOS, Android

Any app created on Zoho Creator is readily available as a mobile app with no mobile-specific development. Your team members and clients can also download the Zoho Creator mobile app and can access real-time data all the time. Zoho Creator helps you to stay connected to your data all the time.
Time to Market

Zoho Creator provides a flexible and easy-to-use platform to build databases over the web that significantly reduces the development time. Zoho Creator helps you achieve your time to market by offering intuitive drag-and-drop interface to build forms/tables without coding. You can create your database either by importing data from your spreadsheet or from your MS Access database (.mdb) file.
No Database Complexities

Zoho Creator platform takes away all the database complexities with creating tables, modifying the structure of the tables and maintenance headaches like - Storage, Availability and Security. Zoho Creator offers admin(who creates) flexibility to modify table attributes and transform both data and table structure, while allowing users(who access) full access to the database. All the changes and modification are made instantly without any delay or patch.
Flexible and Agile Development Process

Zoho Creator offers intuitive drag-and-drop interface to create tables/Forms and add business rules. You can build custom databases without coding. Zoho Creator's flexible and scalable approach enables admin to modify the structure of the database and the data while allowing users full access to the database. You can create custom databases in quick time that scales with your businesses.
Workflow and Business Rules over the web

Zoho Creator is incorporated with Deluge Script, a easy-to-use scripting language that lets users to design business workflows and perform a variety of automated actions based on the criteria specified. No programming skills required, just drag-and-drop actions, triggers. Deluge Script makes it easy to create powerful database apps quickly.
Secure Database Hosting

Zoho Creator platform provides highly available, scalable and secure hosting infrastructure. All Zoho Creator applications and the informations within the application are remotely stored and hosted on Zoho web servers, which are monitored 24 hours a day, 365 days a year. We employ industry-standard practices like SSL encryption, around-the-clock security of our data center, back-up and recovery systems. Refer the Zoho FAQ section for more info
Active Developer Community

Zoho Creator has built a strong community of independent developers and ISV's who can help you in your database development process. Zoho Creator Forum is the place to share knowledge, ideas with each other and also to post questions, issues and get help from the experts. Zoho Creator team (the guys behind the platform) also pitch-in to provide solution and help you to solver your problem.
Typical Customers
Freelancers

Small Businesses

(2-50)

Mid-size Companies

(51-500)

Large enterprises

(500 and more)
Markets
Afghanistan, Albania, Algeria, American Samoa, Andorra and 225 others
Supported Languages
English, French, Japanese, Portuguese, Spanish and 1 others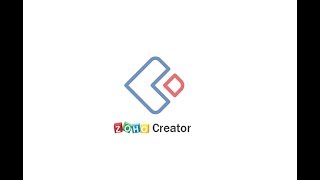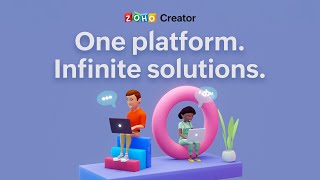 Total features of Zoho Creator: 193
3PL Management
AI-assisted Development
API
Access Controls/Permissions
Accounting Integration
Accounting Software
Active Directory Integration
Activity Dashboard
Activity Tracking
Activity/News Feed
Alerts/Escalation
Alerts/Notifications
Application Management
Approval Process Control
Assessment Management
Asset Tracking Software
Audit Management
Audit Trail
Authentication Software
Automatic Backup
Backup and Recovery
Barcode Recognition
Barcode/Ticket Scanning
Barcoding/RFID
Built-In Database
Business Process Automation
Business Process Control
CRM Software
Calendar Management
Change Management Software
Channel Management Software
Client Portal
Collaboration Tools
Collaborative Development
Commenting/Notes
Communication Management
Compatibility Testing
Compliance Management
Compliance Tracking
Configurable Workflow
Configuration Management
Contact Management Software
Content Library
Content Management System (CMS) Software
Contract/License Management
Corrective and Preventive Actions (CAPA)
Cost Tracking
Credit Check
Cross Docking
Custom Development
Customer Database
Customizable Branding
Customizable Dashboard
Customizable Fields
Customizable Forms
Customizable Reports
Customizable Templates
Data Aggregation and Publishing
Data Dictionary Management
Data Import/Export
Data Migration
Data Modeling
Data Replication
Data Storage Management
Data Virtualization
Data Visualization Software
Database Conversion
Debugging
Delivery Tracking
Demand Forecasting
Deployment Management
Disaster Recovery
Distribution Management
Document Management Software
Document Storage
Drag & Drop
ERP
Email Alerts
Email Management Software
Email Marketing Software
Employee Database
Employee Directory
Employee Onboarding
Employee Portal
Expense Tracking
Faculty/Staff Management
Feedback Management
File Management
File Sharing Software
Financial Reporting Software
Fleet Management Software
Forms Creation & Design
Forms Management
Graphical User Interface
Graphical Workflow Editor
HR Management
IT Incident Management
Import/Export Management
Incident Reporting
Integrated Development Environment
Integrations Management
Inventory Management Software
Inventory Tracking
Investigation Management Software
Invoice Management
Iteration Management
Knowledge Management Software
Lead Management Software
Lease Tracking
Lifecycle Management
Maintenance Management Software
Maintenance Scheduling
Mobile Access
Mobile Development
Monitoring
Multi-Channel Communication
Multi-Currency
Multi-Language
Multi-Location
Multiple Programming Languages Supported
NOSQL
No-Code
OSHA Compliance
Offboarding
Onboarding Software
Online Payments
Order Entry Software
Order Management Software
Order Processing
Order Tracking
Performance Analysis
Performance Metrics
Performance Monitoring
Pre-built Templates
Process Change Tracking
Process Modeling & Designing
Procurement Management
Project Management Software
Project Workflow
Projections
Purchase Order Management
Purchasing & Receiving
Real Time Analytics
Real Time Data
Real Time Reporting
Real Time Updates
Relational
Reminders
Reporting & Statistics
Reporting/Analytics
Requirements Management Software
Requisition Management
Returns Management
Safety Incident Management
Sales Forecasting Software
Sales Orders
Search/Filter
Self Service Portal
Shipping Management
Single Sign On Software
Software Development
Source Control
Sourcing Management
Status Tracking
Strategic Planning Software
Summary Reports
Supplier Management
Supply Chain Management Software
Support Ticket Management
Surveys & Feedback
Task Management Software
Task Progress Tracking
Tax Management Software
Templates
Tenant Portal
Tenant Tracking
Third Party Integrations
Transaction History
Transaction Monitoring
Transportation Management Software
Vacancy Management
Vendor Master Data Management
Vendor Payment
Version Control
Visual Modeling
Warehouse Management Software
Web App Development
Web Forms
Web/Mobile App Development
Website Management
Work Order Management
Workflow Configuration
Workflow Management Software
Zoho CRM
#1 Alternative to Zoho Creator
Zoho CRM is a cloud-based customer relationship management (CRM) software that helps businesses of all sizes close...
Salesforce Sales Cloud
#2 Alternative to Zoho Creator
Salesforce Sales Cloud is a cloud-based Customer Relationship Management (CRM) application from Salesforce. Sales Cloud...
TrackVia
#3 Alternative to Zoho Creator
TrackVia helps IT and business users turn manual processes or spreadsheets into web and mobile apps fast and with no...
Microsoft Excel
#4 Alternative to Zoho Creator
Excel is a spreadsheet management software program with data analysis tools to help users track and visualize data for...
Customer Support Software
---
Already have Zoho Creator?
Software buyers need your help! Product reviews help the rest of us make great decisions.
Showing 5 reviews of 152
Industry: Utilities
Company size: 2–10 Employees
Used

Daily

for

2+ years

Review Source
Overall rating
Value for Money

Ease of Use

Customer Support Software

Likelihood to recommend

8.0

/10
We created a custom CRM using ZOHO CREATOR
Reviewed on 2018-12-04
If i could give this app 11 stars, i would. It really is one of the best CRM custom creators I have...
If i could give this app 11 stars, i would. It really is one of the best CRM custom creators I have come accross.
Pros
We enlisted the help of a zoho developer to help us create a custom CRM for our commercial energy brokerage. The cloud-based app along with an android app along with speed of access makes this application the go-to app for our CRM needs.
Cons
It is written using a coding language called Deluge. It is not simple and as such i would advise enlisting the help of a zoho coding expert. Zoho have a list of developers who can help.
Industry: Oil & Energy
Company size: 1,001–5,000 Employees
Used

Weekly

for

1+ year

Review Source
Overall rating
Value for Money

Ease of Use

Customer Support Software

Likelihood to recommend

10.0

/10
Amazing tool for database creation and application
Reviewed on 2022-11-15
The amazing thing about creating applications, rules, and approval flow. The ease of creating...
The amazing thing about creating applications, rules, and approval flow. The ease of creating tables with its different types of data, the ease of easy or complex calculations. The resources of the mobile application to be able to use it from anywhere.
Pros
What I like most about this application is the ease and resources available so that the user with less experience in application development can intuitively generate an application that meets the needs of the moment.
Cons
So far everything is adjusted to the required needs.
Reasons for Switching to Zoho Creator
Easy way to create and manage the database.
Industry: Mechanical or Industrial Engineering
Review Source
Overall rating
Value for Money

Ease of Use

Customer Support Software
Great for Prototyping Application, Too Slow for Business Use
Reviewed on 2015-11-23
I started using Zoho as a quick way to prototype an application. It took a few weeks to build an...
I started using Zoho as a quick way to prototype an application. It took a few weeks to build an application that would have taken months in .Net and SQL. My customer loved the application and wanted to use the prototype right off the bat.
The service generally runs fast, however in the afternoons here in the US, the service can grind to a halt. Form loading goes from seconds to minutes. These are serious problems that made me wish I had stuck to using Zoho strictly as a prototype.
Pros
Great interface, email and text integration.
Cons
1) Speed is too slow for "real" business use.
2) On premise application is forever stuck in Beta, there is no choice but to use Zoho's slow servers.
3) URL and mobile app customization is not possible.
Response from Zoho
Thank you for giving Zoho Creator a try. We believe the issue faced by you could be specific to your Zoho Creator application as we haven't had reports of latency from other users. The sluggishness experienced by you in accessing Creator Form especially during a certain time of the day is something that we would like to look into further.
Could you email form details of your Zoho Creator app to [email protected]/[email protected], please? The team over here would like to ascertain the reasons for the latency issue and revert with possible solutions, if any.
Ahmed
Zoho Creator
Industry: Computer Software
Company size: 201–500 Employees
Used

Weekly

for

1+ year

Review Source
Overall rating
Value for Money

Ease of Use

Customer Support Software

Likelihood to recommend

7.0

/10
The Zoho Creator Review
Reviewed on 2023-01-29
My overall experience with Zoho creator was good.
My overall experience with Zoho creator was good.
Pros
Zoho Creator can be a good platform to start application development for those who do not have a lot of experience with coding. They can easily build their application as per their need using their drag-and-drop features. It is one of the best no-code platforms that once can try.
Cons
There is nothing to dislike about zoho creator. But the only thing is that you can build to a certain extent because, with no code platforms, you have some limitations like simple applications can be build easily but it is pretty hard to build complex applications with these no code platforms.
Industry: Hospital & Health Care
Company size: 11–50 Employees
Used

Daily

for

2+ years

Review Source
Overall rating
Value for Money

Ease of Use

Customer Support Software

Likelihood to recommend

8.0

/10
Zoho creator the best bang for the buck application database
Reviewed on 2019-02-05
Pros
This was the best replacement we founds for SharePoint Access Applications. With this quick web interface for collecting and entering data you can be up and running quickly with a basic knowledge of excel
Cons
The user security leaves a lot to be desired. You can control who has access to each application however you can not control access to the specific lookups and data entry form in an application
Zoho Creator FAQs
Below are some frequently asked questions for Zoho Creator.
Q. What type of pricing plans does Zoho Creator offer?
Zoho Creator offers the following pricing plans:
Flexible Users Plan : STANDARD - $8/user/month/annually (Create your first app) PROFESSIONAL - $20/user/month billed annually (Create apps for your team/department) ENTERPRISE - $25 /user/month billed annually (Create core software solutions for your organization)
Q. Who are the typical users of Zoho Creator?
Zoho Creator has the following typical customers:
Self Employed, 2–10, 11–50, 51–200, 201–500, 501–1,000, 1,001–5,000
Q. What languages does Zoho Creator support?
Zoho Creator supports the following languages:
English, French, Japanese, Portuguese, Spanish, traditional Chinese
Q. Does Zoho Creator support mobile devices?
Zoho Creator supports the following devices:
Android (Mobile), iPhone (Mobile), iPad (Mobile)
Q. What other apps does Zoho Creator integrate with?
Zoho Creator integrates with the following applications:
Box, Dropbox Business, Google Drive, Google Maps, Google Workspace, OneDrive, PayPal, QuickBooks Online Advanced, Salesforce Sales Cloud, Twilio, WordPress, Zoho Analytics, Zoho Books, Zoho CRM, Zoho Desk, Zoho Invoice, Zoho Recruit, Zoho Subscriptions
Q. What level of support does Zoho Creator offer?
Zoho Creator offers the following support options:
Email/Help Desk, FAQs/Forum, Knowledge Base Software, Phone Support, 24/7 (Live rep), Chat
Related categories
See all software categories found for Zoho Creator.